They were the moments you couldn't wait to talk to your friends about—the ones that got you off your feet and forced you to pick your jaw up off the floor.
They mesmerized you, and to this day, they still might give you chills.
Looking five, 10, even 20 years from now, whenever one of these highlights flashes across the screen, you'll be taken back to how you felt and whom you were with in that moment.
And if we're being honest—this is why we watch—for the moments that will fuse the emotional impact of what we're witnessing to the emotional connection of what we were hoping to see, and the conjoining of the two provides an experience that can't be lost upon time.
It's not hyperbole; it's fandom, and some are lucky enough to experience a few moments like this over the course of a season, but for fans of the Kansas City Chiefs, they got to experience a handful of them in 2016.
Here are five unforgettable moments from the Chiefs' 2016 season:
No. 5 – Cairo Santos doinks it off left upright in the closing seconds of overtime in Denver
Heading into the Week 12 game on the road against the defending Super Bowl champion Denver Broncos, the Chiefs were coming off a 19-17 loss at home to the Tampa Bay Buccaneers.
Both teams came into the game with 7-3 records and were looking up at the division-leading Oakland Raiders, who were 8-2.
Neither team could afford to fall two games behind with only five left to play, and to add even more drama and suspense, the game was nationally televised on Sunday Night Football.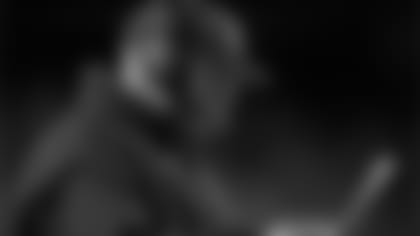 With just over three minutes remaining in regulation and with the Chiefs trailing, 17-16, the Broncos' Trevor Siemian found receiver Bennie Fowler deep down the left sideline for a 76-yard touchdown.
It felt like a dagger, as the Chiefs fell behind by eight points with less than 180 seconds remaining in the game, but the quick score also gave the Chiefs a chance to respond.
And that's what they did.
Trailing by eight points with under three minutes left, Alex Smith and the Chiefs offense went to work against one of the league's most dominant defenses.
The Chiefs ultimately went 75 yards on 13 plays in 2:48 and finished the game-tying drive on a 3-yard touchdown reception from Tyreek Hill, followed by successful two-point conversion reception by tight end Demetrius Harris.
All of that only set the stage for some overtime magic, and after trading field goals on the first two drives of overtime, the Broncos then attempted a 62-yard field goal with just over a minute remaining in overtime, and missed.
The Chiefs had a chance, and after a 16-yard hookup between Smith and tight end Travis Kelce, Cairo Santos had his opportunity to win it for the Chiefs.
Some initially thought he missed it, others knew it bounced through. Either way, this was an ending nobody will soon forget.
No. 4 - Marcus Peters snatches it away from the Panthers' Kelvin Benjamin
In a game that saw the Chiefs offense finish with just 256 total yards and unable to find the end zone, the pressure was put on Santos and the defense to come through and put some points on the board.
Veteran safety and All-Pro Eric Berry did his part—returning a Cam Newton pass 42 yards for the touchdown early in the fourth quarter to get the Chiefs to within three points at 17-14, but it was the play of the other All-Pro defensive back, Marcus Peters, with less than a minute remaining that will never be forgotten.
With 29 seconds left in a game that was tied, 17-17, Newton and the Panthers began at their own 20-yard line and were going to try and give their kicker, Graham Gano, a chance at a game-winning field goal.
On first down, Newton threw a 14-yard pass out to the right to receiver Kelvin Benjamin, who attempted to get a few extra yards after the catch, while Peters, who was in coverage, did everything in his power to rip the ball right out of Benjamin's hands, which is exactly what he did.
Peters (6 feet, 196 pounds), who is five inches shorter and 50 pounds lighter than Benjamin (6 feet 5, 246 pounds), wouldn't be denied in his effort to take what he believed is rightfully his, at least that's how he explained it after the game in the locker room.
Three plays later, Santos hit from 37 yards and the Chiefs, despite struggling for the much of the game offensively, won, 20-17.
It's a play you might never see again in the context of helping to win a game.
No. 3 – "TY-REEK, TY-REEK" chant at Arrowhead moments before his touchdown
Tyreek Hill, who was one of just two unanimous first-team All-Pros this year (punt returner), finished his rookie season with 12 total touchdowns, which tied a Chiefs franchise record that's stood for more than a half-century (Abner Haynes, 1960).
Seven of Hill's touchdowns came in primetime games, but none were more memorable than this one.
In trying to explained these "primetime" numbers, Hill said he loves playing under the lights because it reminds him of high school football, when "everyone is watching."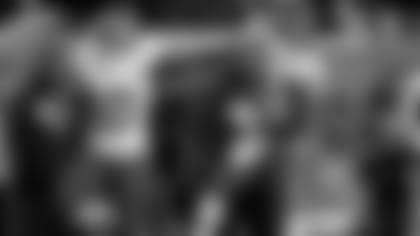 So, during the much-anticipated Week 14 matchup against the Raiders—when everyone was watching on Thursday Night Football—Hill's talents were put on display for the country to see once again.
But it didn't start out perfectly for Hill and the Chiefs.
After muffing a punt earlier in the game which led to a Raiders field goal and early 3-0 lead, Hill took the punt from Pro Bowler Marquette King midway through the second quarter, and actually retreated and lost 4 yards on the return attempt.
Because of a flag on the play, Hill would get another chance as the Raiders were asked to replay fourth down.
That's when Chiefs Kingdom went to work and began chanting, "TY-REEK, TY-REEK."
After the game, Hill said he heard them chanting his name, and felt pressure to deliver, which he did.
"It gave me chills on the sideline," Smith said after the game of hearing the crowd get behind Hill.
It was one of the best moments from a spectacular rookie season for Hill.
No. 2 - That one time Dontari Poe threw a touchdown pass
Dontari Poe playing offense has become one of the things we look for every time the Chiefs get inside an opponent's 10-yard line.
Over the past two years, we'd already seen Poe, the 346-pound defensive lineman, leap for a touchdown on a goal line carry, show soft hands with a touchdown reception (although the play was considered a lateral and counted as a carry), but what we saw from him at home against the Broncos this year will never be topped.
"Bloated Tebow Pass" will never be forgotten.
The play actually sparked an internet phenomenon with memes going viral all over the place.
There was even a contest for best Photoshop of the play, and the winner got an autographed picture from Poe, who actually chose the winner.
There's nothing that wasn't glorious about that play.
No. 1 - Eric Berry in Atlanta
There wasn't a better story or moment this season than what Eric Berry did during the Chiefs' 29-28 victory over the Atlanta Falcons.
Berry, who grew up 25 miles southwest of downtown Atlanta in the community of Fairburn, added another chapter to his amazing journey with his performance that day at the Georgia Dome, which sits just a few blocks from Emory University's Winship Cancer Institute, where he underwent chemotherapy treatments during his battle with cancer less than two years ago.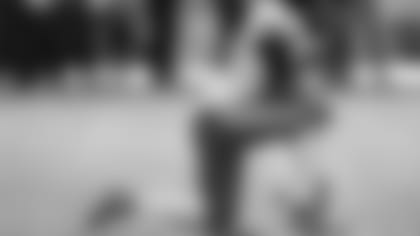 In front of dozens of friends and family members and those who helped him through the biggest challenge of his life, Berry made two plays that will forever go on his career highlight film—the first was his second pick-six of the season and the other was a pick-two, which had never happened in an NFL game before.
With the Chiefs holding a 27-22 lead late in the fourth quarter, the Falcons offense found the end zone, as Matt Ryan hit Aldrick Robinson for a 5-yard touchdown pass with a little more than four minutes remaining in the game.
After the Chiefs had led for most of the game, the Falcons had taken a 28-27 lead late and were attempting to make it a three-point game with a two-point conversion attempt.
As Ryan dropped back and threw to his left, Berry once again read his keys, made a break on the ball and stepped in front of the crossing pass for the interception—racing 99 yards the other way to give the Chiefs two points and the lead back at 29-28.
After his pick-six earlier in the game, Berry took the ball to his mother in the stands. After his pick-two, Berry took the ball to his father.
After the game, Berry said that while the moments on the field will forever be remembered by his coaches, teammates and fans for what they did in leading them to a victory that day—the feeling they provided his family—his support system—was what was special for him.
"I just wanted to show everybody that the support I had and the people that put everything on the line to make sure I was OK—that it wasn't in vain," Berry explained. "I was listening to them when they told me to keep pushing. I was listening to them when they told me to keep staying focused, and I was listening to them when they said that I'd be back one day and playing the game how I want to.
"That goes for my parents, my family, to number 50 [Justin Houston], to Ron Parker – we talked about this stuff in my living room right after cancer treatments. It's truly an opportunity that I'm thankful for and I won't take it for granted."
It's like a story right out of a Hollywood movie script, but it was real, and that's why that game and that moment will never be forgotten by any football fan lucky enough to have watched it unfold in real time.
---
These next six didn't make the list, but they're low-key moments that shouldn't be forgotten:
Alex Smith leads team to largest second-half comeback in franchise history against Chargers:
Travis Kelce breaks Tony Gonzalez's record for yards in a game:
Derrick Johnson puts an exclamation point on a dominating win in Oakland:
Marcus Peters sings Phil Collins during pregame:
"I can feel it coming in the air tonight."
Travis Kelce's devastating block:
Eric Berry's name being chanted by Chiefs Kingdom before playoff game: