Some of the top players from around the NFL made their way to Florida this week for the Pro Bowl, but it's not just the league's current stars making their mark in the sun.
The Pro Bowl also serves as the host for the NFL FLAG championships, bringing together a flag football team from all 32 NFL markets for a weekend of competition.
That includes the KC Rebels, who are representing the Kansas City Chiefs throughout the event along with Chiefs Ambassadors Ken Kremer and Dave Lindstrom. 
"These guys have really been looking forward to showing what they can do," said Rebels' Coach Freddy Ersery II. "They're just letting our guys come out here and play on the national stage."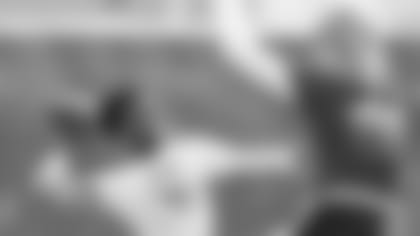 The Rebels are a local non-profit youth organization that provides kids with the means to play a variety of sports, including football. The organization started five years ago when the Rebels' founder, Jamie Carpenter, simply wanted to find a team for his son.
"I couldn't really find anything in the city, so I just started my own program," Carpenter explained. "I started grabbing inner-city kids from different schools and they just kept coming. We had 26 kids in that first year and now we have over 100."
The team's popularity, culminating in a performance on the national level, has gone well beyond Carpenter's initial expectations.
"My whole reason for doing it was just to give back to the kids," Carpenter said. "I know what football did for me, it helped me get through high school and college. For me to be able to deliver that to kids, that's the only thing on my mind."
 It's safe to say Carpenter delivered that and more some.  
"I never imagined myself doing this," said 13-year-old quarterback DeAndre Beasley Jr. "I didn't even know what to expect. I just never imagined I'd do something like this at this age."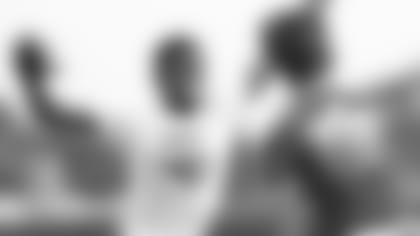 Each team participating in the tournament played at least three games on Friday, with the last two teams remaining set to compete in the championship at Camping World Stadium prior to the Pro Bowl on Sunday. 
The Rebels won't be playing in the title game, but the weekend was ultimately about much more than that.
"It's going to be something they'll be able to talk about when they have kids," Carpenter said. "Football can do a lot of things. It can open up avenues to be successful in anything if they are willing to work hard."
To learn more about the Rebels or to register to join the team, visit their website at www.kcrebels.org.