There are countless things that go on behind the scenes for the Kansas City Chiefs that help position the team to win on the field. Every victory is a culmination of numerous people working together to prepare for the upcoming opponent.
And critical component of that weekly preparation is the work done by the Chiefs' video operations team, who film practice so that the coaching staff can adequately evaluate and game plan.
That process got a facelift in 2017, as the Chiefs moved on from the traditional manned scissor-lifts in favor of a new camera system that can be operated from the ground.
"They're called mastRcam mobiles," said Chiefs' Director of Video Operations Pat Brazil prior to last season. "Basically, they're similar to a boat trailer with a moulded canopy and Bimini on top, with a 55-foot tall telescoping mast that's rated for 50 miles per hour. They also have electronic leveling jacks to keep it completely level and firm to the ground. The operator sits at the bottom of it with a pan zoom tilt control, and just shoots practice from there."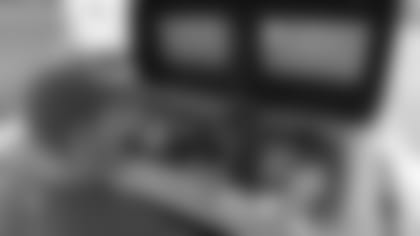 The new system's primary advantage is safety, as it doesn't require an individual to actually ascend in the air with the camera.
"We used to have three 45-foot platform scissor-lifts and we would just load our camera gear in there and go up," Brazil said. "It takes a while to get down if lightning hits or there's wind, so this is definitely much safer."
That increased safety for the staff made the decision to move forward with the new technology an easy one for Chiefs Chairman and CEO Clark Hunt.
"We did our research to make sure that the quality of the video was as good as the old platforms with the handheld cameras and ultimately made the decision that it was a great addition," Hunt said during Training Camp last year. "It adds to the safety of our video crew, and that was really what it was about - the safety of those guys."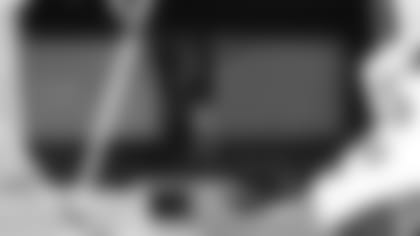 In the past, the unpredictability of the wind could create problems for the traditional platforms and sometimes force practice indoors.
"We were worried for when it gets a little bit windy," Head Coach Andy Reid said last year. "As a head coach, I'm responsible for those guys when they go up in those towers, so when it was too windy, we just went inside because those things would sway and you could have a problem. This allows us to go outside and practice in the wind, stay off the turf and get a lot of work done."
For context, the traditional lifts were only rated for 20 mile per hour winds.
"Coach Reid would always be turning around and asking if we were OK," Brazil said. "What these do is they eliminate the safety factor from it. Everybody is going to be safe and we can go outside. We've already been outside in 30-40 mile per hour wind gusts with these, which we never would be in with lifts."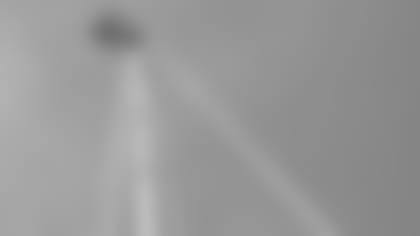 The cameras, which are produced by a company called 8K Solutions, are considered the latest in the industry.
"Pat Brazil came to us and said this is the next stage in technology and this is going to make us better, and in addition, it's going to make us safer," President Mark Donovan said during Training Camp last season. "You're dealing with employees and you're dealing with trying to provide a safe environment, so you put that on top. Technology wise, it's supposed to be a little bit better for the coaches, so it made it an easy decision."
And despite the significant change in how they went about their business, the video operators caught on to the new procedure fairly quickly.
"When we first got them, (the staff) was messing around with them during OTAs (in 2017) to get a feel for the picture and clarity with the sun and the glare and all that," Reid said. "They got it down and they've done a nice job."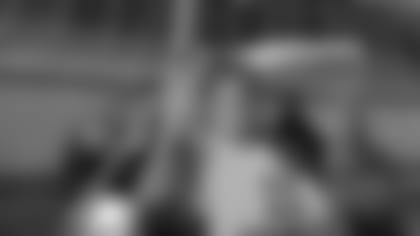 The cameras also provide a level of flexibility for Brazil and his staff that didn't exist with the traditional lifts.
"You can go film ground stuff and then go right back to your (tower)," Brazil said. "Before, you'd be stuck up there and couldn't shoot anything on the ground because it took too long to get up and down. It opens things up more for us to get more things."
It's for that reason and many more that Brazil is grateful that the decision makers in the organization saw the importance of obtaining the new cameras.
"We're blessed in this organization to have ownership that cares about the safety of their employees, while also wanting to stay on the cutting edge of technology because it's basically a marriage of these two things," Brazil said. "These things are really neat and work really well."
The cameras will be getting plenty of action over the next several weeks as the season inches closer by the day.
A look at the Chiefs new camera system they are using for filming practices.