When most people sit down to watch a football game on television, as soon as the players come jogging towards the sideline during a timeout, that's when you know you've got a couple of minutes to run to the bathroom or grab a cold beverage.
But for Kansas City Chiefs head coach Andy Reid, what he witnessed more than a decade ago during a Green Bay Packers game still stands out to him today.
At the time, Reid was the head coach of the Philadelphia Eagles, but had previously been with the Packers for seven years (1992-98) and was familiar with much of their roster and coaching staff.
As their former quarterbacks coach, Reid was familiar with both the starter, a guy by the name of Brett Favre, whom Reid had known since the Packers had traded for him in 1992, but also the backup, Doug Pederson.
Pederson had spent two years with both Reid and Favre in Green Bay from 1996-98.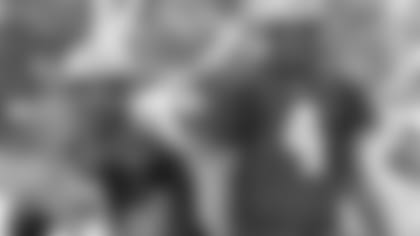 When Reid was hired as the head coach of the Philadelphia Eagles in 1999, Pederson followed him. After one year with both the Eagles and Cleveland Browns (2000), Pederson returned to Green Bay in 2001 to backup Favre once again.
As Favre came jogging to the sideline during a stoppage of play in that particular game, Reid noticed where Favre went first, which solidified in his mind the coaching future of the now—Kansas City Chiefs offensive coordinator.
"I'll tell you when I really saw it—his second stint at Green Bay," Reid recalled of the moment he knew Pederson would be a great coach one day. "I watched (Brett) Favre come off the field and he went right to Doug.
"At that moment, I go, 'You know what? This guy. He can do this. He can be a coach.'"
In a simple moment in which many football fans could have easily overlooked, Reid was unknowingly putting together a future coaching staff.
Pederson had the trust of one of the best quarterbacks to ever play in the NFL, and that was picked up by Reid in this brief moment.
But it's not like Reid hadn't already been aware of Pederson's football acumen, or even his ability to work with Favre or teach his offense to others.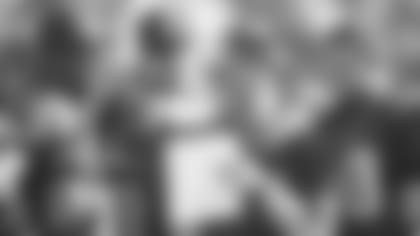 (Pictured: Donovan McNabb, Doug Pederson, Brad Childress, Koy Detmer)
"When I had Pederson in Green Bay, he really wanted to have an opportunity to start in the National Football League," Reid recalled. "In 1999, Mike Holmgren and I were going to give him that opportunity. Mike Holmgren at Seattle, me at Philly.
"It worked out where he came to us at Philly. He was given the opportunity to start and I watched how he handled Donovan (McNabb)."
McNabb was selected with the No. 2 overall pick in the 1999 NFL Draft.
"I told him 'You're coming here, but I'm bringing in this kid. I need your help with him. Give him your eyes, the things you see on the field.
"I'm going to tell him, but you could really show him.'"
Pederson did show him, and just like he did throughout his entire career, which includes stints alongside not just Favre and McNabb, but Stan Humphries, Dan Marino and Jim McMahon as well, Pederson developed an ability to learn from some of the best to ever step foot under center.
"I saw the Donovan and the Brett thing and knew I wanted him to coach with me one day," Reid noted.
But long before any of these days ever took place, Pederson was just a kid growing up in the northwest part of Washington.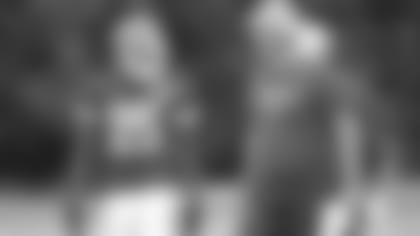 Coming from an athletic family in which his older sister competed in both basketball and softball and his younger brothers also played multiple sports, Pederson was an All-State performer in basketball, baseball and football at Ferndale High School.
"I always took a liking to football, baseball probably being a close second," Pederson recalled. "But I really thought that once I got into high school and had a little success playing quarterback, that football was going to be my next career path in college.
"That's what I wanted to do. I wanted to play on Saturdays and play college football."
Growing up, his father was his coach all the way back to Pee Wee football.
But right before his senior year of high school, Pederson's father took a new job in Monroe, Louisiana.
In Washington, the elder Pederson had worked for Intalco Works, which is one of the world's largest distributors of aluminum.
As a kid, Pederson remembered visiting his father at work.
"When you walk in, it was like 1000 degrees in the boiler rooms, where they're burning this stuff," he recalled. "I remember our dad taking us on tours in there. Guys working all dressed in their suits with the pots looking just like lava.
"We'd just go every once and a while. My mom would take us and it was so cool. We'd go in and check in at the guard, then drive around back to where my dad's office was. He was a manager there and he would take us through where they would melt the aluminum down.
"These molds probably weigh 100 pounds at least, of just aluminum bars. They'd take that and they'd ship that all over the world."
The aluminum would actually come in as alumina, a powder produced from bauxite ore in Australia, and then was smelted in these large pots from a powerful electrical current.
Two tons of alumina actually smelts into one ton of aluminum, which is enough to make 60,000 beverage cans or space frames for seven full-sized cars.
In Louisiana, Pederson's dad took a position as a division manager for a company called Columbian Chemicals.
After moving more than 2,500 miles across the country, which wasn't easy for the family, Pederson's dad was able to learn more about one of the area schools, Northeast Louisiana, which today is known as Louisiana-Monroe.
This was beneficial to Doug, who as a standout senior quarterback was looking for somewhere he could follow that dream of playing college football on Saturdays.
"They started recruiting me that fall," Pederson recalled of Northeast Louisiana. "They brought me in for an official visit in January and offered me a scholarship on the spot."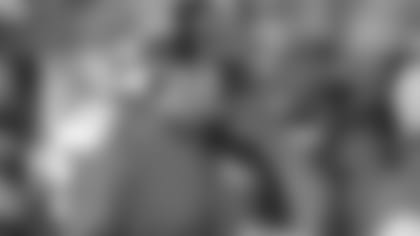 ---
When Pederson first arrived at school in Monroe, the starting quarterback was a guy by the name of Stan Humphries, who would go on to play eight seasons in the NFL with Washington and San Diego.
Humphries actually led Northeast Louisiana to the I-AA National Championship in 1987 when Pederson was a redshirt freshman.
During that game, Pederson was on the hands team, which he joked about.
"I dressed for the championship game, not as a second or third quarterback, but for the hands team," he laughed. "That was my role, but it's obviously a game that was one of the most memorable of my college career—being a part of a national championship team."
The next year, Pederson was the starting quarterback.
Then, as a junior in 1989 against Stephen F. Austin, Pederson had a game to remember.
He completed 46 of 71 passes for 619 yards and five touchdowns that day against a Stephen F. Austin team that made it all the way to the national championship game, ultimately falling though to Georgia Southern 37-34.
"We threw the ball a lot that day," Pederson recalled. "It felt like 7 on 7, but the sad thing is their quarterback threw the ball all over the place too. There were like 1,200 yards passing combined.
"At the time, for two teams, it was the most passing yards in a game. There was no pass rush. It was crazy."
As a senior, Pederson's Northeast Louisiana team made it to the playoffs, but fell to Chris Ault's Nevada Wolfpack, 27-14.
At the conclusion of his collegiate career, Pederson ranked second in school history in yards passing and to this day still holds several passing records.  
Despite that college success, Pederson went undrafted after his senior season.
He attended training camp with the Miami Dolphins in 1991, but was released before the season began.
At that point, Pederson had some choices to make.
His dream of playing in the NFL wasn't going to come easy.
"My intention and my goal was still to play in the National Football League," he said. "I would have gone anywhere to play. I was young. I got married in January of '92, so I was a newlywed when I got picked up by the New York-New Jersey Knights."
Pederson and his wife, Jeannie, actually met on a blind date at Johnny's Pizza in Monroe, Louisiana a few years before.
For Pederson, the World Football League wasn't the goal, but it was an opportunity and that's all he could ask for at the time.
He only played that one season with the Knights, but one thing that we'd come to learn from Pederson is that with every risk he would take, a better opportunity would soon come.
Pederson found his way back to the NFL before the 1993 season. He once again signed with the Dolphins, who had already released him twice. They released him after training camp in 1991 and then had actually brought him in for a few weeks in 1992 before letting him go once again.
But Pederson didn't care, as it was an opportunity. He had a familiarity with Don Shula and the coaching staff and the chance to be back in the NFL was enough for him.
It was during the 1993-94 seasons with the Dolphins that Pederson was able to watch and learn from one of the best quarterbacks in NFL history in Marino.
This ultimately became a trend for Pederson—being surrounded by elite quarterbacks. His former teammate at Northeast Louisiana, Humphries, was starting for the San Diego Chargers and had taken them to the playoffs twice by the '94 season.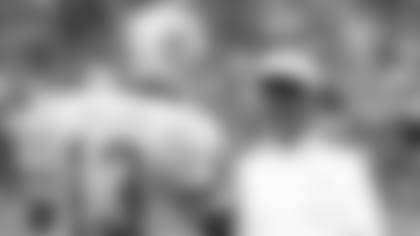 While he watched and learned from Marino, Pederson said there's one thing that always distinguishes the best quarterbacks.
"(Marino) could go and help a guy, coach a guy up, be hard on him and that kid's going to go play better," Pederson said. "The best quarterbacks can always do that."
After being released by the Dolphins after '94 season, Pederson would once again have a choice to make.
This time, his only opportunity was on the other side of the world.
The Rhein Fire, who were also part of the World Football League, had one distinguishable difference compared to the New York-New Jersey Knights.
The Fire were based in Dusseldorf, Germany.
After three years of marriage, Pederson made the tough decision to spend a month away from Jeannie in order to live in Germany and continue chasing down his dream of getting back to the NFL.
"She was still in nursing school and hadn't quite finished," Pederson explained. "She needed another year or two and she knew my dream and goal was to be in the National Football League.
"It was tough, but she supported that and I supported her obviously to finish her degree and become a nurse."
In four years, Pederson had been released four different times by the same NFL team that kept giving him a chance.
Pederson took another risk, but the experience of playing football on the other side of the world is something Pederson said he'd never forget.
"We took the train everywhere—even to practice," he explained. "It was probably a 30 to 45-minute train ride every day, so that was different. Loved the town, loved the city of Dusseldorf, it was a great city.
"There's a lot of culture and history. It was just a great experience."
One of Pederson's teammates for the Fire was player-turned-actor Terry Crews, who has appeared in more than 40 movies since his playing days have ended.
While the decision to play in Germany wasn't easy for Pederson, it did pay off. As is the same with all of his other risks up to this point, another door opened.
That fall, he signed a deal with the Green Bay Packers, who employed an assistant coach named Andy Reid.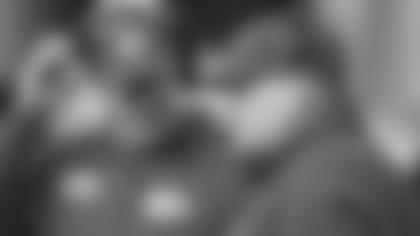 When Pederson first arrived in Green Bay, Reid was the tight ends and offensive line coach.
The quarterbacks coach was Steve Mariucci, who would be named the San Francisco 49ers head coach just two years later and lead them to the playoffs in four of his six years in the Bay Area.
In two of those playoff seasons, 1997 and 2001, the 49ers were eliminated by Favre, Pederson, Reid and the Packers.
"Our quarterback meeting rooms were fun because it was (Brett) Favre, myself and Jim McMahon and at the time. We had Mike McCoy," Pederson said.  
McCoy, who is the now the head coach in San Diego, was signed to the practice squad during that 1995 season.
"Ty Detmer was there for a little while," he noted. "We had a good group, a good room and had a lot of fun."
Reid was named the Packers' quarterbacks coach in 1997.
"Andy's such a detail-orientated coach," Pederson explained. "He taught us more of the fundamentals and details of the game rather than just Xs and Os. It was all about footwork as a quarterback and where are your eyes on this play and that play. The mechanics of it—you learn so much.
"Within that, you learn the plays and you're better off understanding the concepts of plays because of that level of detail."
The detail was always picked up by Pederson, who found a knack for surrounding himself with some of the game's best quarterbacks during his time as a player.
This would later help him in his next career.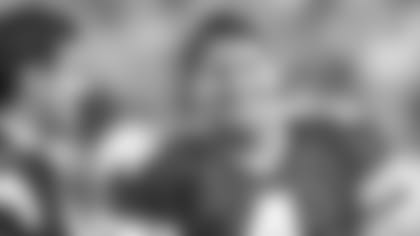 Favre was named the NFL's Most Valuable Player for three consecutive seasons between 1995 and 1997, which are the first three seasons he and Pederson spent together in Green Bay.
All in all, they spent eight seasons together and won division titles in six of those years.
After spending different parts of his career with Marino, Favre and McNabb, Pederson remembers how some of the best to ever do it prepared for their craft. 
"It was fun to watch those guys—to see them during the week, how they prepared and studied to get themselves ready to play," Pederson said. "The one thing that's consistent with all those guys and coach Reid's the same way, is the ability to raise the level of talent around them."
---
After four stops in the NFL and two in the World League, Pederson had experienced just about everything that football would allow a player, including being a member of the Packers' 1996 Super Bowl championship team.
But during that second stint in Green Bay, right around the time Reid was catching the game on television from Philadelphia, Pederson had already realized where his future was headed.
"My last two years playing, I felt like coaching was in my future," Pederson explained. "I enjoyed working closely with Brett (Favre) at the time and helping him by being a coach so to speak on the sidelines during games, practice and in the meeting rooms."
This is what caught the eye of Reid, who was going to have to wait a few years before he'd get the opportunity to work with Pederson on a coaching level.
"With the advice of several coaches, I jumped into high school ball right away," Pederson said. "I got my feet wet and wanted to see if that was really what I wanted to do because you don't have the stresses that you have [in the NFL].
"It's not quite as complicated in high school."
Pederson was given the opportunity at Calvary Baptist Academy in Shreveport, Louisiana.
One of his former college coaches at Northeast Louisiana and a good friend, Tag Rome, had a son at the school and was on the search committee. He reached out to Pederson about the opportunity.
The school had just added 9th through 12th grade the year before and was in a pretty substantial transition.
The previous head coach, John Booty, was moving to the role of athletic director. His sons Josh and John David both played in the NFL.
In his four years as the head coach at Calvary Baptist, Pederson's teams had a combined record of 40-11 and captured the district title in 2007.
But even during his time coaching at the high school level, Pederson stayed in contact with Reid. They would talk every spring and after the 2008 season, Pederson told Reid to keep him in mind should any coaching positions become available with the Eagles.
Then in January of 2009, just after the Eagles lost to the Arizona Cardinals in the NFC Championship game, Pederson once again reached out to Reid.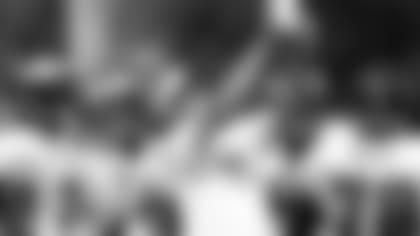 "I called him that following Monday," Pederson explained. "He said that he had the quality control job available because Pat Shurmur, at the time, was his quarterbacks coach. He was leaving to go to St. Louis as the offensive coordinator.
"He was going to promote. Just like he was with anybody, he promotes from within and the quality control job opened up.
"He said 'If you want it, it's yours.'"
Just like that, Pederson had his opportunity to coach in the NFL, fulfilling a proclamation Reid had made while watching TV several years prior.
Pederson spent two years as the offensive quality control coach for the Eagles before being promoted to quarterbacks coach for the 2011-12 seasons.
In 2011, the Eagles set franchise records with 6,386 yards and 356 first downs, and Michael Vick became the second quarterback in NFL history to record consecutive seasons with 3,000 yards passing and 500 yards rushing.
But after finishing just 4-12 in 2012, Reid, Pederson and company were looking for a new place to coach.
On January 4, 2013, the Chiefs hired Reid as their new head coach.
"After he got the job here, he called me within a day or two and said 'I want you to come be my offensive coordinator,'" Pederson explained.
"I was excited, my wife was excited and I guess the rest is history."
Pederson's first two years in Kansas City have been largely successful. Not only did the team enjoy its greatest single-season turnaround in franchise history, but Pederson has also helped quarterback Alex Smith put up some of the most impressive numbers of his career.
For the first time in his career, Smith threw for at least 3,000 yards in back-to-back seasons in 2013-14. Smith's completion percentage of 65.3 percent last year ranks third best in franchise history.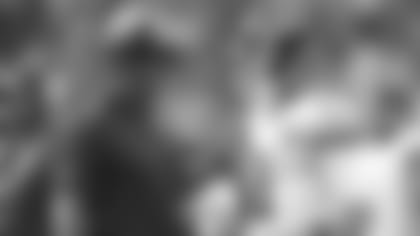 As Pederson continues to help Smith develop as a quarterback in Kansas City, he can't help but reflect when he hears Reid work with the offensive players.
"He's still teaching the same fundamentals that he taught us back in the '90s," Pederson said. "It's fun to watch him now with the guys because I hear the same techniques and the same fundamentals being taught today even as a head coach. That's a tribute to him and why he's been so successful.
"He's stayed the course and taught the things that he's believed in and he's trained us to teach those same things."
Beyond the training, coaching or teaching, the moving from town to town because of this profession has been a huge part of life for the Pederson family, just as it is for all NFL coaches and their families.
But for Doug, Jeannie and their three sons, Drew, Josh and Joel, they now call Kansas City home.
"Everything we heard prior to coming is true now that we're here," Pederson said of living in Kansas City. "One, schools are great for the kids, great place to raise a family. You're in the Midwest, it's a slower lifestyle than the Northeast. The fans—it reminds me so much of Green Bay with the fan base and how passionate they are and they support you through thick or thin.
"They're always out there tailgating, having a good time. It's like a college atmosphere."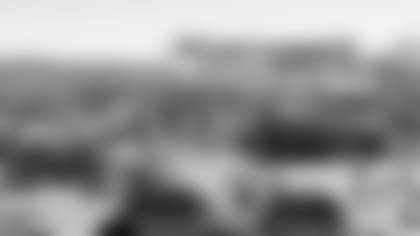 ---
It's been a long journey for Pederson to get to this point.
His persistence and determination to get back into the NFL as a player is what gave him the opportunity to meet and initially work with Reid in Green Bay.
The first risk he took, the decision to play college football 2,500 miles away from everything he grew up knowing, started a trend of risk-reward decisions that have always put Pederson in a situation in which he was betting on himself, and he's always won.
It was a risk to play those two seasons in the World Football League, spending a year away from his wife as he chased down his dream in Germany. It was a risk to start coaching high school football with a program that had barely been in existence for a year, but he won.
Pederson never lost sight of his goals and never lost his drive and ambition, and he had a wife supporting him the entire way.
It's a recipe that has allowed Pederson to build a life around a sport that's given him more than he ever could have imagined as an undrafted quarterback from Monroe, Louisiana.  
"This game has given me so much," Pederson reflected. "It's allowed me to support my family financially, but it's also allowed my kids to broaden their horizons by living in different parts of the country and experiencing different cultures."
"It's been just such an amazing journey."