Pro football's rise to become the nation's preeminent sport was not a foregone conclusion. Indeed, as late as 1959, only 12 cities in the country featured a team and the game trailed Major League Baseball in the public's interest.
In such an environment, the viability of another pro football league seemed outrageous.  But that had changed.
Lamar Hunt's dream was to own a NFL franchise, but it was only realized after years of struggle and contention as his newly formed American Football League introduced his favored game to more Americans than ever before, expanding its reaches to nine new cities and communities, and through innovative broadcasting agreements beyond what the more established NFL had ever conceived.
Hunt's success in holding together his league's owners and vying for collegiate stars that the more established NFL had at one time sole rights to had brought that league to the realization the AFL was not going away.  Costs had risen for collegiate talent and the NFL's leadership reached the conclusion that perhaps an accommodation with Hunt's upstart league might be reached.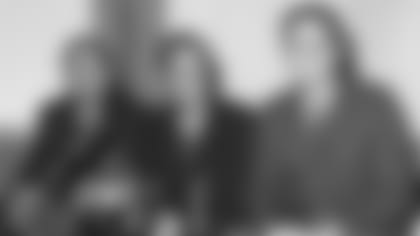 Left to right: Tex Schramm, President of the NFL Dallas Cowboys; Pete Rozelle, commissioner of the New League; Lamar Hunt, President of the Kansas City chiefs
Tex Schramm, the GM of one-time Hunt competitor, the Dallas Cowboys, would be the NFL's envoy, and he initiated secret talks between the two leagues, which, in time, resulted in a negotiated agreement to merge.  To no surprise, Hunt acted as the AFL's representative in those talks as both leagues continued to battle for the others' players — this time pros whose contracts had run out.
In such tempestuous times, Hunt's steady and unemotional mindset, along with Schramm's pragmatic nature, brokered a deal that would mark the time football began to overtake baseball in the public's affections.
This year marks the 50th anniversary of the merger of the two leagues, the culmination of months of negotiations between Hunt and NFL officials to end what had been a 10-year war between the two leagues.  This is how acclaimed biographer, Michael MacCambridge, recalled the moment when Hunt realized that the war had ended and he had finally won.
---
Not seven years after he sat in the back of a congressional meeting room in Washington D.C., hearing Robert Bell invoke the possibility of a new football league, he and seven partners would be merging with the National Football League. In doing so, Lamar knew he had won.
That night, Lamar and Tex [Shramm] shared a plane ride back to Dallas. When they deplaned, they again passed the statue of the Texas Ranger.
"I guess this time it's okay for us to be seen together," said Lamar with a smile.
"I suppose so," said Schramm. The two men shook hands and parted.
The weeks ahead were marked by both satisfaction and optimism on the part of the AFL owners. There was also, unmistakably, a powerful sense of vindication for Lamar and all those who believed in "The Foolish Club."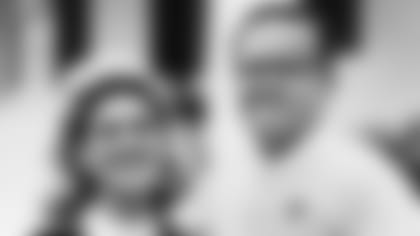 Lamar and Norma Hunt stand in front of their home in Dallas, Texas
A week after the merger, Norma read with satisfaction Sports Illustrated's account of the merger, written by longtime AFL antagonist Tex Maule. "Would it be okay," she proposed, "if I send a dead crow to Tex—and I'm going to tell him to eat it. Would you let me do that?"
Lamar dipped his head, looked over at his wife, and said, "Nooo." But he was smiling when he said it.