Before he booted the doink-seen-round-the-world to win last season's Sunday Night Football thriller in Denver, before he helped clinch the team's first AFC West title in six years, before he became the NFL's Brazilian ambassador, Cairo Santos was, well, he was just a 22-year-old rookie.
The year was 2014, and he had just beat the incumbent Ryan Succop for Kansas City's kicker job in a training camp battle he was so unsure of, he'd asked visiting Madden representatives whether or not tryout players made the game.
Lo and behold, Santos dethroned the fan favorite in Succop, and what came with that challenge were the eyes of Chiefs fans watching very carefully.
The preseason was one thing, but the regular season was a whole different animal.
"Now, you're playing in front of 90,000 people, primetime, and some guys get it quick," Santos said. "Some guys get real comfortable in that situation. I'm not going to lie, for me, it took a little adjustment. It was a big difference between preseason and regular season, even though we had 50,000 people here in preseason. The adrenaline. People were yelling the whole game, and you just see cameras everywhere, people all over the sidelines. It's kind of a shock."
That shock led to early-season struggles, as Santos went 2 for 4 in his first two games.
This was when Santos would first learn of the NFL's kicker fraternity.
Special teams coordinator Dave Toub brought Santos into his office for a film session, but this one would be unique, as Toub invited a special guest—the first pure placekicker elected into the Pro Football Hall of Fame and a 12-year Kansas City Chief, Jan Stenerud.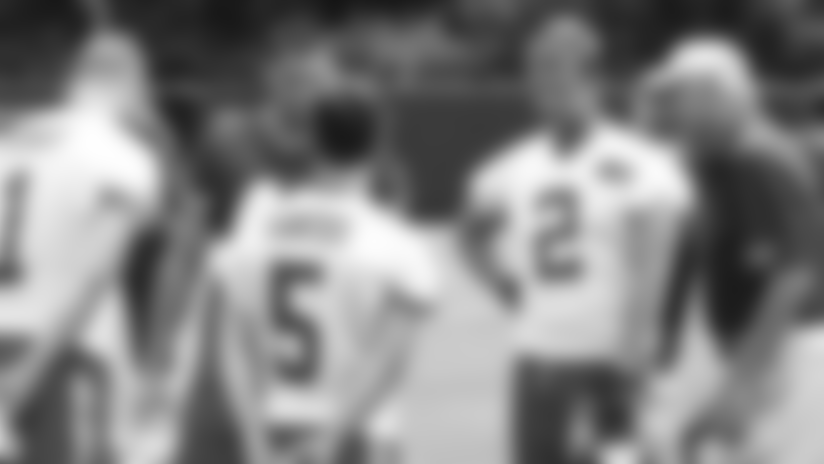 "I remember I was sitting in coach Toub's office and watching some reps in the preseason versus reps in the regular season, and I looked different," Santos said. "Jan didn't get into the specifics of technique. He said, 'Keep doing what you're doing. You're so talented and just get out of your head—that fear that you may not be here next week. It's part of the reality of being here, but you have to go out striking the ball with confidence that you deserve to be here.' He almost made it seem like I didn't have anything going on."
Santos then took a phone call from longtime Chicago Bear and current San Francisco kicker Robbie Gould.
"Robbie called out of his own will, which was amazing of him to do that," Santos said. "We still have a good friendship from that moment just because I didn't know him. I'm good friends with Pat O' Donnell, the punter [in Chicago], so he got my number through Pat and reached out to me."
Gould reiterated Stenerud's words, explaining to Santos how much he deserved to be an NFL kicker. Two weeks after that, the New England Patriots' Stephen Gostkowski told him the same during the Monday Night Football pregame.
Santos went 14 for 14 over the next 11 weeks, and he finished his rookie season with 25 made field goals, tied for the most by a rookie in franchise history. That season would only serve as a springboard for Santos, as his 88.6 made percentage was good for sixth in the league last season.
Kudos to Sigma Alpha Kicker.
"That's the friendship and fraternity that we talk about," Santos explained. "We want to see guys succeed because we know how much it hurts when things aren't going our way, when we know we can perform but sometimes things don't go our way. To have those words from Robbie, Gostkowski, Jan, we're blessed to know those guys."
And it doesn't end there. Now entering his fourth year, Santos has maintained friendships with almost every fellow kicker he has met, and it even led to what he described as a "kickers week" this past March.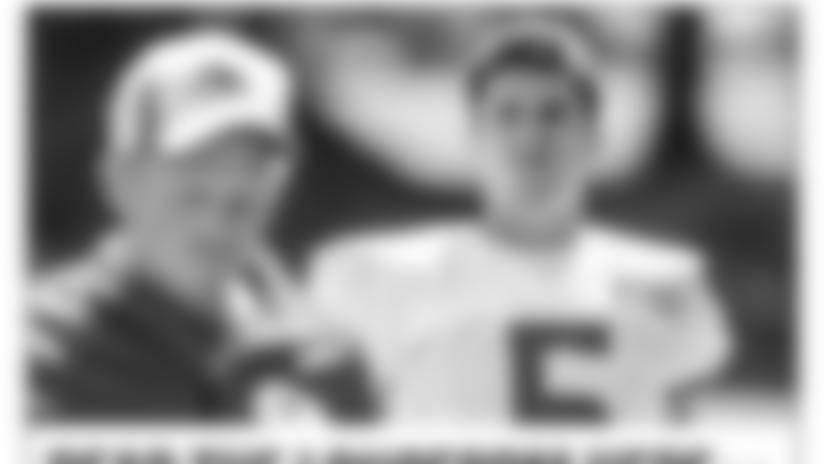 ](http://www.chiefs.com/news/article-2/Faith-Family-and-Football---A-Kickers-Story/0c8291aa-388e-4433-ada9-e05f704b3a0d)
"We had a great week in Gainesville, Florida," Santos explained. "Caleb Sturgis (Eagles) and I set up a week. We invited a bunch of guys to come out and train with us, so we had Brandon McManus (Broncos), Josh Lambo (Chargers), Chandler Catanzaro (Jets), Wil Lutz (Saints). It was great."
The kickers worked out three times that week, sharing thoughts, ideas, tips and tricks they had learned from all their combined years in the league. Every other day, they did Pilates. They golfed and even took a float trip down a lazy river.
Santos and McManus joked with each other about the daunting 62-yarder followed by the now-infamous doink.
"We talked about that a lot—the different reactions on our team, their team," he said. "That was crazy, and we all had some stories. It's always good to know what's going on inside of other guys' heads."
Sorry to report—the fraternity runs deeper than any AFC West matchup.
"During the season, there's the rivalry—we play the Broncos and the Chargers—but off the field, we just hope that we can learn from each other. I have a good relationship with McManus and Lambo. It's all really about us trying to get better."
At practice Wednesday, Toub and the Chiefs held field goal drills for the second time this offseason—the perfect time for a visit from a familiar face.
Stenerud hadn't seen a practice in 32 years.
"I was curious," Stenerud said. "We didn't have this OTA at all in those days, of course. But also, the speed, the way they move from drill to drill and the whole setup, it's just very impressive. You can't really tell much about what they're going to be like at that kind of a practice, but the whole organization, how Andy (Reid) sets up the whole thing, how hard they work and how they move from spot to spot, it's so efficient. The efficiency was impressive."
Toward the end of practice, the Chiefs ran a two-minute drill, and it came down to a situation in which the offense needed a 46-yard field goal to win the game. As he does with every kick, Santos dialed it back to 2014.
"I thought about those things—just go out there, take your time, slow it down and hit a good ball."
He did just that, and he ran off the field where Stenerud was there to greet him.
"That one almost went over the fence!" Stenerud exclaimed.
Santos smiled. Guess it's a kicker thing.