As the Kansas City Chiefs return from their bye week, anticipation continues to build for next week's high-profile matchup against the Philadelphia Eagles. This game is particularly noteworthy as it represents a homecoming for Chiefs' Head Coach Andy Reid and Defensive Coordinator Steve Spagnuolo, who both have significant histories with the Eagles organization.
Eagles' owner Jeffrey Lurie and President Joe Banner took a calculated risk when they introduced Andy Reid as Philadelphia's new head coach on January 11, 1999. Critics were aplenty, but the duo was resolute, banking on Reid's unique strengths and unwavering character, and Reid didn't disappoint. His first move? Bolstering an offensive line that hadn't seen a Pro Bowl player since Jerry Sisemore's accolades in the early 80s. The emphasis on the offensive and defensive lines that Reid instituted was not merely a strategy, but a culture. For twenty years without a formidable offensive line, the Eagles had languished – Reid changed that.
Under Reid's leadership, the Eagles' frontline evolved into a powerhouse, producing more Pro Bowl talent than any other NFL team over the next two decades. Yet, the transformation Reid instigated wasn't limited to the field. It permeated throughout the organization, influencing subsequent generations of Eagles leadership. Howie Roseman, the Eagles' General Manager, who collaborated with Reid during his Philadelphia tenure, absorbed and continued his focus on strong line play, a philosophy that has significantly contributed to the Eagles' success and their own Super Bowl glory.
Reid's impact in Philadelphia is quantifiable in wins and accolades: 120 victories, 10 playoff wins, six division titles, and a coveted Super Bowl appearance. Furthermore, his coaching led to 19 players earning 44 Pro Bowl selections, a testament to his ability to identify and develop talent. He led the Eagles for fourteen seasons, compiling a record of 130-93-1. Reid's 2002 NFL Coach of the Year award was one of many highlights in a storied Eagles career.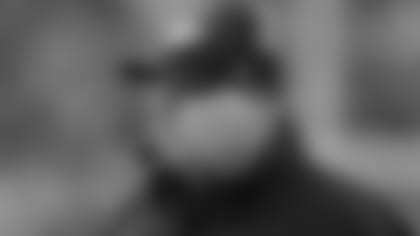 Spagnuolo's Defensive Ties
Parallel to Reid's offensive mastery, Steve Spagnuolo, the current defensive coordinator for the Chiefs, has carved out a reputation for defensive genius. Interestingly, Spagnuolo's own narrative intersects with Philadelphia, where he embarked on his NFL journey with the Eagles in 1999, guided by Reid. His eight-year tenure with the Eagles included roles as an assistant coach, defensive backs coach from 2001 to 2003, and later as linebackers coach between 2004 and 2006. A critical chapter in Spagnuolo's career was his collaboration with the late Jim Johnson in Philadelphia, shaping his approach to defense characterized by flexibility and innovation.
In 2019, when Spagnuolo rejoined forces with Reid in Kansas City, he brought a rich background of experience and a talent for crafting strong defenses. This pairing had an immediate and significant impact, as highlighted by the Chiefs' impressive 59-16-0 record and their two Super Bowl wins since his arrival. Particularly noteworthy were Spagnuolo's defensive strategies, especially in Super Bowl LIV, where they were instrumental in securing the Chiefs' victory.
Reid's Impact in Kansas City
Transitioning to his current role, Andy Reid has brought a similar level of expertise and success to the Kansas City Chiefs. When he turned the page to begin his Chiefs' journey in 2013, Reid was already a well-respected figure in NFL coaching circles. What he accomplished with the Chiefs, however, surpassed all expectations. From turning a struggling 2-14 team into an 11-5 playoff contender in just his first year to leading the team to two Super Bowl victories, Reid's impact has been nothing short of transformative.
Reid's Kansas City Chiefs chapter is a narrative of redemption and resilience, marked by an unwavering commitment to excellence. His leadership has not only broken playoff struggles, but also steered the team to success. Under Reid, the Chiefs have compiled a 124-47-0 record, and become a regular feature in the postseason, with remarkable achievements including nine playoff appearances, seven consecutive division titles, and three Super Bowl appearances, resulting in two Super Bowl wins (2019 and 2022). Reid's unique feat of achieving 100 wins and four consecutive conference championship game appearances with two different franchises underscores his exceptional coaching acumen.
The success of the Chiefs is mirrored in the accolades won by its players, especially quarterback Patrick Mahomes. Under Reid, Mahomes has emerged as one of the NFL's elite quarterbacks, earning multiple MVP awards. The winning culture in Kansas City is also embodied by figures like Steve Spagnuolo, who rejoined Reid after an eight-year stint together in Philadelphia. Spagnuolo's defensive expertise has been instrumental in the Chiefs' Super Bowl successes, a testament to the enduring legacy of their partnership.
Upcoming Chiefs-Eagles Game
As the Kansas City Chiefs return to practice following their bye week, attention turns to their next fixture against the Philadelphia Eagles. This game, however, carries additional significance beyond the regular season agenda. It serves as an intersection of Head Coach Andy Reid's notable past achievements with his ongoing goals. The Eagles, Reid's former team, represent not just another opponent, but also a living embodiment of the principles and philosophy Reid established during his tenure with them.
As the Chiefs and Eagles prepare for this game, the overarching narrative is the pervasive impact of Andy Reid's legacy in the NFL. His influence extends beyond the confines of a single team or city, resonating in the broader context of the sport. This game is more than a regular fixture; it's a testament to the enduring legacy of a coach whose impact continues to evolve with every snap of the football – Andy Reid.