Following Sunday's 27-17 loss to the Denver Broncos, the Kansas City Chiefs were faced with a new challenge in 2013, how to handle their first defeat of the regular season. After speaking with the players in the locker room, after the game, it was easy to see that Andy Reid's team is more than up for the challenge.
"The guys, they understand, they got it," coach Reid said. "It's tough to go undefeated in the National Football League; that's a tough thing. Reality - What's real is that that you're 9-1 and you have an opportunity to play a great football team, coming in here. That's real; that's what it is, so you get yourself right and you go back to the things that I mentioned every week and that's where you keep it, no matter what people write or say, or anything else, you go back and you respect that opponent that's coming in, you study that opponent and then you get yourself right and get ready to play and it's no more complicated than that, of getting yourself ready to play. It's not going to take you long; you turn on the tape and you're going to see that, right there, we're playing a good football team, coming up. These guys, they understand that. They've worked very hard to put themselves in this position. It's a tough-minded group, they'll respond."
The tough-minded group includes Chiefs QB Alex Smith, who described the emotion that follows a loss.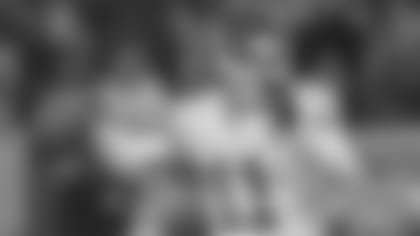 "It's terrible," Smith said. "It's not fun. As great as it is to win, it's lousy when you lose any game. Sunday Night Football is a big game and a big environment. To come here and come up short hurts and stings. It's good in some ways; we have to find a way to deal with it. How many teams have ever gone undefeated, given the history of football? We have to find a way to get better and prepare for next week. We see them again in two weeks, but we have to prepare for another big division game next week against San Diego. These games keep getting bigger."
Alex Smith threw two TDs Sunday night, one caught by Chiefs WR Dwayne Bowe, who says the team's loss won't negatively affect its approach to this week's game against the Chargers.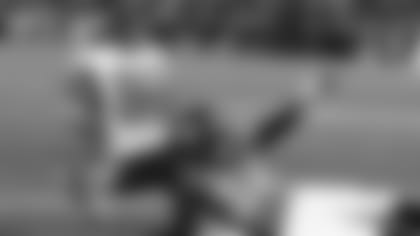 "We're still going to play Chiefs football," Bowe said. "We just have to capitalize on the plays we left out there and we'll be right back in the game. Pretty much, they played better than us and that's the bottom line. We're going to bounce back, like we normally do, get back to the Xs and Os, take one play at a time and the things we left out there, we have to fix them in practice and move forward to San Diego."
Bowe also described to the media what coach Reid's message was to the team.
"Just keep your head up," Bowe said. "They got us today. We're a family over here and the guys in here know what we have to do to win; we have to dot the Xs and Os and move forward."
Chiefs Pro Bowl RB Jamaal Charles, who finished the game with 16 carries for 78 yards, including a 35-yard rush in the second quarter, spoke to some of the things the team can do to improve.
"We have to play smarter and not get dumb penalties," Charles said. "There were a lot of penalties on us. We have to move the ball and get points on the board."
On the defensive side of the ball, Chiefs Pro Bowl LB Tamba Hali, a noted leader on the team, verbalized one of many potential lessons from Sunday's game in the Mile High City.
"This is a good football team we played," Hali said of the Broncos. "We just have to look at the tape and see where we have issues and make those corrections. It's hard to go undefeated. We take it one week at a time. This week we're 0-1. We need to forget about this game and move on to the next game."
Hali's defensive teammate, Chiefs DT Dontari Poe left the locker room yesterday with one of coach Reid's top instructions in mind.
"Keep fighting," Poe said. "Nobody's perfect. Very few teams go undefeated, but we're still in the hunt. We'll use this game to work on all of our mistakes and we'll come back strong."
Chiefs fans can't wait to see how their team responds, facing the Chargers on Sunday at Arrowhead Stadium.