The story of the 2015 Kansas City Chiefs will be told for decades as an example of what can be accomplished by a group of people with a common vision and the right kind of leadership, even in the face of insurmountable odds.
It didn't matter how difficult the path was going to be after a 1-5 start.
They were going to be diligent, pragmatic and take on the personality of their steady-handed head coach, Andy Reid, who orchestrated one of the finest coaching performances you'll ever see from a coach of any sport at any level.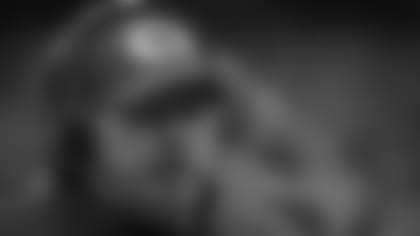 He kept everything together when there was every reason for things to fall apart—key injuries, devastating losses and an early hole. Everyone knew it would take an all-time type of performance to just get them back to where they initially thought they would be when the season began.
There aren't many coaches who could have done what Reid did for the Chiefs this year.
It took a franchise-record 11-straight wins after losing the team's all-time leading rusher, nine different starting combinations along the offensive line due to injuries and a safety beating cancer only to return to his All-Pro form just a year removed from his first round of chemotherapy.
It was a special season for the Chiefs for so many reasons, but above it all, the story is one that includes a playoff victory—the first for the organization in more than two decades.
"I didn't realize the impact of winning a playoff game until I started talking to the people in the community after the game and talking to the people in the building—watching the Hunt family and how excited they were," general manager John Dorsey explained. "I'm sitting there and saying 'This really means something'.
"It means something to the organization. It means something to the community. And you know, there's a degree of accomplishment in that regard."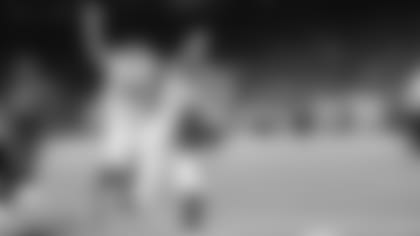 This group didn't let the challenge in front of them cloud their vision of what they needed to do to be better tomorrow.
"In adverse moments, your true character will begin to show itself," Dorsey added. "I think the character of this team really showed itself this season. I think the locker room stayed together as one. I sit back and I watch that and I applaud.
"I applaud everybody within this organization for understanding that 'You know what, there's some good things going to happen here. Just keep the faith.'"
Even people outside of the organization found an appreciation for what the Chiefs did this season.
"It was a blast," NFL Network's Charles Davis said of the Chiefs ride this season, "Let's face it, as soon as a team loses two games, we media-types are saying 'Well you know, only 1.3 percent of teams,' or whatever the number is, 'make the playoffs.'
"And you get to a point where you're 1-3, 1-4. Now it's, 'Well you know, only five teams have come back.'
"It's a natural storyline, but to watch it play out—to watch how coach Reid and that crew just said, 'Hey look guys. There's no reason we can't. This is how we're going to do it. This is what we need to do,' and everyone bought in.
"Just as a pure football person. You just enjoy watching a team that doesn't give up, doesn't abandon their season, realize that they are actually pretty good, and then fight, scratch and claw and become a really good team by the end of the year.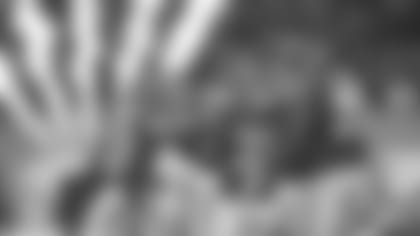 While the season didn't end the way anyone wanted, which is the case for 31 teams every year, things were learned about how this organization and how players under Dorsey, Reid and companies leadership, will react when their backs are against the wall.
They will not cower. They will not back down. They will not give in.
Those are lessons that can be taught to athletes of any sport and of any age, and the Chiefs just gave everyone an example of what it looks like to do what coaches always preach—keep the faith and believe in one another.
The Chiefs did that, and that's how the 2015 season will always be remembered.
A look at the best photos from the Kansas City Chiefs 2015 season