This is just the beginning.
It's impossible to not be proud of what the Kansas City Chiefs accomplished in 2015.
Despite the way it ended, with a 27-20 loss to the defending Super Bowl champion New England Patriots in their house, the coaches, players and staff gave us reason for hope as we look towards the future.
We have seen the bar, as frustrating as it is after leaving opportunities on the field on Saturday that could have swung that game in our favor. The Patriots are that bar.
The Chiefs went toe to toe with the best head coach and quarterback in NFL postseason history, and the Chiefs did it all without their all-time leading rusher, two starting offensive linemen and their No. 1 receiver and All-Pro outside linebacker for much of the game.
The Chiefs had multiple opportunities to pick off passes from Tom Brady that could have made a difference, and that's what we've come to learn is the margin of error if you want to advance at this point in the playoffs.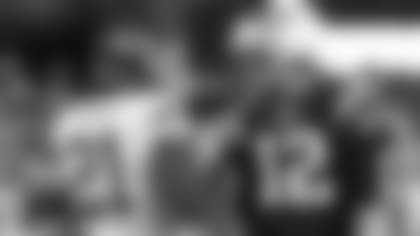 It's a learning experience that nobody outside of the locker room would have predicted they'd have after they started the season with a 1-5 record, but that's what we learned about what's being built inside the walls of One Arrowhead Drive.
"The foundation of this team—the toughness, the resiliency there—they know there are things they can overcome when their backs are against the wall," Chiefs coach Andy Reid said.
"Every year is different, but there's a foundation being built, and good things lie ahead."
There is stability within the organization right now, and that can't be said for the eight NFL franchises around the league who are looking for new head coaches, general managers and overhauling their program to try and find the kind of sustained success the Chiefs have found with John Dorsey and Andy Reid leading this ship over the past three years.
Two playoff appearances, one victory and only three times in the 15 years prior to Dorsey and Reid arriving in Kansas City did they have double-digit regular season wins, and now they've done it in two of their first three years, with a nine-win season sandwiching the two.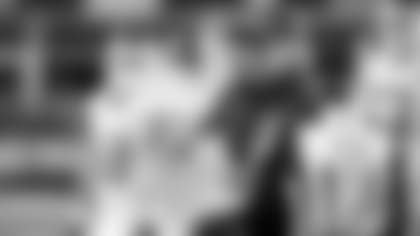 The season was a ride, a wild one at that—full of ups and downs and adversity around each corner.
The team took on the personality of their head coach—steadfast and dedicated to the simplistic nature of looking at the trees to understand how to best see the forest for what it is—a combination of many things often overlooked as the picture becomes too overwhelming for some when things aren't going right.
At 1-5, Reid wasn't looking at the entire forest trying to figure out how to manage through it, he was focused on the trees—the details, in best trying to understand how it would all come together to paint this picture, which was a beautiful one in 2015.
This group will be remembered as the team who not only won the first playoff game in franchise history, breaking a 22-year streak that was the thorn in Chiefs Kingdom's side, but one that also overcame adversity, injuries and all of the different challenges that got in their way.
For Reid, this started with quarterback Alex Smith.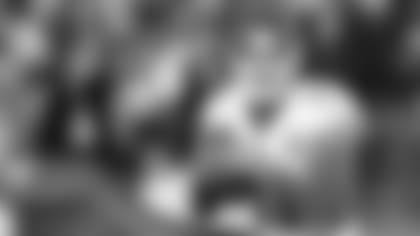 "I think you saw Alex [Smith] step to the front (this season)," he noted. "Whatever he was as a 'game manager,' I think now you say he's a game changer. I think everybody can feel good about saying that. When you think about that last drive, the runs he had and the hits he took out of bounds, he got back up and kept fighting."
The word "family" gets thrown around a lot, but anyone around this group when they were 1-5—then again when this magical season ended, would know it's not a word thrown around with a hollow meaning.
"I mean when you think about it, a lot of other teams might have quit 10 weeks ago," veteran linebacker Tamba Hali said, "but I'm proud of the fact that we call ourselves family. I'm proud of the family.
"We rallied and it's unfortunate to end this way, but it's been a season that you can remember and not a lot of other teams would have been in this position."
The players responded by putting together a historic winning streak, and ultimately what the season will always be remembered for is a group of players and coaches who weren't willing to let a slow start dictate how this team would be remembered.
The individual stories—Eric Berry's return from cancer, Alex Smith's consistent toughness and leadership, Derrick Johnson, Mike DeVito and Jeff Allen's returns from season-ending injuries in 2014, Eric Fisher's development, plus the debut of Jeremy Maclin in a Chiefs uniform and countless other stories we'll document throughout the offseason, will be all be remembered as well.
But above all—this group stayed together when things were falling apart around them.
They didn't blink, they didn't flinch, they didn't cower.
This is just the beginning.
Photos of the game action from the Chiefs vs. Patriots Divisional Playoff game.