An overcast sky, that later included rain, kept the Kansas City Chiefs indoors for their Thursday practice at the University of Kansas Hospital Training Complex. The team is just days away from another AFC West showdown, Sunday against the San Diego Chargers.
Following the morning walkthrough, the Chiefs coordinators addressed reporters, during their weekly Thursday media session.
Special teams coordinator Dave Toub stepped in front of the cameras first and was asked what challenges the Chargers specialists will present on Sunday.
"They're a good unit," Toub said. "They're a well-coached group. (Chargers special teams coordinator) Kevin Spencer does a nice job; they have a lot of speed. They fly around; both the kicker and the punter are very good. (Chargers P Mike) Scifres is one of the best in the league, has been for years. He's a bomber; he'll hit the ball deep and they have great, great gunners, probably the best gunners we've faced all year, so, it's going to be a battle to get some big punt returns."
Toub's punt returner, Chiefs WR Dexter McCluster, who has returned 42 punts in 2013, including the epic 89-yard TD return in Week 4, says San Diego's talent, chemistry and game plan will make for a must-see matchup at Arrowhead.
"They play well together," McCluster said. "They know their scheme and they try to dink-and-dunk and try to attack you, before you can get things started, so, we have to go ahead an attack them."
Chiefs offensive coordinator Doug Pederson addressed the media after coach Toub and spoke to the team's excitement to return to practice this week, following its first loss of the season.
"Anytime that you play okay, you play pretty well and you're down there at the end of the game and you have a chance to at least get back in the game (and you) lose the game, you want to get back out on the practice field," Pederson said. "You're only as good as your last game and we've got some work to do to clean up some areas; so, the guys were excited to get back out here yesterday and are looking forward to Sunday."
The Chiefs leading rusher and receiver, Pro Bowl RB Jamaal Charles and rookie RB Knile Davis each continue to amaze Pederson.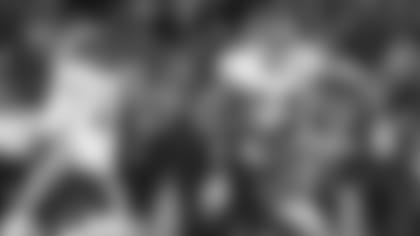 "Jamaal, what a warrior," Pederson said. "He's a tough kid. He plays hard every snap. Knile (Davis) has really progressed and come on to give 25 an opportunity to rest, during the games, and we're going to need Knile, down the stretch, as we go and count on him, a little bit more. He's done as nice job in a limited role and we'll continue to feed him reps."
Davis emphasized how he's more than prepared for the moment, when coach calls his number.
"I'm ready," Davis said. "I'm ready, all the time. I'm always ready to go in, so when he calls me, I'm just excited and I run out there as fast as I can, because I know this is an opportunity and it doesn't come a lot, so, I'm always ready. We're going to need Jamaal; he's just going to need a break sometimes, so, he's going to need some help and that's where I come in."
Kansas City's defensive coordinator Bob Sutton was the final coach to speak Thursday, addressing a wide variety of topics, including the many ways his defense looks to disrupt the opposing QB.
"We'd love to get sacks," Sutton said. "There's no questions about that; that's a big part of it. The word we always talk to our players about is affect the quarterback and you affect in a lot of different ways. One, sometimes, you affect him simply by making him throw the ball fast, that he can't hold the ball and he can't hit the deep-intermediate routes. The other ways you affect the QB, different people affect him, sometimes it's jamming receivers, sometimes it's a lineman getting his hands up, which I think we got three tips against Denver, last week. There are a lot of things, beside the sack, but believe me, we love the QB sack."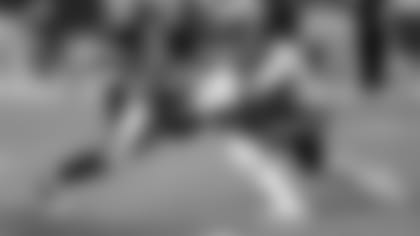 One of Sutton's Chiefs secondary players, S Kendrick Lewis says the challenge of getting to Chargers QB Philip Rivers is amplified this week, because of the QB's smart reads.
"Absolutely," Lewis said. "He's not making the decisions he used to make, where he used to try to force throws and trust in his arm and things like that. He's at the top of his game. We're going to have a tough matchup this game with Philip Rivers. He's a good quarterback; he's been in this league for a long time and had lots of success, so we have a challenge and we're up for the challenge."
The Chiefs continue preparing for their Week 12 challenge on Friday, followed two days later by their pivotal matchup against the Chargers.
For a look at the Chiefs injury report from Thursday, click here.