One day after Christmas, the Kansas City Chiefs returned to work to continue preparing for their regular season finale, a road test against the San Diego Chargers. The Chiefs enter Sunday's game with an 11-4 record, resulting from, among other things, accountability.
Following Thursday's team walkthrough, Chiefs special teams coordinator Dave Toub met with the media, describing his group's points system, which rewards players for plays made, assignments fulfilled and more, ensuring accountability.
"When we go in there on Wednesday and we look at the tape, we have it on record boards," Toub said. "We have boards up in our room and we talk about it. Guys are competitive; they don't get to this level without being competitive. We try to tap into those competitive juices and create the boards, show them who is in front and who is behind and where you have to be to beat out the guy. They take it to heart, they want to compete and they want to be the best. That's something we try to create."
When Chiefs offensive coordinator Doug Pederson fielded questions on Thursday, he described the team's mindset, entering Week 17.
"The guys understand the situation we're in," Pederson said. "Last week's loss, that's not us; we haven't turned the ball over like that, all year long. This week, you come in on Monday, you get through the game film with them, you make the corrections, you're hard and you show them, 'Guys, you have everything right in front of you, everything right here in front of you' and this team gets that."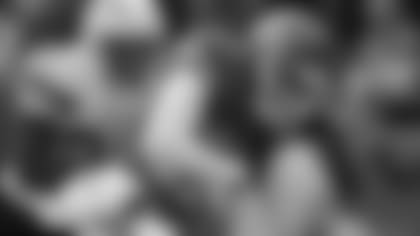 Chiefs WR Donnie Avery, who enters Week 17 with 40 receptions for 596 yards and two TDs, is expecing another physical game on Sunday, especially against the Chargers secondary.
"The Chargers are in sync defensively," Avery said. "Their corners are really physical and make plays. San Diego is playing for a playoff spot, but we want to improve our record; we're 11-4 right now, but it'd be better if we were 12-4."
If they Chiefs are to move to 12-4, their defense will play a significant role. On Thursday, Chiefs defensive coordinator Bob Sutton spoke to the must-dos in tackling, especially when facing threats like Chargers QB Philip Rivers and RBs Danny Woodhead and Ryan Mathews, among others.
"I think there's a lot of things that go into tackling," Sutton said. "As a player, you have to interpret the angles; that's a big part of it. Fundamentally, the two things you have to do are, one, you have to wrap up and the second part of tackling is that you have to run your feet on contact. You can't stop your feet, because you can hit a guy as hard as you want to hit him, but if you don't wrap up and you don't run your feet on contact, there's a real good chance you come down. The last part of tackling is getting as many people there as you can, so if a guy misses, there's somebody there as soon as he comes off of it."
Among the guys doing the tackling, Chiefs CB Sean Smith says the team is focused on fundamentals, instead of worrying about who is or isn't playing on Sunday.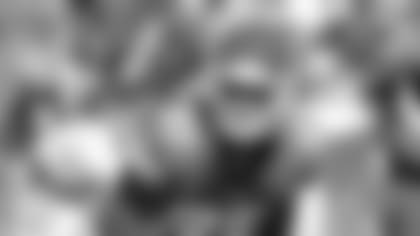 "One thing about this team, we're not sitting around asking, "Who's playing or who's not playing," Smith said.
"We're going out there like it's a normal business week. I know me, personally, I'm not worried if I'm going to play or not; I still have to get my body ready to go out there and perform. We're looking forward to this opportunity against the Chargers, but we're not concerned about who's playing and who isn't."
The Chiefs finished the day with meetings and will close out the practice week on Friday, before traveling to San Diego on Saturday.
For a look at Thursday's injury report, click here.