Just days away from the Sunday showdown against the visiting Cleveland Browns, the Kansas City Chiefs were back at work on Thursday for more meetings, a morning walkthrough, followed by an afternoon practice outdoors, under a sunny sky, with temps in the 50s.
Following the morning walkthrough, Chiefs special teams coordinator Dave Toub met with the media to preview Sunday's game. Among the topics covered was the potent return ability of Browns WR Travis Benjamin.
"Yeah, we looked at it as a team, as a group and he's very impressive," Toub said. "He just keeps getting better and better. Their whole unit is very well coached; Chris Tabor does a great job. They've been killing everybody on special teams. They certainly have our attention."
So far this season, Benjamin has 20 punt returns, with an average of 12.3 yards on each return and one TD. He also has one kick return for 86 yards, this season.
"Yeah, he's very, very good," Toub said. "He gets to the edge, when you don't think he's going to get it. Guys think they have the angle on him, but he can still get there. We definitely have our hands full. We have to be good. We have to have good punts. We have to have a real good net, which is our coverage, make sure everyone stays in the proper position. We have to fly to the ball, otherwise this guy will hurt you."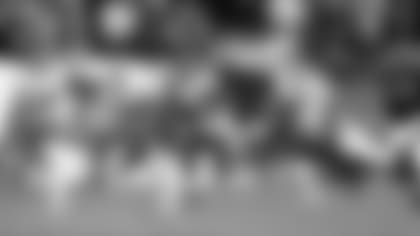 Coach Toub has his own talented return crew, including Chiefs S Quintin Demps, who ranks fourth in the NFL in kickoff return average (33.2 yards per return) this season. Demps described his thought process, when determining if he should return the kick or take a touchback.
"It's kind of a momentum thing," Demps said. "I broke the other one (return against Houston), so I just felt like Superman. I knew I was bringing the next one out, no matter what. It just depends on how the flow of the game is going – if we need a spark – it just depends. I trust my blockers. I would bring it out 10-yards deep if I could. It's just about if I feel like we need a spark or I need to be smart, it's just the flow of the game."
When Chiefs offensive coordinator Doug Pederson stepped to the mic, he was asked about the team's goals for TD percentages, inside the red zone.
"Obviously, when you talk about touchdown efficiency, red zone efficiency, you'd like to be, by the end of the year, up in the upper sixties or seventy percent in touchdowns and field goals percentage," Pederson said. "It really depends on the number of drives that put you in the red zone and every time you get down there, obviously you want to come away with points; we'd love for a touchdown. At the end of the year, you want it to be up in that sixty or seventy percent range; that will give you a good chance of winning more football games."
Pederson continued by sharing ways the team can improve its red zone efficiency.
"We can obviously do better from an execution standpoint," Pederson said. "Also, what you're seeing defensively is you're seeing a little more zero blitz, a little more pressure on the quarterback and then the flip side of that is defenses are playing much more of a rush three, drop eight and good defense on the goal line and technically have them on the part of the end zone. So, bottom line, it boils down to our execution and that's what we're working on."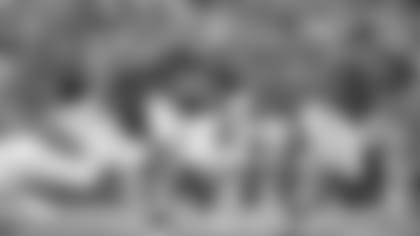 Beginning in training camp, coach Pederson emphasized the huge role the Chiefs offensive line will play in the overall success of the team. One of the OL's key members, Jeff Allen assessed the progress the guys up-front have made in 2013.
"We've progressed each week," Allen said. "Coming into the season, we were a young unit, so each game was an experience for us. We're gaining that experience and that confidence week in and week out. We're getting better and that's all we can ask for."
Chiefs defensive coordinator Bob Sutton also stepped in front of the cameras Thursday, answering a wide variety of questions, including the task of preparing for another backup QB, facing Browns QB Jason Campbell on Sunday.
"I guess there's good and bad in it," Sutton said. "On these days, it feels like you're behind, because (it's not) as much information as you'd like. The system that they're running doesn't change dramatically, it gets tilted a little bit on certain plays that this quarterback does better than the other quarterback. We don't know what those are, so we just have to play it by ear and see what's going to happen and unfold on game day."
Coach Sutton was asked if his team's routine is the same as last week, when it prepared for Texans backup QB Case Keenum.
"The players have played against him, so they know Jason (Campbell), coach Sutton said. "They have been on the field with him; they know how fast the ball comes out and the velocity of the ball. Last week, hardly anybody had seen Keenum before, so they were looking at film, like us, for the very first time. Until you get used to a guy like that and how he releases the ball and what he can do, it makes it a little more challenging. Our guys have played against him, most of our coaches have coached against him. Our reference point is a lot better and a lot easier in that regard."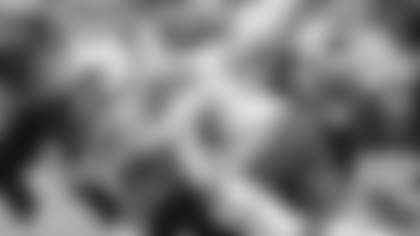 One of coach Sutton's players, Chiefs DT Dontari Poe, who has 25 tackles and 4.5 sacks this season, offered the best perspective, when asked about preparing again for an opponent's backup QB.
"An NFL quarterback is an NFL quarterback," Poe said. "As you saw last week, it was a guy who had never played, came in and did pretty well. It really doesn't matter who it is, we just have to be ready to play."
The Chiefs will continue getting ready on Friday, when they return to One Arrowhead Drive for more meetings and their final weekday practice, before Sunday's game.
Thursday's Injury Report: Click here.