Modesty aside, Tony Gonzalez knew he was good. He had to know.
I was the team's PR director, throughout all of Gonzalez' career in Kansas City, and one day, as we were walking together to a team practice, he asked me if I believed tight ends would ever get their just deserves in the Hall of Fame. This was late in his career in Kansas City and he had rightly observed that the Hall is particularly picky, when it comes to selecting tight ends for induction, given there are only eight currently enshrined.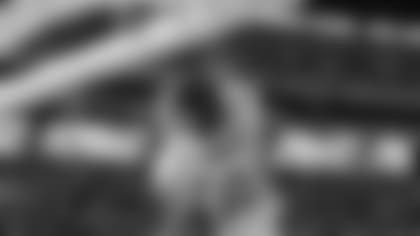 Gonzalez was not being conceited that day, but he must have been looking ahead. His reputation was pretty well cemented by this time, but he was a driven man, not in the way one might think as driven for notoriety. He was a tight end, after all, not a quarterback or running back or some sack-master – positions that draw the most public adoration. And, he was playing football. It's difficult for us to look at playing football as a profession in a way that we look at our own work. But, that's the way Gonzalez approached it, at least to me. Playing football was his job.
Tony Gonzalez was a professional - on cold December days, when the team was mired in a losing season, practicing in fading light and in days, where the Chiefs were the talk of the town and on the way to the playoffs; there was no difference. He wanted nothing but to be the best on merit and that's why he drove himself so hard at practice, after practice and during the offseason. He lived preparation every day in what he ate, what he read to motivate himself and how he came to understand the position. If you're motivated, you stay late at work to get better at your job, and so, Gonzalez did at his job.
Even as the tight end position moved from that of a blocker/receiver to receiver first and foremost, lining up in spread formations and nowhere near the tackle, Gonzalez continued to work hard on his blocking and saw it as part of the responsibility of playing the position. While some claim that there are other basketball players, who set the standard for tight end receivers, I believe it was Gonzalez who championed the idea that large, rangy forward-type basketball players might be good tight ends.
In effect, he showed the way and although basketball was never his first sport, he played it at the University of California and was a solid performer there and tooled around in some NBA summer leagues, without embarrassing himself. He belonged there, because he had natural talent, for sure, but also because he would never embarrass himself and would work at it.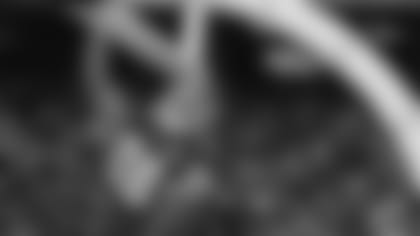 All this helped him perfect his receiving skills and he was quick to exhibit his way of catching the football as a basketball player looks for a rebound, turning his back in mid-air and grasping the ball. Body catches or over-the-shoulder snatches were never for Gonzalez. Watch him, and then others, with a basketball pedigree and you'll recall, he was among the first, if not the first.
Tight end, on only rare occasions, has been considered a role for pretty boys. (Think of Mike Ditka, for example, who would look in disgust at such a suggestion.) Kellen Winslow made it so, and Gonzalez took it a step further.
Featuring Latin looks and an engaging personality, he put tight end on a par with the more-celebrated wide receiver position, but without any of the nauseating swagger you sometimes see from less talented pass catchers. Other than the dunk over the cross-bar, which he perfected, if didn't create, there was no grandstanding, after a catch. It was back to the huddle and back to business.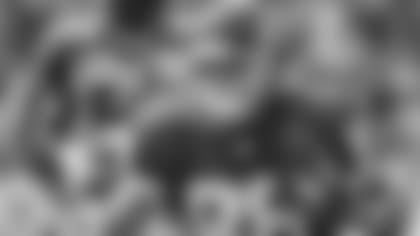 Gonzalez enjoyed an injury-free career, which no doubt helped his numbers. He was aided further by coming to a club that at first, featured a West Coast offense, where he could learn from veteran Ted Popson, who had been taught it from the master, Bill Walsh, while he played at the San Francisco 49ers, during their glory years. Upon Dick Vermeil's arrival, the ball was thrown around even more and Gonzalez and Trent Green – perhaps the second best quarterback to ever play for the Chiefs – had an obvious relationship on the field that brought success to them and the teams they played on.
There has been talk in some circles that tight end should be thrown in the mix with the wide receiver position, when it comes to assessing Pro Football Hall of Fame status; that's how much the position has changed in the modern era, largely due to the exploding reception numbers.
But, until that time, the position is still recognized as its own and while it is, or really, even if it isn't, Tony Gonzalez stands as one of the greatest – if not the greatest – of the modern era to play it, even without the Super Bowl ring that he never got to wear.