Pro football was built on attractive but generally unapproachable sports idols. Sammy Baugh and Red Grange are classic examples, but as the game received greater recognition largely due to increased coverage by the prevailing media of the day, the stars who embodied the archetype included the more approachable Art Donovan, Bobby Layne, and future TV star Frank Gifford.
As the black and white 1950s gave way to the more colorful '60s and 70's, and eventually the '80s with the rise of television, a new crew of stars began to show up everywhere one looked in the sports landscape, and a more interested public was engaged to look, and look some more.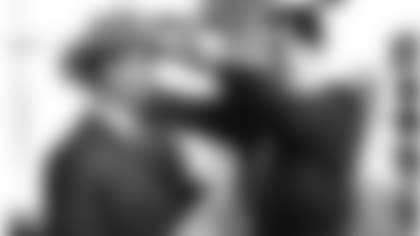 Numerous creative endeavors – TV reality series', blogs, in-depth newspaper features, television exposes – have grown and attempted since earlier times to convey more of the lives of our sports' figures. Idolatry mixed with embarrassing revelation.
But I will have none of it.
Don't get me wrong. I like television for the games, for the drama happening on the field of play. In my sports heroes, however, give me some mystery.
As a boy growing up who liked sports, as most boys do, I never hankered to know them to the extent kids – and adults, too – want to know everything there is to know about their particular favorites today. I didn't want to know them warts and all, as they say. So much of who they were lived in my imagination. If I had the rare opportunity to meet any of my favorites as a boy, I would have approached them sheepishly, likely asked nothing of consequence, but gone away and over time composed a wild fictional account of who they exactly were. In short, they would have become what I wanted them to be. If I found one worthy of being placed on a pedestal it was one of my own making and not someone else's.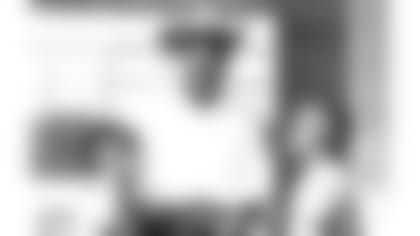 So much of sport today operates in an atmosphere of revelation: bad more than good. More media access and reality shows, which are the antithesis of reality, have contributed to that mood.
There was a time before the culture of celebrity took hold that a professional sports star wasn't that much different than you or me. You could bump into him at any time. He lived in a neighborhood just like the majority of Kansas Citians. He held down another job beyond the one he occupied on Sundays. He put down roots, stuck around town after the season was over, didn't hightail it to warmer climates like Florida or California. The Kansas City area was where he called home. Today, many of the Dallas Texans players who made the trip north to Kansas City in 1963 still live here.
Walt Corey, who played for the Texans as early as 1960, and Fred Arbanas, who came on board in 1961, bought homes in Kansas City and never left. Corey coached in the league for a while and settled in Raytown, while Arbanas joined the Dawson and Tyrer families in Red Bridge. They may have moved through the years, but they never left the metro area. (These were the days when the idea of Kansas City halted at Metcalf, not halfway to Topeka.)
Arbanas and teammate Al Reynolds had a ranch they called The Ponderosa, a name taken from a popular television series at the time, "Bonanza." Reynolds tended to ranch duties while Arbanas did promotion work for Coca-Cola.
By 1965, at least 16 Chiefs players and their families had made Kansas City their permanent home to include: Jerry Mays, Len Dawson, Curtis McClinton, Jim Tyrer, Buck Buchanan, Bobby Bell, Al Reynolds, Fred Arbanas, and Ed Lothamer, just to name a few. Even with the passing of some of these men, their family members have stayed on.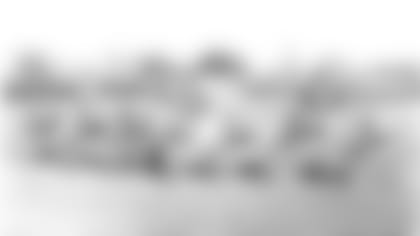 Over time people my age began to put away childish fantasies; we didn't seek to bother our next-door neighbor if he happened to play for the Chiefs, that is, beyond an occasional hello across the driveway, or maybe an exchange of pleasantries at a neighborhood picnic on the fourth of July.
Shopworn bromides like, "he's just a regular guy" should have covered it when anyone asked about him and held more than a grain of truth. We surely didn't rush up to him on every occasion and pepper him with questions if so-and-so was as tough as he seemed when the Chiefs played the Raiders, or could he autograph this Chiefs lampshade from our rec room. We knew that he was our neighbor and if he seemed like a nice fellow, well, that was enough. I mean, his house wasn't any larger than ours.
The earliest allure of sport's figures was forged in mystery more than revelation. Whatever we thought of players, we left to our imagination and not to a tweet.