Peyton Manning recently added another victory over the Chiefs to reach a string of seven-straight wins, dating back to 2006.
On only one occasion, since 1999, when he first entered the NFL and faced Kansas City, was he done in – and on another, almost so – and both followed a common sequence that can be examined.
The year was 2004 and I was standing in the Arrowhead Stadium press box. The Chiefs were in a tight game with the Indianapolis Colts and Manning was weaving his magic, once again. ESPN's Ron Jaworski was standing next to me and as everyone around us marveled at Manning's brilliance, "Jaws" turned and whispered to me, "What about the game your quarterback is having? That's why you're in this game."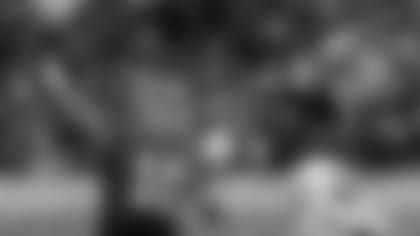 The quarterback was Trent Green and what a game he was having. In the first half alone, he had thrown for 235 yards and two touchdowns and had only missed on three passes. He was, of course, benefiting from a great running attack, behind one of the league's best and most experienced offensive lines and, perhaps, the NFL's best back, Priest Holmes. But, it was Green, who was setting the pace, matching Manning stroke for stroke, to use a tennis metaphor. The Chiefs would win, 45-35, and it was the only time doing so in the 12 games they have competed against him.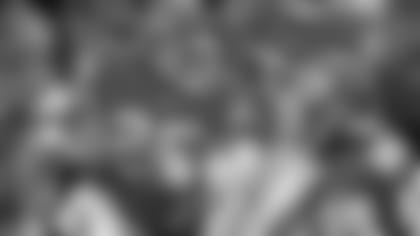 Make no mistake: Manning was a special player that day as he was most days, but so was Trent Green, particularly this day, as he finished with 389 passing yards, three touchdowns and a passer rating of 143.8, besting Manning's 122.5. But even with everything working for Green and his offense, it would take a Greg Wesley interception in the end zone to foil an Indy comeback. The Colts, despite a Chiefs offense that would generate more than 500 yards, were never out of it, even after falling behind 31-14 at the half and even with Kansas City holding onto the ball for more than 12 minutes in the third quarter. The Kansas City Star reported "the Chiefs needed almost every yard and point to hold off the Colts."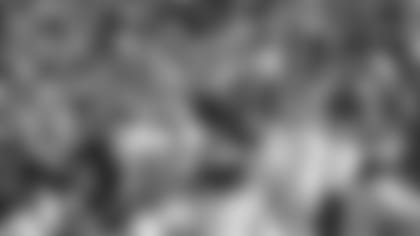 That game serves as a precursor for the two losses Manning has suffered this year, when quarterbacks Tom Brady and Andrew Luck and their offenses went toe-to-toe with Denver and prevailed. As was the case with Green, Luck was hot from the start and threw for three touchdowns, connecting on 21 of 38 passes. The Colts, like KC, had a comfortable lead at halftime, 26-14, and led 33-14 in the third quarter, before Manning rallied his troops once again. Like Kansas City, Indy held the time of possession edge, but the win was always in doubt.
Brady's performance was a bit different, but then again, he carries the mantle of greatness that Manning shares and that Luck perhaps will reach. Down 24-0 at the half, Brady led his team back, throwing for 344 yards and three TD's on 50 passes. While Manning never reached those numbers on this occasion – he didn't have to, given his team's 24-0 lead in the first half alone – time of possession was fairly even.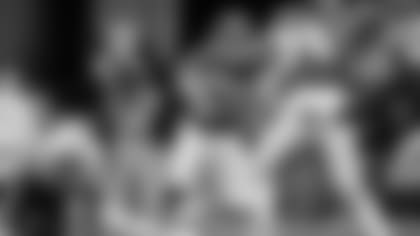 The idea that defense or defensive pressure will somehow defeat Manning appears to be more a hope than a plan, just as it was back in 1994. Make no mistake – and many do -- few teams pressure Manning or upset him. He has seven games this season, where he has suffered one sack or less. He gets the ball out of his hand as quickly as anyone who has ever played the position and it has been clocked at 1.8 or 1.9 seconds. As former Chiefs player and one of the NFL's best sack artists, Jared Allen, has famously said: "Not only are you rushing a tackle, you're rushing against him."  (Kansas City Star)
Even in 2007, when he suffered the loss of key offensive linemen and wide receivers, over a three-game span (two of those games against defenses ranked in the Top 10 in sacks), he was brought down only eight times in 128 dropbacks. And even in the face of pressure and his team trailing, he is always dangerous and his team is never out of contention.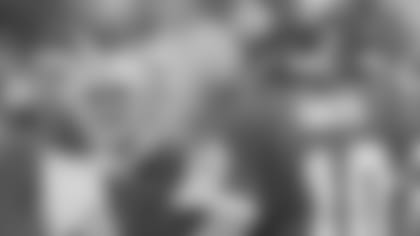 October 31, 2004 was a special day for the Chiefs offense, even head coach Dick Vermeil, who had helped create one of the greatest offenses in NFL history in St. Louis, recognized that in his postgame remarks. "I've never been involved in 500 yards of offense," he admitted. (Kansas City Star)
Anything less would have resulted with a loss. The offense had to control the ball and Green had to have one of his best days behind center; that's the way it is, when you face special quarterbacks, which Manning surely is. So much of it comes down to your offense versus his; have yours be special that afternoon and hope for the best.