That appears to be the question some people have been asking, when it comes to the number of carries running back Jamaal Charles has taken throughout this season.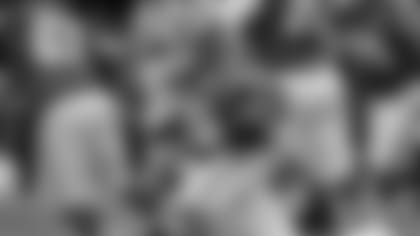 This overwrought concern flies in the face of an equally-overwrought argument many of the same people were making 10 years ago in criticism of the running-back-committee tactic the Chiefs were employing. The critics would tell anyone who cared to listen then that the only way to success was to feature one back and one back alone, forget the number of times he had to carry the ball.
These were the days of Priest Holmes and Larry Johnson and, before that, any number of multi-headed attacks to include Marcus Allen, Greg Hill, Harvey Williams, Kimble Anders, Bam Morris, Donnell Bennett, Rashaan Shehee, Barry Word and Christian Okoye.
Running-back-by-Committee All the Rage
In 2005, the one-back promoters were at full voice, but many NFL teams were not responding. At the time, the Chiefs featured Holmes and had former number-one pick Johnson as well. One was a popular, beloved figure, the other not so. I'll let the reader determine the order.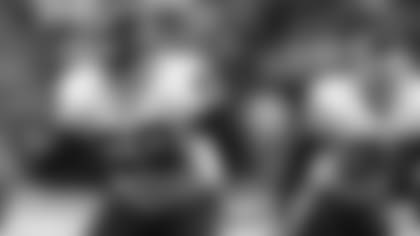 Holmes was coming off an injury that had sidelined him and Johnson had taken his place with surprising results to the extent that, as much as the fan base loved Holmes, it understood that Johnson could no longer simply take a place on the sideline and be silent, something he was never inclined to do by his nature.
Head coach Dick Vermeil quickly surmised that he could not let Johnson languor on the bench and made clear, as early as training camp, that Holmes would start games, but as soon as the third series of plays in a game, Johnson would enter. The declaration quickly proved dividends in the season-opener against the Jets, where both players had successful roles in a runaway victory.
The dual use of Holmes and Johnson was done from necessity and talent, so claimed the Chiefs at the time. Utilizing both backs would allow the Chiefs to "pound it inside and pound it outside" making "the task for the defense much tougher" and giving the team a decided-tactical advantage (Sam Farmer, Los Angeles Times, 11/4/2005, John Dubow, Associated Press, 9/14/2005).
Moreover, it would take the pressure off Holmes and "ease the wear and tear" on his body, or so the team's argument seemed to imply (Scott Dochterman, St. Joseph's News Press, 10/30/2005).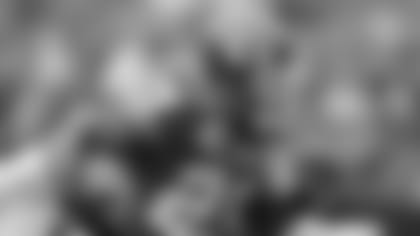 Suddenly, running-back-by-committee was the all the rage with people who had once dismissed the idea. Moreover, it was being used everywhere in the league, should opponents care to look.*
The one-time debate suddenly took a turn when Holmes, suffering from repeated injuries, retired and Johnson assumed the entire workload. Just how much of a load should a franchise running back carry, one time proponents of one-back-only now asked, a question that we find repeated today in respect to Charles and his carries.
Johnson's numbers rose and in 2006, he would make 416 rushing attempts and have 11 100-yard games that year, on top of the 10 he had the previous season. He could count two 200-yard games in 2005 and 2006. All included, he would make 1,379 rushes between 2003 and 2009 and set the club mark for most in a career and a season.
Johnson's career was over after 2008 and he was gone from the team by the following year, but hung around in bit roles with three other teams; he was 30 years of age.
Charles, by comparison, is nowhere near Johnson's rushing totals, but is a far more prolific receiver and open-field runner, more in the style of a Holmes. He is 27-years old.
To have had two running backs the quality of Holmes and Johnson was a coaching luxury. It still is, as it would be in any of the quality skill positions on a football team. One may argue that utilizing Johnson sooner would have produced rewards but to do so would have taken away from Holmes and the success and notoriety his NFL-setting marks brought to the Chiefs.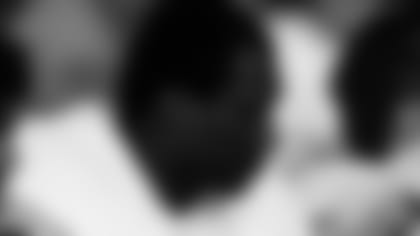 Moreover, the use the franchise took of Johnson, when he assumed the role of workhorse, after Holmes was injured and then retired quickly, made up for whatever he may have lost in his career, taking a backseat to his teammate. Looking back on it now, both players saw plenty of action and the teams they played on were better for it.
In any case, it was all over for both of them as they reached 30 years of age, which should properly be the focus of anyone who wants to engage in this debate.
Running backs are meant to be used, not coddled, and that is why by the age of 30, the end is near. History of the position tells us that. The idea that you can extend the career of a running back by managing his carries has no basis in fact.
Mike Pruitt, who was drafted by the Cleveland Browns and finished his career with the Chiefs, never rushed for more than 600 yards, during his first three seasons and totaled just over 200 carries in the process.  At 25 years of age, he rushed for over 1,000 yards and did so four out of the next five years. His, like most backs, was a five-year window and, as was the case with Johnson, years later, he had low mileage to boot, having carried the ball only 234 times in his first three seasons.
The final four seasons of his career, he rushed for a total – that's a total – of 1,344 yards with three teams. He was a young 25, when he broke out and at the age of 29, he was done.
In the entire history of the NFL, there have only been 40 1,000-yard seasons by a running back, over 30 years of age, and 22 of those came from players exactly 30-years old.
*Teams utilizing two backs during that period included Atlanta (TJ Duckett and Warrick Dunn), Baltimore (Jamaal Lewis and Chester Taylor), Carolina (Stephen Davis and DeShaun Foster), Cincinnati (Rudi Johnson and Chris Perry), Denver (Michael Anderson and Tatum Bell), Miami (Ricky Williams and Ronnie Brown) and Pittsburgh (Jerome Bettis and Willie Parker).