Nicknames for athletes have been around as long as the games have been played, but so many of the ones we hear today come from media personalities like Chris Berman, who routinely looks for pithy monikers for players as he reviews footage on ESPN's "SportsCenter."
But the nicknames that have legs are those fashioned by teammates. In most cases, they fit the culture of their time and, therefore, can seem a bit out of date today. But, for ole time sake, let's look back to some early Dallas Texans nicknames, keeping in mind we might have to refer to Wikipedia to get the connection.
E.J. Holub ("Jack-o-lantern"). Once known as the "Beast", coming out of college, this legendary collegiate star from the great state of Texas got the name from his grin, when several of his false teeth are removed.
Ray Collins ("Mother") At 32-years old, in 1961, he was the oldest man on the Texans.
David Webster ("Canhead") had a well-shaven head.
Al Reynolds ("Gabby") Just the opposite of what one would think, Reynolds was known for saying very little.
Mel Branch ("Silent") Named so for obvious reasons.
Paul Rochester ("Cuddles") At 250-pounds (large for that era), he was said to have cherubic features.
Jerry Cornelison ("Rooster", "Chicken Hawk", "Senator Claghorn").  Cornelison was known for his impressive nose.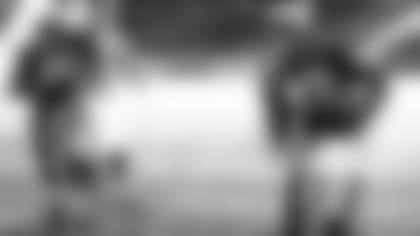 Johnny Robinson - pictured above - ("Cannon, Jr.)  This likely because Robinson was a teammate of Heisman Trophy winner Bill Cannon at LSU.
Charley Diamond ("Indian Chief") He looked the part of an Indian or, to some teammates, Greek, it was said.
Sid Fournet ("Round Man") Do we need an explanation here?
Randy Duncan ("The Gypsy") Known so for his dark and piercing eyes.
Marvin Terrell ("Mr. Clean") bore a strong resemblance to the cartoon character appearing in TV ads.
Ted Greene ("Alley Oop") reminded teammates of the early comic strip character.
Sherrill Headrick ("Psycho") Known for his wild and abandon style of play, Headrick carried this nickname all through his pro career.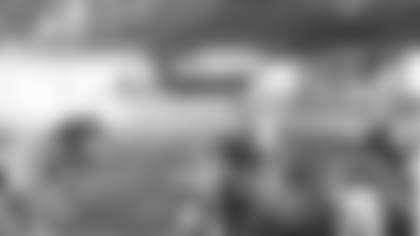 Jack Spikes - pictured above - ("Nails")
Tony Romeo ("Juliet")  Anyone could see that coming.
Frank Jackson ("Deacon" "Preacher") was a Methodist minister.
Cotton Davidson "(Legs, "Road-Runner") Davidson, the first franchise starting quarterback was known to have big legs.