On Friday, Ticketmaster announced a five-year extension with the Kansas City Chiefs to continue to provide fans with the most innovative and reliable ticketing experience in the industry.
Since 1989, the Chiefs have partnered with the market leader in live event ticketing, Ticketmaster, to provide the safest and most secure platform for fans looking to attend events at Arrowhead Stadium.
"Whether it's cheering on the Chiefs or seeing their favorite artists play live, we're providing fans with the easiest, most-enjoyable live event experiences possible," Greg Economou, Chief Commercial Officer and Head of Sports for Ticketmaster, North America, explained. "By utilizing top of the line technology, Ticketmaster's extended deal with the Chiefs and Arrowhead Events will benefit fans by creating a personalized experience and preventing the spread of fake tickets and will provide the club with increased insights into the ticketing lifecycle and fan preferences."
Fans will continue to experience the most advanced ticketing experience possible—from their account management, to ticket buying, transferring, resale, and venue entry.
In 2017, more than 800,000 tickets and parking passes at Arrowhead were transferred digitally among fans, a number that was at just 40,000 in 2011, demonstrating the significant growth in our fans' desire to manage their tickets via their mobile devices.
"Our priority when it comes to ticketing at Arrowhead is to make sure that fans have a seamless experience from start to finish," Chiefs' Vice President of Ticketing, Tyler Kirby, said. "We want them to have all of the conveniences of digital ticketing to better protect them from fraud while making ticket management easier than ever. We're seeing fans transferring their tickets digitally in record numbers, sometimes minutes before the game, which is also reflective of the larger trend in ticketing everywhere.
"It's especially important for the Chiefs that we take measures to protect and support those transactions."
While Season Ticket Members will still have their exclusive Season Ticket Member card for entry, all other stadium entry will be mobile-only.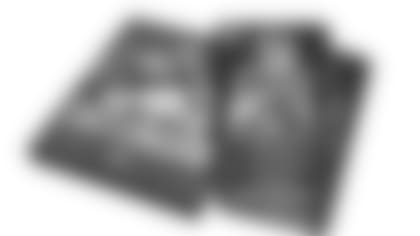 Kirby also noted that since first implementing mobile ticket entry in 2015, the usage by fans has doubled every year.
"In the first two years, we really didn't push any mobile ticket entry as we were testing out some of the logistics," he explained. "However, as the numbers of mobile tickets started to jump significantly, we made many upgrades in our systems and processes to adapt. In 2017, we took more initiative to proactively drive mobile entry and push the envelope in the number of mobile tickets coming in.
"The results were significant in that, for our playoff game, we had close to half of our fans coming in via their mobile devices. The feedback from those guests' experiences has been very positive."
The Chiefs have moved to mobile-only as the method of entry for most of their non-game events as well.
"Our Taylor Swift and Ed Sheeran concerts this year will both be 100 percent mobile entry," Kirby said. "We also utilize mobile-only for many of our other fan events, allowing us to protect the integrity of the ticket to those that are the intended guests to that respective event."
So, what does the future hold?
In 2018, the Chiefs will test Ticketmaster's Presence software that incorporates NFC (Near Field Communication) technology, allowing fans the ability to tap and go using their mobile devices for even easier venue entry.
The next step is for Season Ticket Member cards and mobile devices to not contain barcodes for entry as early as 2019.  While the functionality would be the same for the primary ticketholder and/or the end user, this would make game day more efficient for fans and staff.
"Ultimately, we have to adapt to what consumers are needing in a ticketing experience while doing everything possible to protect their tickets throughout that process," Kirby noted. "It's important to make sure our fans feel confident that they can purchase tickets easily and confidently from official sources, like our partners at Ticketmaster, for the peace of mind that comes with knowing you'll have no issues getting in at the stadium gate.
"And that, likewise, they have so many great ticket management options, within seconds, to transfer or sell their tickets safely if they cannot attend an event."