The thrill of a football game is unmatched.
There's a certain energy that exists within every play, and it's up to a select few to translate the action across the radio waves.
Oscar Monterroso and Tico Sports are doing just that - literally.
They're bringing football to life in Spanish.
"We want people to feel like they're there with us," Monterroso said. "You're going to be on the edge of your seat listening as if you were in the stadium. Even if you don't speak Spanish, you're going to have fun."
Tico Sports, Monterroso's company, began providing Spanish broadcasts for the Kansas City Chiefs in a limited capacity in 2011 before taking on the entire operation themselves last season on 1160 AM and the Chiefs Mobile App.
It's a crucial endeavor as football seeks to court a new generation of fans, and it's working.
"They're engaging on social media, they're going to games and they're watching with their friends," Monterroso said. "They're buying jerseys and they want to be a part of it.
"We're like any other fan - we just speak Spanish."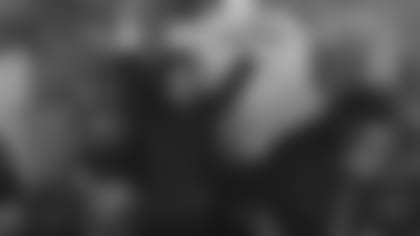 Monterroso's journey to Arrowhead Stadium was an unconventional one, beginning in Costa Rica and cycling through a variety of jobs before leading him to a microphone in the broadcast booth.
It's his path that's made him who he is, and why he's the ideal steward to bring the Chiefs to the Latin community.
And it all started with a phone call.
"I got a call asking if I knew anybody that had any experience with broadcasting," Monterroso recalled. "I recommended a couple of friends, but they said they needed somebody local and asked if I could do it. I had done a little bit of sports anchoring, but it's like if you see the opportunity, you see the bull coming and you grab it by the horns."
At the time, Monterroso didn't know the first thing about football. He was a soccer fan that didn't understand why a game played with the hands wasn't named as such.
"I started looking through NFL Films and found a Chiefs' game," Monterroso said. "I played it, took a few notes and then played it again while recording my voice. I cut it into a two-minute clip and I sent it back. Then I just waited to see what happened next."
Monterroso dove into any book he could find, including *Football for Dummies, *trying to learn the game.
He was hired a few days later, and for the first time in franchise history, the Chiefs began broadcasting entire games in Spanish.
"Before that, they were just doing mini reads on the radio about the score or something and then it would go back to programming," Monterroso said. "When they decided to have a play-by-play and a color commentator for the whole season, that's when they contacted me."
Monterroso joined Kike Morales, who handled play-by-play duties, in 2011 for the broadcast's inaugural season.
It was an exciting step forward in an effort to bring Kansas City's Hispanic population Chiefs football, but it had humble beginnings.
"It was just me and Kike - we didn't have a sideline reporter or anything," Monterroso recalled. "It was just audio boards and more audio boards. They were kind of old, but they did the job until a point. That's where we did it."
The duo built a rapport and continued to learn the game before deciding it was time to purchase the broadcast rights last season with the goal of improving their product.
"We knew at that point that if we wanted to deliver quality, we were going to need more people," Monterroso said. "We got a field reporter, Leo Prieto, and hired a guy to handle stats. We also bought headphones, because before we just had microphones and couldn't do some things because of background noise."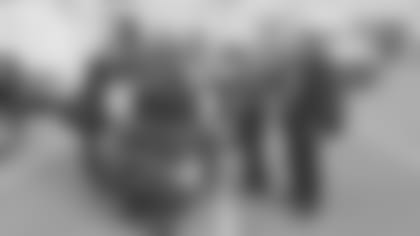 That leap in quality was joined by a presence on the web, where Tico Sports could reach far beyond its airwaves.
"We'll Facebook Live before and after the games and stuff like that, so we can reach them that way," Monterroso explained. "We get feedback from Costa Rica, because I connected with my friends there, and they're following and liking. We have people from Mexico as well and they're following and liking."
The broadcast's unique flair is what sets it apart and draws in its audience.
"You put more sauce on your tacos in Spanish," Monterroso explained. "We put a lot of flavor into it, we get excited, we bring the same emotion, we bring the same feelings and the same energy as when we were watching soccer growing up."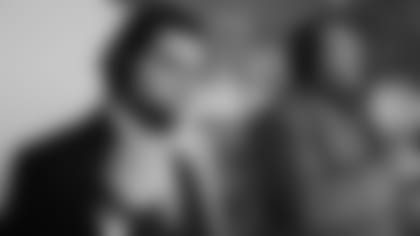 Monterroso is now providing Kansas City with that flavor each and every Sunday on 1160 AM in Kansas City, 99.7 in Wichita and on the Chiefs Mobile App, prompting reflection to when he once maintained five jobs all at once while working his way through school.
"I started from the very bottom…it really is the American Dream," Monterroso said. "When you get to this country, you learn that in order to reach your goals, you have to get through a lot of obstacles - personal obstacles, cultural obstacles and language barrier obstacles - and now this is just something that I'm really enjoying.
"It was a process, but I think with everything you do, you always just have to learn as much as you can."
Thanks to Monterroso and Tico Sports, a whole new generation of fans is learning all about the Chiefs.
"I'm living my dream, but at the same time, I'm with a team of people who are living their dream, too," Monterroso said. "It's not just about Tico Sports, it's about the culture, it's about what we've created…that's what drives us."