Less than 65 miles separate Spratt Stadium in St. Joseph, Missouri, home of Kansas City Chiefs training camp on the campus of Missouri Western State University, from Arrowhead Stadium.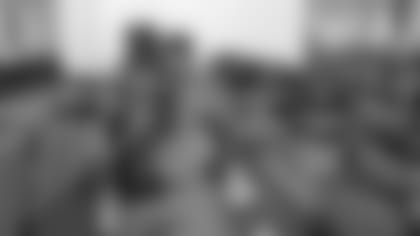 That's music to the ears of Chiefs equipment manager Allen Wright, who has been with the organization for more than 30 years and is only the fourth equipment manager in team history.
Between 1991 and 2009 the Chiefs held training camp in River Falls, Wisconsin, and Wright understands the advantages of now being so close to Kansas City.
"We were in River Falls at a special time in this organization and we were having success under Marty (Schottenheimer), and all those things," Wright said. "We had a tremendous relationship with River Falls, but moving back here as an equipment manager—when we moved to go to River Falls, if you forgot something, you forgot it. You had to take everything."
"We're an hour away," Wright explained. "I can drive back between practices."
But that doesn't mean the preparation for moving the team and its' equipment happens overnight.
"As soon as the season is over then we start preparing for training camp," Wright said.
The times have changed since Wright first began in the equipment room with the Chiefs back in the early 1980s, between the number of players needed to outfit and the amount of equipment that each player now requires.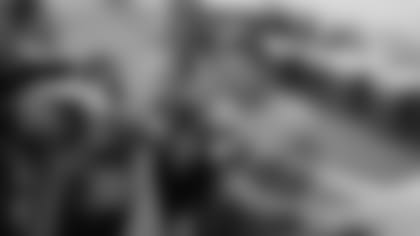 "We take everything that you need as a coach or player from the moment you get to training camp," Wright said. "That's everything from football-related items, cleats, helmets, shoulder pads, knee pads, thigh pads and shoes, to toiletries and towels – we are a one-stop shop. They expect us to have what they need and if they don't, we better find out how to get it in a hurry."
It could be seen as a thankless job to many, but Wright knows Chiefs coach Andy Reid respects and appreciates the time and pride they put into their work.
"He knows the hours and the time commitment we give," Wright said of Reid. "He spreads that around and we appreciate that."
Part of that commitment is Wright personally setting up every locker himself, ensuring players have everything they need and that it's all correct.
"About 20 years ago I decided that I was going to do every locker," Wright said. "I learned and I have a little check sheet and know what each guy likes. Training camp is a grind and we try to make it as normal as possible."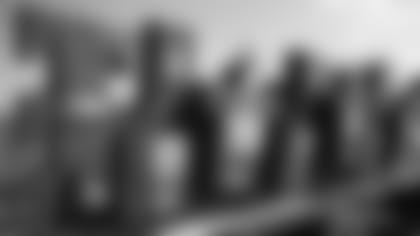 Preparing for my first trip to training camp as the new Chiefs Reporter, I will be making my own check sheet to make sure I have everything I need to update the fans of what's going on every day out at camp.
So while you pack your weekend bag for your trip to St. Joe to check out training camp sometime over the next month, imagine what kind of preparation it would take to pack for more than 110 players and coaches over the course of the entire training camp.
That's what Wright has done and will continue to do for the Chiefs organization.
"You can't do this job without having a lot of pride," Wright said. "You really have to love what you do. It's a small part of something really big and it's extremely fun to be a part of it."
* Training camp will officially kick off on Thursday, July 24 with a 3:30 p.m. practice and conclude with the club's final practice on Aug. 14 at 8:15 a.m. For more details on Training Camp click here.