When staff members asked Season Ticket Member Leigh Ann Friedrich if she was going to be in her seat during the third quarter of the Kansas City Chiefs' matchup with the Denver Broncos in mid-December, she didn't think too much of it.
She certainly didn't think it had anything to do with the Super Bowl sweepstakes she had entered several months earlier through the Chiefs Kingdom Rewards program. In fact, the only logical explanation she could think up was that she was going to be pied in the face by KC Wolf.
"It was a cold day and I just figured they were going to pie me in the face on Arrowvision," Friedrich recalled. "I just figured I'd be a good sport about it."
The third quarter arrived, but there were no pies to be found. Just two enormous pieces of cardboard, and as the staffers flipped them around, curiosity transformed to disbelief.
Friedrich was looking upon two oversized tickets to Super Bowl LIV. She was going to the game.
"They called me out in the aisle, the cameras were all going and me daughter said to me, 'Mom, this is bigger than a pie in the face,'" Friedrich said. "They turned those boards around and I was just totally shocked."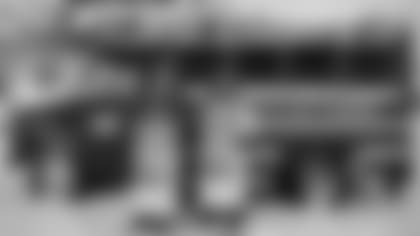 Friedrich entered the sweepstakes through the Chiefs Kingdom Rewards program – which is free for all Season Ticket Members – in the hopes of winning the tickets, but she never imagined that this moment would become a reality.
"I had forgotten about entering the contest, so it all hit me at once when they turned the boards around. I realized that I won the trip," Friedrich said. "I just thought I'd enter my name, but I didn't think I was going to win."
That euphoria intensified even further a little over a month later, when Friedrich was on-hand to watch the Chiefs defeat the Tennessee Titans in the AFC Championship Game. Not only was she headed to the pinnacle of professional sports alongside her husband, but they were now going to witness the Chiefs' first trip to the Super Bowl in a half-century.
"I have to tell you, there were tears shed," Friedrich said. "It was amazing. The game was wild, too, so to be there was special."
The weekend itself included time at the Super Bowl Experience and NFL Honors, where Friedrich met Commissioner Roger Goodell among others. It was the opportunity to create bonds with other fans from around the country, however, that really stuck out for Friedrich.
"Some of the most fun we had was meeting the other Season Ticket Members from different teams. We actually became very close to several of them," Friedrich said. "They were all cheering for the Chiefs, too, which was pretty amazing and a lot of fun."
That support continued into game day, when Friedrich and her husband – along with Season Ticket Members from every other team – had the opportunity to spend time on the field at Hard Rock Stadium prior to kickoff.
"We were down there about two hours," Friedrich recalled. "That was just such an exciting experience to be at the Super Bowl of all places and to be on the field. The team was right there by us, too. It was incredible."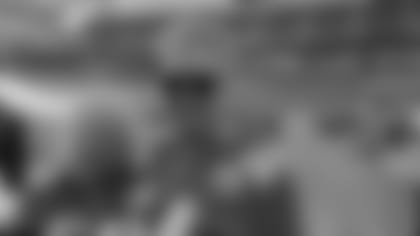 It was the definition of a surreal experience for Friedrich and her husband, who spent their first date together at a Chiefs' game way back in 1973. Now here they were, all these years later, preparing to watch their childhood team in the Super Bowl.
"I still can't believe it," Friedrich said. "We love the Chiefs – we've grown up fans – and going to the Super Bowl was just the ultimate experience."
The weekend culminated in the victory Chiefs Kingdom had been awaiting for 50 years. After entering the sweepstakes on a whim – and briefly expecting a pie in the face – Friedrich's passion for the Chiefs had been repaid with an experience unlike any other.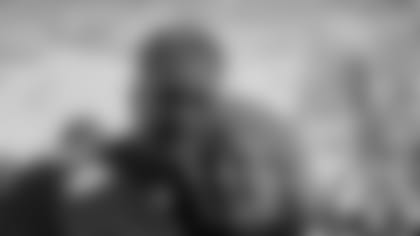 It was simply a dream come true.
"It was truly a once in a lifetime experience," Friedrich said. "I don't think we could ever top it."
To learn more about the Chiefs Kingdom Rewards program, click here.