Overcast skies once again graced the campus of Missouri Western State's campus Thursday morning, offering Chiefs QBs, rookies and injured players ideal conditions to maximize one final day of extra reps before the team's veterans arrive.
Known for giving his veteran players extra rest before the official start of camp, Chiefs head coach Andy Reid did just that, providing Chiefs QBs Alex Smith and Chase Daniel, as well as Chiefs TE Tony Moeaki and WR Donnie Avery the day off.
With no Smith or Daniel taking the first and second sets of reps, Chiefs QBs Tyler Bray and Ricky Stanzi seized every throwing opportunity they were provided. 
"Just try to make every throw," Bray said of Thursday's practice. "Get the game down, get the tempo down and try to just work on everything."
Instead of talking about his publicized arm strength, Bray is more focused on other elements of his game.
"Not really worried about the strength," Bray said. "You don't have to have a rocket arm, you just have to be on time, your footwork needs to be down and you have to know the plays. There were a couple times where my footwork might have been a little off or I made a wrong read with the covers they had but other than that, I just need to work on getting the game speed down."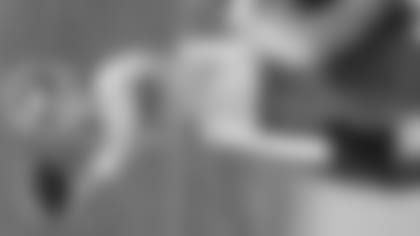 Fellow Chiefs QB Ricky Stanzi also embraced the reps, giving him extra one-on-one time with coach Reid.
"Yeah. I love it," Stanzi said. "It's been fun to learn from him. He has a lot of knowledge on the game and so does the coaching staff. So, it's been great to be able to sit in there in the meetings and learn from him and learn from our quarterback coach and offensive coordinator. The offense is a little bit different than I'm used to, but I understand where they're coming from, big picture. Having minicamp was huge and then coming in early has been nice again as a refresher."
Both QBs threw well, especially from a receiver's perspective.
"Both those guys looked good," Chiefs WR Tyler Shoemaker said. "I think both got a pretty good amount of reps, equal-wise, and both made a bunch of good plays. They were delivering the ball well, on their reads, and getting the receivers the ball and a chance to make plays."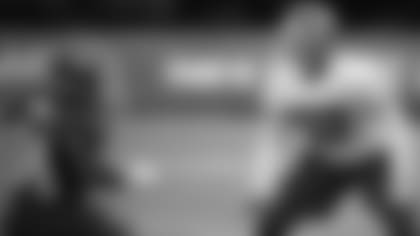 On the defensive side of the ball, Chiefs rookie LB Nico Johnson continues to play well, competing for a starting spot. Despite great pass-protection, including a breakup, Johnson continues to focus on the 'next play'.
"I'm so big on the last play is the last play and I made that play and then have to move on, " Johnson said. "I think I made a couple good plays but still have a lot to work on and that's what I'm going to do. I have that mindset that whether it's going good or bad, there's always room for improvement."
As for his fellow Chiefs rookie LB, Mike Catapano looks strong both on defense and special teams. Much of today's practice saw Catapano, along with Chiefs rookies LB Rob Lohr and DL Brad Madison receiving extensive instruction from Chiefs defensive line coach Tommy Brasher.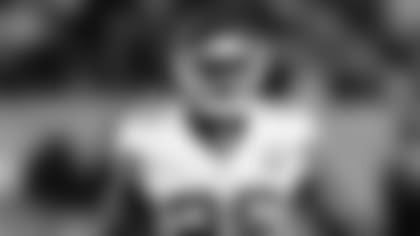 "Well first of all, there's only three of us so, we're getting a lot of attention right now," Catapano said. "We're trying to capitalize on all the direction, coaching we're getting. Really, it's all the little things, like how big you want to take a step, how you're doing this technique, where you want to put your hands on this technique, what kind of pass-rush moves you're going to be throwing and how to execute them. Everything has a proper way to do it and the success of it really comes down to the finite details. Since we're getting all this attention right now, all these reps and all this hands-on coaching, we're getting better at these techniques."
Practice concluded just a few hours before the Chiefs veterans are required to report, bringing the entire Chiefs family together, one day prior to the official start of training camp. Both Catapano and Nico Johnson are ready for the fun to begin.
"That's what your waiting your whole life for," Catapano said. "Waiting for the big boys to show up and to really compete with the best of the best and I can't wait. I'm going to try to take advantage of every opportunity to go out there with my hair on fire and let it all roll."
Johnson echoed the same feelings.
"It's about that time," Johnson said. "Our first preseason game is right around the corner, it's coming up fast. I'm ready for everybody to get here, so we can start gelling and working towards winning a Super Bowl. We're ready to roll and all the rookies are ready for them to get here."
The Chiefs veterans will report by 2 PM CDT today and we'll have reaction from the players throughout the day, as they check into Scanlon Hall, beginning the 2013 journey.
Now is when the real fun begins.