He was comfortable and relaxed as he stood near his locker Wednesday afternoon, but it didn't take long to realize Kansas City Chiefs quarterback Alex Smith has already moved past his performance last week against the New England Patriots.
"I think you play long enough, you realize how quickly things can change," Smith, who was named the AFC's 'Offensive Player of the Week' on Wednesday morning, explained. "One week everybody is raving about you, and then how quickly it can flip if you drink the Kool-Aid.
"I think you have to be careful with that a little bit."
For much of the Chiefs' fan base, there's plenty of Kool-Aid flowing after Smith completed 28 of 35 for 368 yards and four touchdowns—outdueling a future Hall of Famer in the Patriots' Tom Brady.
Granted it's after just one week, but Smith is currently leading the NFL in passing, and it's not necessarily from changing up much.
"I just want Alex to be Alex," Chiefs coach Andy Reid said Wednesday. "That's all. We've added stuff, which we do every year. The more he's been in it, the more input he's had. We feel very comfortable with his suggestions on things. I think that's all part of the relationship and having trust in each other, so there were certain things that he likes, that we know he likes, that we make sure are in there for him."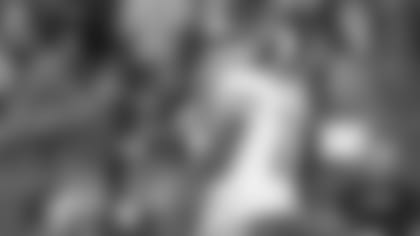 As Smith and company prepare for Sunday's game against the Eagles, there's not a whole lot of looking back.
"I've seen teams where they're playing really good and feeling so good about themselves that they walk into the next week and get smacked in the mouth," Smith laughed.
If anything changed, it's that Smith cracked a smile or two during media availability, but for a quarterback who has gone 42-20 as a starter since 2013, which is surpassed by only Brady (47) and the Seahawks' Russell Wilson (45) in terms of wins, the prominence of a weekly award or the distinction of leading the league in passing isn't all that important.
Perhaps that was the reason for the smile.
"You know if it had been a couple days ago, maybe," Smith said whether he'd take the time to enjoy the award. "You have some time to relax. Certainly, it's nice, but at this point, the preparation has already begun for the Eagles."
Basically, there's no time to enjoy Kool-Aid when the Eagles will be here in a few days, says Smith.
Maybe that's why he has won so many games.