Kansas City Chiefs LB Derrick Johnson had a pleasant flash from the past after Tuesday's minicamp. Following the team's workout, the Pro Bowl linebacker addressed the media as his former Chiefs head coach Dick Vermeil stood off to the side. Johnson was asked of Vermeil, "So, you remember that guy?"
"I can remember it like it was yesterday," Johnson said. "I came in for a visit with Dick Vermeil, he told me, 'Son, we don't think you're going to slide to 15, but if you're there we've got to pick you up. You never you know what goes on in the draft.' And I slid a little bit and 15 came up and I was here with the Chiefs in 2005."
That was the final year of Vermeil's five-year stay as the team's ninth head coach in Chiefs history. In those five seasons, Vermeil produced a 44-36 regular season slate, the third-highest victory total in franchise history, trailing only Pro Football Hall of Fame coach Hank Stram (124) and Marty Schottenheimer (101).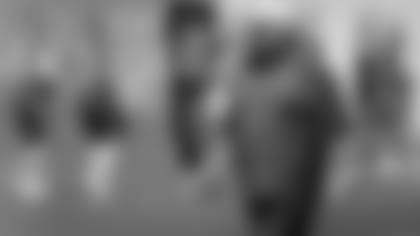 Speaking of Chiefs head coaches, the current man in charge, Andy Reid is one of the main reasons Vermeil was in town.
"Well, Andy's a good friend," Vermeil said Tuesday.
"We developed a good relationship in Philadelphia, through coaching and mutual respect. I admire the guy, I respect him; he's a great football coach. All you have to do is watch this practice today. First, I've seen this practice before in Philadelphia, but a very impressive football practice – very, very impressive. (Chiefs GM) John Dorsey has done a nice job with the talent here now and Andy's having a lot of fun. He's rejuvenated. You can tell. I've been with him through all different moods, over the last few years. You're very, very fortunate to have Andy Reid."
Chiefs head coach Andy Reid enjoyed seeing Vermeil and continuing the open-door policy that both coaches share, regardless of location.
"It's great to see him," coach Reid said. "He lives in Philadelphia, so he had an open door to all of our practices there. I opened the same thing here for him, whenever he's in town."
Since hiring Andy Reid in January, Chiefs chairman and CEO Clark Hunt has been very clear that championships are the goal; Vermeil believes Hunt hired the right coach and staff for the job.
"I do," Vermeil said. "I've said this many times and I really believe it; there's a reason you win. Andy knows all the reasons, the reasons you win, how you win, what you've got to do. And, I think he has a support staff here to help him do it. And there are some good football players here, some real good football players. They'll just make him better."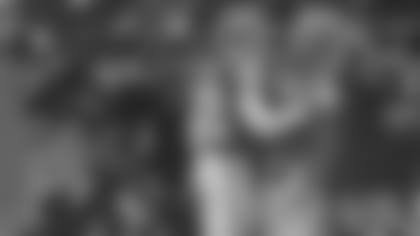 Coach Reid has sought advice from Vermeil over the years and when he was considering moving to the Chiefs Kingdom, he gave Vermeil a ring."
"Oh yeah," Vermeil recalled. "He called me and asked me about Kansas City. I just said 'Go. Just go.' As you all know, Kansas City is a great place to live and a great place to work and coach and there's no better family to work for than the Hunt family, for me."
Now working for the Hunt family is Andy Reid, who has a wealth of knowledge that will benefit the Chiefs for years to come.
"There's no substitute for wisdom," Vermeil acknowledged.
"There won't be anything that happens on game day that he hasn't been exposed to. It's just like a long time ago as a young coach, I hired Sid Gillman. All of the sudden, I got a lot smarter because I had somebody with tons of wisdom and nothing surprised him. You're not going to surprise Andy Reid or his staff. He's seen it, he's done it, he's been there and he's proved he could do it in big games. Granted, they didn't win a Super Bowl, but there are a lot of guys that haven't done that, that doesn't mean you're not a better coach than somebody who's already won one."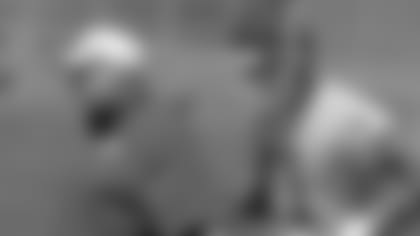 According to Vermeil, Andy Reid's coaching career has been done the right way.
"Yeah, no question," Vermeil said.
"Just look at what he's done in his career, his win-loss records and his percentages of wins and that kind of stuff. He does the right things for the right reasons, the right way, with the right people at the right time. He's got all the rights."
Bringing those rights to Kansas City was more than a welcomed sight and continues to pay off, one fast-paced practice at a time.