While the Kansas City Chiefs technically went back to work on Wednesday, including a morning walkthrough, followed later by a practice at the University of Kansas Hospital Training Complex, this team doesn't see it as work, but instead an opportunity to get better.
Chiefs head coach Andy Reid addressed the media on Wednesday, providing an injury update, thoughts on a tough Houston Texans team and Chiefs LB Tamba Hali, who earned AFC Defensive Player of the Week honors from the NFL.
"Whether it's practice or games, you're going to get one speed and that's full speed on every snap," coach Reid said of Hali. "The thing you know about Tamba, you know what you're going to get every day. Whether he's sick or healthy, you're going to get the same thing every day. He's going to bring it and work his profession. He'll do his best in the building, every day."
The restless effort by Tamba, accompanied by his teammates' help, eventually led to 3.5 sacks in Sunday's win against the Raiders. His 70-career sacks rank fourth in Chiefs history. Addressing the media on Wednesday, Hali spoke about his defensive award.
"We look at it as a team award, that our team is playing very well," Hali said. "Our defense is doing a great job of creating pressure and executing. When one of us stands out, you just give credit back to the team and the defense."
Fellow Pro Bowl LB Justin Houston praised Hali's play and work ethic.
"I try to be like him as much as possible," Houston said of Hali. "He's a great pass rusher and has taught me the things I know. I guess you can say I'm copying him."
On the offensive side of the ball, Chiefs QB Alex Smith spoke Wednesday about the magnitude of each and every game on the team's schedule.
"Right now, you're kind of in the meat of the season," Smith said. "For us, we have to continue to stay shortsighted, not looking down the line, but yeah, the stage is getting bigger. This week, we're not playing at noon; that's one little thing, you're playing at three, so you're getting bumped back. The games get bigger, the stages get bigger; that's what you want, though. That's a great thing."
Smith was also asked about Chiefs TE Anthony Fasano, who continues to work hard to overcome a knee/ankle injury that has kept him out of the lineup since Week 2.
"He's a guy that has played at a really hard level for a long time in this league and with so many reps and the whole offseason kind of invested, it will be good to have him back for sure," Smith said.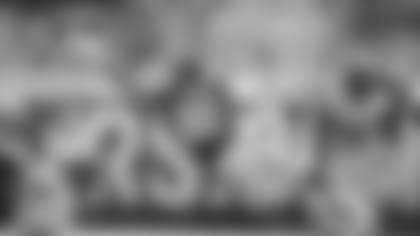 Surrounded by reporters on Wednesday, Fasano was asked if he's 100%.
"I think if you went in the locker room and asked every guy that's been playing if he was 100%, the answer would probably be a no," Fasano said. "It was a frustrating injury that I'm going to have to continue to deal with, but I feel like it's time to try to play with it."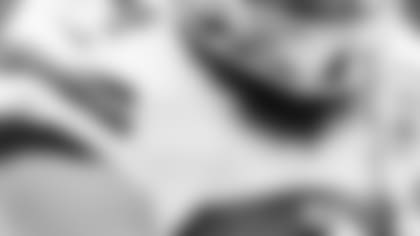 Fasano's teammate and fellow Chiefs TE, Sean McGrath, who has 15 receptions for 180 yards and one TD this season, summarized the team's approach for Week 7.
"All these teams are talented," McGrath said. "I mean, you can't put one in front of the other. We know our challenge this week is the Texans and we have a challenge in front of us. We have to come out and be prepared to execute the game plan on Sunday."
Preparations for Sunday's game will continue tomorrow for the Chiefs, who will have a morning walkthrough, followed by an early afternoon practice.
Also on Thursday, we'll hear from the Chiefs special teams coordinator Dave Toub, offensive coordinator Doug Pederson and defensive coordinator Bob Sutton.
Wednesday Injury Report: Click here.