Kansas City Chiefs head coach Andy Reid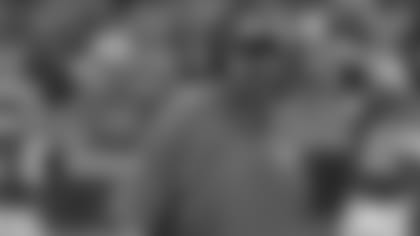 Kansas City Chiefs head coach Andy Reid share his evaluation of the game against the Tennessee Titans after watching the tape.
"All and all, there were some good things there," he said. "We have plenty of things we need to work on. We'll go back to that and we'll do it and then get ourselves ready here with a couple days here to play the Rams."
Reid explained why he and special teams coordinator Dave Toub chose long snapper James Winchester over Andrew East.
"I think both of them are going to snap in this league," he said. "I think they're both really good. What it came to was just the velocity of Winchester. He was just a hair faster. They came out so equal, it was crazy. We would have been happy with either one of them. That's how it worked out."
Reid said that cutting players is "the worst part of his job."
"It's different now too in that you have all these days in the offseason, so you get to know them even more than what it used to be," he said. "I think as we go, a lot of them are going to have opportunities with other teams, whether it's a practice squad or making a team, and that's a positive thing."
Reid said the starters will barely play against the St. Louis Rams.
"If they get any, it probably won't be much."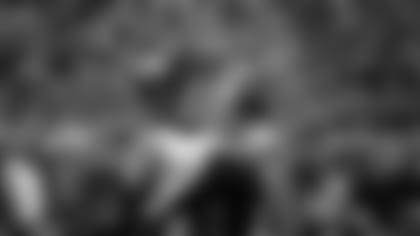 After watching the tape, quarterback Alex Smith thought he played well against the Tennessee Titans.
 "It was good," he said. "It's never as good as you think it is. It's never as bad as you think it is. There's still a lot to improve on. I did some good things I think especially in third down and red zone areas. There are some things to learn from as well. You got to do just as good during the good times, so you kind of build on it."
Smith was happy with the preseason as a whole looking back.
"I feel like we got a lot of work. It was good, these three games," he said. "I feel like we got good looks from different defenses. Going out there, that game experience, that game speed, it is different, so getting ready to ramp up to the regular season. I certainly feel like we're in a good place. I feel like I'm in a good place, so we'll see what happens."
Smith likes the progress of the offensive line to this point.
 "It starts with those guys," he explained. "They do make us go and give us a spark. The good thing is even though we've had some injuries, it creates depth. Now, you've had an opportunity for some guys to step i and play and gain experience. That only adds to the team. You have a bunch of guys now that have had experience playing and playing different positions and that's what you need during the regular season because stuff happens, especially with those guys in the trenches. Guys have to step in and move, so I think it's a good thing to have that kind of depth."
Smith though that Aaron Murray did a great job bouncing back against Tennessee Titans after he threw an interception.
 "You throw that ball and you're sitting back there and you know it before it even happens," he said. "Stuff like that's going to happen and I thought he did a great job of really flushing it and playing his way out of it and coming back and moving onto the next play. All of sudden, you put a few successful plays together. He made a couple plays in that game that I thought were very real, very very good plays, top of the line plays of throws and anticipating things and seeing. I thought to play his way out of that, especially as young guy, it certainly would have been easy to get bogged down by that."