Linebacker Josh Mauga was able to condition this offseason, which he said was "very important" heading into 2015.
"I was plagued by injuries the last couple of years, so this is awesome that I finally get over that hump and start playing," he said.
Mauga looks up to Derrick Johnson, who has been with the Chiefs since 2005.
"It's great to have DJ," he said. "He's like that big brother in the room and to have him out there, he's our leader. A great player who makes plays all over the field, so he brings a lot of energy."
In his second year with the Chiefs, Mauga said he's grown comfortable. "I feel like I got the rust off from last year," he said. "This year, I was able to come in and have a smooth flow in this offseason. Just knowing my assignments and having a feel out there, it's a lot different when you know the playbook. When you get out there and the bullets are flying, it's a lot tougher. The speed of the game added to it, that part of it has helped me out a lot."
Mauga like what he sees in rookies Ramik Wilson and D.J. Alexander.
"They look great," he said. "These guys come in, they work hard every day, [they're] asking a lot of questions, which is great because we don't want them out there not knowing what they're doing. They've been flying around making plays for us."
Offensive lineman Laurent Duvernay-Tardif explained why he thinks the offensive line will be strong this year.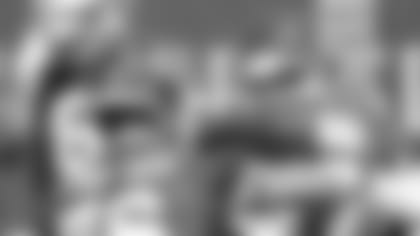 "There's a bunch of new guys and the competition is going to be really high this year. When you have competition, everybody is getting better and everybody's improving, so I'm looking forward to training camp to compete against my teammates and against everybody."
Duvernay-Tardif went into what he believes he's improved upon the most since last season.
"I think my fundamentals, learning against [certain] types of fronts, how to step, how to make the proper adjustment, how to do the proper footwork. I think after watching a lot of film, I've improved a lot on that side."
Duvernay-Tardif said he's already learned a bit from two-time Pro Bowl guard Ben Grubbs.
"He's a great guy," Duvernay-Tardif said of Grubbs. "It's easy to talk to him and it's really helpful for me to go to him and ask him a bunch of little tricks, little details, and he's always willing to share that knowledge, so that's pretty cool."
Duvernay-Tardif has four months of medical school left before he becomes a doctor.
"When you have two passions, you don't count the hours and you just work as hard as you need to," he said. "I love being in medical school, I love being here and playing and the good thing is now, when I'm here, I can focus 100 percent on football and I don't have to care about med school, while, when I was back in college, I had both at the same time."
Rookie wide receiver Chris Conley is considering OTAs a "job interview."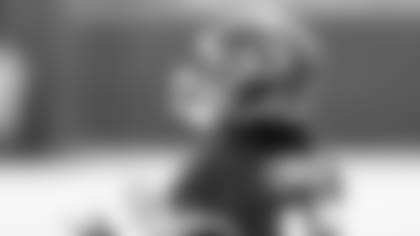 "Every rep is important here," he said. "Every single thing counts. Everything's a job interview. It doesn't matter if it's a run play that's going away from you. What you do on the back side is important. There's a lot of attention to detail here."
Conley likes being able to return kicks at practice. "Returning kicks has been exhilarating," he said. "I didn't get the chance to do that a Georgia, but that's also a huge learning experience and learning curve, but after you catch the ball, it just comes down to being an athlete, so I'm really enjoying it and hoping to get better at that as well."
Conley believes he's a good fit for what the Chiefs do.
"I think that I'm made for an offense like this," he said. "I believe that with the coaching I'm getting from coach Culley, I'm getting better as a player and that's really one of the important things in this offense— you have to be able to do everything as a receiver, so I'm feeling like I'm getting better at that and right now I'm just trying to keep my head down and keep running."
Conley explained what he believes he needs to do as a pro player.
"At this point, [the coaching staff is] telling you what they want. That's why you come here. You're in the National Football League, you do what you're ask to do and if you're not that good at it, you work on it until you're great it. That's really what being a receiver in the league is really about— being well-rounded and being the player who can make all those plays."
A look at OTA's on Wednesday at The University of Kansas Hospital Training Complex.