LB Tamba Hali, RB Jamaal Charles, WR Jeremy Maclin and rookie DBs Marcus Peters and Steve Nelson came to the podium Tuesday.
Chiefs linebacker Tamba Hali said he measures success by how effective he is in beating opposing players one on one.
"I've been watching the film from last year and I beat a bunch of guys," he said. "That's what's more gratifying for me— being able to beat the guy one on one. The sacks are going to come. Last year, looking at it, it didn't fall the way I wanted it to, but I can't really dwell on that."
Hali said that he will look to the previous season at this time in an effort to improve.
"What I do is I look at the year before because that's the last thing I did," he said. "I don't look too far back, but it's always to scout yourself because you can always look better."
Hali discussed the latest in his contact with fellow LB Justin Houston.
"Justin's doing well," Hali said after speaking with Houston just the other day. "He's working out, getting himself in shape, preparing to be here."
Running back Jamaal Charles plans to go back to Texas after mandatory minicamp.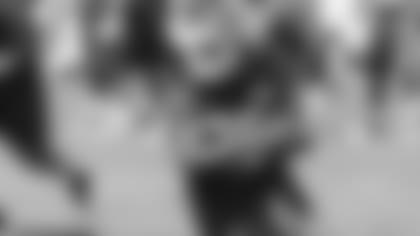 "I'm going to go back to Austin and start working out," he explained. "I'll still work on my speed work and strength work."
Charles said he intends to arrive to Kansas City prior to training camp early this year.
"I'm going to try to come back up here early and work with coach (Barry) Rubin," he said. "Just to get in shape and get back in the groove."
Charles said he's barely been in the training room during Chiefs OTAs.
"I haven't been in the training room this whole OTAs," he said. "The only time I've been in the training room is to clip my nails and clip my toenails. That's the best thing. Normally, I'd be in the training room in past years checking out my knees and checking up on other things, but I haven't been in there but one time."
Wide receiver Jeremy Maclin said he isn't trying to "match" his career year (10 touchdowns, 1,318 yards receiving) from 2014.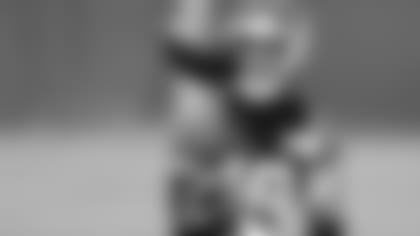 "It's not about matching it," he said. "It's about when your number is called, going out there to make the play, help your team be successful. If I think I'm going to be a big part of this passing game, like it looks, I think the numbers will come, but as far as getting called up and matching production or having a better year than I had last year, that's not what it's about. It's about winning games as a football team."
Maclin said that he already feels comfortable with quarterback Alex Smith.
"I think me and Alex are off to a great start," he said. "It kind of feels like this is not our first rodeo. I think we've hooked up a lot in practice on timing, on plays where he's just kind of throwing the ball and trusting me to make the plays. I think we're going to continue to get better, but I think we're off to a great start."
Maclin said he is playing in the same role DeSean Jackson did in Philadelphia.
"I am playing the position that he played in Philadelphia," he said. "It's just a guy who moves around a lot more, a guy who you can take off the ball, bring in motion, do certain things to free him up and get some space. That's what you do. You take your guys, you use that talent to their advantage, you create mismatches and you say on this particular play, I'm trying to get the guy the ball."
Maclin confirmed that there are no problems with his foot.
"The foot's fine," he explained. "I went through practice and then at practice, I just felt sore a little bit. I had a day off there and felt great the following day, so the foot's fine."
Cornerback Marcus Peters said he really didn't speak to coaches much in his absence.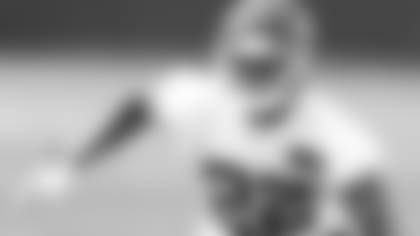 "They (the coaches) were dealing with OTAs and stuff, so it wasn't a lot. I took all the information that I had when I was here and just kept studying."
Peters said he doesn't feel behind the team despite the missed time.
"Not at all," he answered when questioned if that was the case. "I just had to miss a couple of weeks, but I don't feel behind at all."
CB Steve Nelson said that he spent his break from the Chiefs in Phoenix.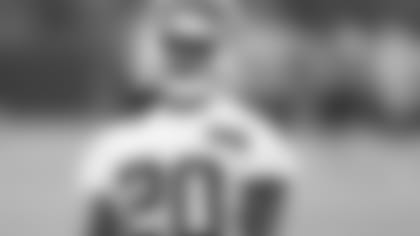 "I spent my break down in Phoenix, Arizona, training at a place a Fischer Institute," he said. "A lot of NFL DBs go out there to train and just be in that environment. I trained out there for my Combine, so I was familiar with it and met a lot of guys out there."
Nelson is eager to see how he fares against the entire Chiefs team. 
"That's a main part of it," he explained. "Just getting all the butterflies out, going against the veteran guys, just seeing where I fit."