Injuries: DL Dontari Poe (back) and WR Albert Wilson (hamstring) did not practice. CB DeVante Bausby left practice early with a shoulder injury. LB Derrick Johnson (knee) left practice early, after positional drills, as planned.
Wide receiver Jason Avant explained that OTAs allow coaches to provide meaning behind the playcalls. "It's a good time with teaching where the coaches can teach you why we do certain things," he said. "Knowing the whys behind it makes you an a lot smarter player and a lot better player."
Despite having previously played under coach Andy Reid, Avant is still adjusting to him.
"When I was in Philly, Andy wasn't calling the plays," he said. "Here [in Kansas City], he does a lot of that, so it's seamless because I know what he expects, but at the same time, you have to get used to what he thinks about routes and it's different from coach (Marty) Mornhinweg. Both of them are great, so you're just learning his philosophy behind things. I can basically tell you what Marty would say, every word, in a meeting, but coach (Reid) I'm still learning."
Avant revealed what he believes makes quarterback Alex Smith unique.
"I'd say timing," he said. "Alex is always trying to get the ball out of his hands quicker, so you have to be on his time. That's one of the biggest things. The timing is a lot different. Every quarterback is different, but Alex is one of those guys that wants it out at a certain time."
Avant further explained what makes Smith so easy to play with.
"One thing that is different for Alex too is that he has a great receiver-quarterback relationship where he gives the receivers a platform to speak to him and tell him what they like and it's a constant dialogue with each other– what guys think."
Running back Knile Davis outlined his goals for this season.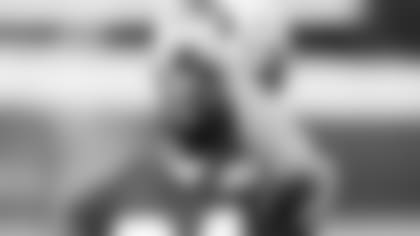 "We have one goal, that's to win a Super Bowl," he said. "For myself, it's just stay healthy and when I get in, take advantage of my opportunities."
Davis said he feels like a veteran more than a rookie.
"I feel like a vet," he explained. "This is going on my third year, so everything's kind of slowing down. I know what to expect, I'm comfortable, I'm having fun and I'm enjoying my NFL career."
Cornerback Phillip Gaines has noticed a "big difference" between last year and this year. 
"Just from pure confidence," Gaines explained. "Last year coming in, seeing all these players you've never seen before, never played before, so you're not playing as fast as you usually do. Now that I got some playing time and saw how things move, I have a lot more confidence that I can play a lot faster."
Gaines stressed how important it is to prove yourself on special teams in OTAs.
"It's huge," he said. "Coming from college, usually the guys aren't on special teams anymore after their freshman year, so you kind of forget about how important it is. Then when you're out there, coach (Dave) Toub does a really good job of getting everybody going and making them realize that it is an important play and one of the biggest plays in my short career so far is special teams and that's what got me going, so it's definitely a big thing."
Gaines said he likes matching up against WR Albert Wilson.
"He's a really hard cover," he said. "He's short, but he's really fast and really explosive. He can get in and out of his breaks really quick, so you have a little bit of everything when you're covering him, so I really like guarding him."