Kansas City Chiefs cornerback Sean Smith addressed what lies ahead now that he's arrived at training camp.
"I don't know if you're ever ready for the grind, but I definitely look forward to it," he said. "This is one of the greatest things about the NFL.
"It's a love-hate thing, but camp is a time for the players to come out, come up here and bond and get to know one another. Just put that hard work in to go out there and be the best because we all know where we want to be at the end of the season."
Smith commented on visiting teammate Eric Berry during his cancer treatments.
"That's my brother, you know what I mean?" he said. "This is somebody I've only known a couple years, but the impact he has had on my life has been ridiculous.
"I definitely look up to him; he's an amazing guy. I could sit here for hours and tell you how great he is as a person. So, whenever I had a chance to go down there and check him out, definitely."
Smith said he has embraced his role as mentor long before this training camp.
"That's been my role since I've been in the NFL with anybody that's younger than me because all it takes is one play for me to be hurt, and then they have to step in anyway," he said. "My job is to make sure everybody around me is better, regardless of first team, second team, a safety, a linebacker.
"If it's anybody that I can help out on the field, I'm going to do it."
Being a 10-year veteran, linebacker Derrick Johnson knows that the tough days at training camp are a part of the long season.
"You've got to accept the grind," he said. "You don't look forward to it, but you've got to accept it. It's one of those things, and everybody knows that coach Andy Reid runs a hard camp.
"We're going to be excited to put the pads on when we do, but about that third or fourth day we're going to be like, 'Man.'"
Johnson shared what it feels like to be back from his season-ending Achilles injury.
"Whenever you can have your health and strength back, your body is your moneymaker," he said. "I missed a lot of football last year, so to actually be back with the guys, even though this training camp is going to suck physically, that's just what it is.
"At the same time, I'm excited. When you get something taken away from you and you can get it back, I'm going to take advantage of it this year."
Johnson, 15 tackles away from the all-time Chiefs franchise record, has made it one of his first goals entering the season.
"We don't want to talk too much about it, but I got a little tackle record that I need to get," he said. "It's one of those things where I'm coming off an injury and everybody wants to see, 'Has he lost his step? Is he back to normal? Is he back to form?'
"I got a lot of stuff to prove, so I can't wait."
Defensive lineman Mike DeVito revealed what he brings to camp to survive the tough weeks ahead.
"I usually bring a Navy Seal book," he joked, "because when you compare what we go through to what those guys go through, and BUD/S (Basic Underwater Demolition/SEAL training), and their training and stuff it makes it seem that much easier."
DeVito shared his message to the younger defensive linemen now that it's certain Dontari Poe will be out for the foreseeable future.
"They are definitely going to have to step up," he said. "You are always looking for reps and it is hard to get reps when everybody is healthy. Now, it gives these younger guys an opportunity to get out there and get some playing experience so they need to embrace it and make the most of it and have fun with it.
"Again, with Poe, knowing how tough it is on the sideline, I need to make sure I am reaching out and talking to him because I know how difficult it is."
DeVito said he's eager to see what Jaye Howard can do.
"I'm excited to watch Jaye go," he said. "He might be the guy I'm really the most looking forward to watching because he is just this incredible athlete—explosive, strong and still young. So I'm excited to watch him get out there and get going."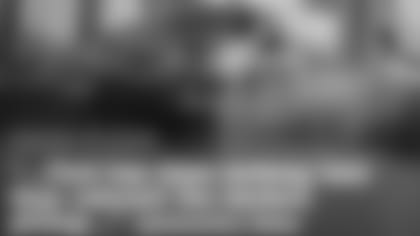 ](http://yourmidwestforddealers.com/)
Veteran offensive lineman Ben Grubbs said that the attitude you have is pivotal when entering training camp.
"If I continue to remind myself how bad training camp actually is, then usually it shows up in other ways," he said. "I just want to continue to keep a positive outlook towards everything I do in my life because training camp is brutal, it's hot and long hours, but at the same time, it is a time where I am alive and it could be a lot worse.
"I do not want to take anything for granted so I am just happy to have a job and be on a great team."
Grubbs loves that the Chiefs personnel men, from top to bottom, believe in what this team can do.
"I mean the coaches, we have good coaches and a great owner, an owner that really believes if you get the things that the team needs, then that increases the chances of being successful and just the mindset that they care here.
"Everything is done to win and if it's not going to help us win then, why do it? That's one of the things that attracted me here."