Read Friday's injury report here.
Offensive coordinator Doug Pederson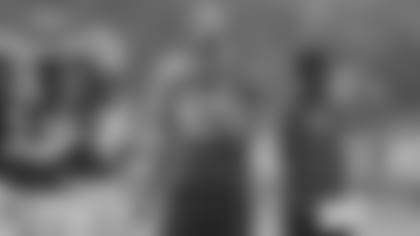 Offensive coordinator Doug Pederson discussed what the Chiefs now have with wide receiver Jeremy Maclin.
"His speed and agility, number one," he explained, "his ability to catch the football. He's a smart, veteran receiver that's had a lot of plays under his belt, so he comes in with a lot of experience."
Pederson said he believes "a lot" in quarterback Alex Smith's ability to throw the ball deep down the field and said that training camp is the time to test that.
"Each year we kind of come away with, 'Okay, this is the time,'" he said. "If you're going to throw an interception, training camp is the time to do it. Let's test our skill and ability. Let's see what our guys can do. Let's see what the quarterback can do. Let's see what our receivers can do. This is the time to test that, and we've got all the confidence in the world as a staff, so when we call those plays, one, they're completion plays, and Alex will do the right thing with the ball."
Pederson said he's still confident in WR Chris Conley's knowledge of the playbook despite him missing time due to a knee injury.
"Working with Chris Conley, he's a very smart individual," Pederson said. "He's a very smart football player. He really knows our system well already. He's getting mental reps; I've challenged him here and they're just talking to him on the sideline or whatever … We're not going to rush him, our medical team is going to make sure that he's 100 percent when we throw him back on the field."
Pederson has liked what he's seen thus far from rookie tight end James O' Shaughnessy.
"He's done a nice job in these three practices," Pederson said. "He's sort of carried it over from OTAs, where obviously you're out of pads in OTAs. Again, he's a smart individual that understands what we're doing, what we're trying to get done.
"Where he needs to learn is that inline tight end with his hand on the ground, being physical at the line of scrimmage. And that's the improvement that we've seen on a consistent basis each day."
Pederson shared where he'd like to see this offense improve from 2015.
"I just think the efficiency," he explained, "cutting out the little mistakes, taking that next step. We've got guys now that have been here for three years, understanding our offense, and you want to see that level raised this year."
Quarterback Alex Smith is happy throwing the long ball to wide receiver Jeremy Maclin.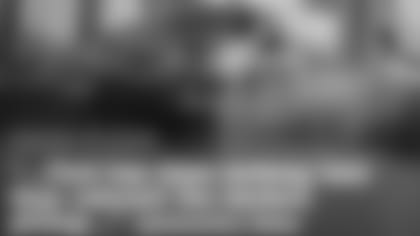 ](http://yourmidwestforddealers.com/)
"I feel really good," he said. "Not just because of him (Maclin), but I think all of the guys. It was a point of emphasis for us all offseason, we've worked hard on it. QBs and wideouts included. [We] worked really hard on it and I do feel good with where we're at. It's just a matter of continuing that. It's kind of one of those things that you just always have to work at.
"You always have to stay on it until I think the moment you're feeling good. It's one of those things you've got to practice all the time, rep all the time. It's hard though. Guys are tired and you don't want to run them all the time after practice or things like that. But you've got to keep doing it."
Smith likes the way Maclin has taken the leadership role for that positional group.
"He's certainly a proven guy," Smith said of Maclin. "The rest of those guys look up to him. I think Jeremy does such a good job leading, being that example. You see all of the things he does before and after practice. Not just on the field but keeping his body right, making sure that he's able to practice every single day."
Smith was asked to gauge the progress of the offense up to this point in training camp.
"The hard thing is, because we're installing our whole offense, our defense does run everything," he said. "I think that's one of the great things going against them, but there's some things that we have in that day and we have to get repped in that we probably wouldn't run against our defense if we were playing them. Nonetheless, we have to get them repped, so sometimes those days are a little more of a struggle and it can be frustrating.
"I think you kind of have to understand that, though, as a quarterback, that we're getting this stuff repped and we probably wouldn't if we were going into a game against our defense wouldn't have it in, but we need to get it repped."
Because defensive coordinator Bob Sutton shows a ton of different looks, the offense benefits.
"I think the nice thing is our defense does so much volume-wise that there's not many defenses that we don't get work on," Smith said.
Linebacker Dee Ford explained his focus now that padded practices have begun.
"One of the strides I wanted to come in and make was against the run and I feel like I'm making strides, huge strides, against the run," he said.  "Just consistency as far as situation of the ball. I'm definitely getting better. It feels good playing fast. I can't ask for anything more than that right now."
Ford was asked how he deals with facing a bigger offensive tackle.
"I just attack. I just attack," he said. "I don't think any tackle can block me when I attack. That's with any outside tackle, you attack. Being big and explosive like I am, if I could just attack every play, I'll win."
Ford said he worked on his counter moves during the offseason and continues to do so. "This is my job; it's all I work on," he said. It's just all about developing a feel for it in a game. You don't want to be thinking about it, you just want to kind of react to it when you're in the game. So I work on it every day. Like you see Justin and Tamba working on hands right now, I'm working on counter moves. It's every day, so it'll be good.