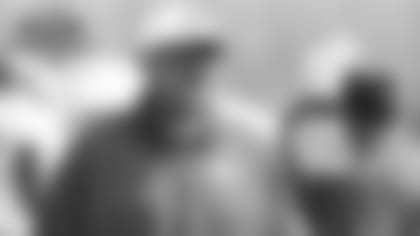 Kansas City Chiefs head coach Andy Reid first offered his gratitude for the thousands of fans that showed up to watch the team Saturday.
"I'd like to thank the fans, number one, for coming out," he said. "They really came out in numbers and we appreciate all of their support. Obviously, for some of the young guys that have been out here for the last couple of days, they haven't seen this because practice has been closed, so it's kind of a nice greeting for them. The veteran players know about it, but it's always nice."
Saturday was Chiefs quarterback Alex Smith's first opportunity to play with Jeremy Maclin this training camp.
"We got the new weapon and got to test it out a little bit," he said. "I think that is the thing that I realized pretty quick just how competitive he is with the football in the air.
"You just don't know that and you get to see that in person live and you can see it come out. When that ball is in the air, you can see how competitive he is and how many natural instincts he has coming back from the football, strong with the catch.
"You see it – you see it after practice everyday – he is on jugs, keeping coaches throwing bad balls at him all over the place and professional. So, it's not by mistake. You can see the work that he puts in."
Smith said that even though Maclin hasn't played for Andy Reid since 2012, he's picked the offense right back up.
"You know he didn't skip a beat coming back into this," Smith said of Maclin. "You know it'd been a little while, been a couple years, and he just didn't miss a beat like he had been in it all along.
"He's really smart and sees coverages and when you go through receivers like that, they can anticipate when the ball is coming and you kind of like that. You know they know the little adjustments to make."
Smith explained that he truly believes the 2015 team can do something special.
"I really feel that we have a lot of the pieces that it takes and they are all here," he said. "And talking to guys, you just never know how long those windows last and you have to make the most out of this opportunity and I really do think we have an opportunity in front of us.
"But it takes a lot of hard work, takes a lot of things going the right way and kind of making that happen. But certainly, we have that opportunity and not all teams have it. I really feel like with the pieces that we have in place and the guys that we have that, yeah, we do have that chance."
Smith, who was in the room during Eric Berry's comeback press conference, shared how it felt to be there.
"To be honest, I really felt like I didn't even deserve to be in the room, that's the truth," he said. "I felt like I was undeserving to even be in there with him talking about that. He's a special person, a special teammate just as he was before."
Wide receiver Jeremy Maclin described the type of player he is.
"I consider myself to be an all-around receiver, doing a little bit of everything," he explained, "being able to go downfield, run intermediate routes, run show routes, be able to take 1-yard passes and be able to take them to the house. I'm excited about that."
Maclin was asked how he's picking up the offense so far through his first day of practice.
"My situation is a little different," he said. "I've been in this offense before with these offensive coaches. Things have changed a little bit. I was pretty familiar with what we had going on here—I think that was kind of a plus for me.
"Now it's all about going out there and repetition. The more you go out and rep each individual play, the more comfortable you get. I think that's the goal right now."
Maclin reacted to his first day of training camp.
"For starters, it was hot," he said. "It was great to be out here, to kind of get my first taste of Chiefs Kingdom. I'm super excited about it. A lot of Mizzou chants over there.
"I'm just excited to have an opportunity to play for such a great organization."
Running back Jamaal Charles was asked if he feels Maclin could open up things for him in 2015.
"I really can't tell yet. I have to get out on the field," he said. "I can only go by what people say, but I have to see it in action, see what he's capable of doing. I know he's a talented guy, he can stretch the field, he can run just like me."
Charles dealt with injuries all last season, and he explained what he's doing this year to prevent that.
"I just have to watch what I do now, just watch my steps, take care of my body on and off the field," he said. "I feel good, I'm ready to go, I'm excited for this year. I'm excited for my new teammates. I'm excited that we can go all the way."
Charles was also asked if it fazes him that he gets the opponent's focus in game plans.
"I take it as a compliment," he said. "As long as I play in this league and play on a high level, I always feel like a team is going to have to stop me. I feel like sometimes I'm the LeBron of football, especially at my position because I can do so much."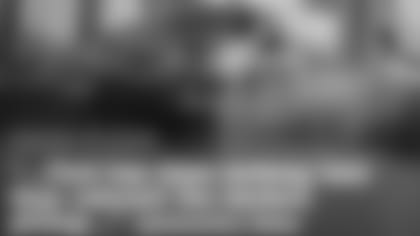 ](http://yourmidwestforddealers.com/)
Linebacker Tamba Hali, similar to the rest of the team, was excited to see safety Eric Berry back on the field.
"That's one of our leaders," he said. "It's awesome to know that he's back, he's on the field, and he's healthy. It's a blessing. Cancer is not one of those things we can play with. I haven't had much contact with him, but just to see him out there, it's a blessing."
Hali described what defensive lineman Dontari Poe's injury means for the state of the defense.
"That's a huge loss. Dontari's made the pro bowl three years in a row," he said. "He's a sack guy—you can't leave him one on one.
"He's very athletic. He demands for two men to block him every play. Losing him right now, we're not happy about that, I'm not happy about that. He's going to work through it, and we're hopeful that he'll be back."