Offensive Coordinator Doug Pederson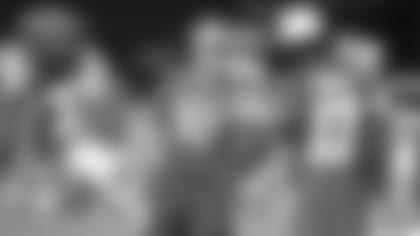 Kansas City Chiefs offensive coordinator Doug Pederson believes running back Jamaal Charles "thrives" on being singled out by defenses.
"With a guy like Jamaal, I mean he kind of thrives on people pointing him out and saying, 'Hey, let's take 25 out this week,'" Pederson said. "We knew that all season last year. You take 25 away and you put yourself in a good position to maybe win a football game.
"He prides himself on that and coach (Eric) Bieniemy does a great job with him and getting him prepared week in and week out. He really understands the game plan and his coaches and his coordinator know and try to put him in a situation where he can be, one, matched up one on one, or in a position to be successful. And giving him multiple jobs and multiple roles, whether he's in the backfield, or motioning from the backfield or lining up from the backfield, can also cause problems defensively.
"That's just been part of our scheme and what we've done the last couple of years. And that's the thing—he works on it and he thrives on it. Bottom line, bring what they've got and see if they can stop him."
Pederson also believes wide receiver Fred Williams has learned a lot in two seasons with the Chiefs.
"For at least two seasons, even going into this season, Fred has had a tremendous upside with us," he said. "He's a big, strong, physical guy that can run and he's got good hands. It just so happens we have numbers now, and it just creates better competition for him. When he has that opportunity to play, he makes the most of that chance.
"He's done a great job for us. He's been in our system now, so he knows, and we expect big things from him going through training camp and these preseason games."
Pederson spoke of former Kansas City Chiefs wide receiver and new training camp intern Eddie Kennison's impact on a young receiving group.
"I just think he brings some leadership and some experience from playing that position," he said.
"You see him in meetings speak up and talk to those guys. It's great to have veteran guys like that who has played this game at a high level, to be successful, to be as humble as he is and shed some light on some things is great for the young guys."
And as in Philadelphia, so is in Kansas City. Pederson said wide receiver Jeremy Maclin could double as a short weapon as well as stretching the backfield.
"When we had him in Philadelphia," he said, "we kind of used him at that capacity and then we stretched the field more as he grew as a receiver.
"He's got such great short area quickness, and he's got great transition in and out of breaks. He's such a smooth route runner. He understands defenses, the complexity of defenses and what they are trying to do to stop him. He brings a level of competitiveness that group needs and a veteran leadership within that room.
"He's just blessed. Some guys can catch and some guys can't. He takes pride in that, and he works on it every day. He wants to catch and learn, and a lot of it is his ability to get open and make the plays. He's a tremendous asset that way."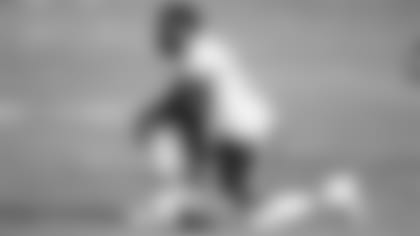 Chiefs linebacker Derrick Johnson makes his return to pads tomorrow after being sidelined by a ruptured Achilles in 2014.
"May be the first time in my career where I'm really excited to accept the grind," Johnson said. "It is a whole different ballgame.
"I'm more anxious, not nervous at all. I'm a linebacker, so I love contact. Tomorrow will be a perfect day to showcase that, especially off of being out for so long. It's going to be great. It's going to be perfect tomorrow, for sure. It's the first step in making this year a really great year."
Johnson sees potential in the newest Chiefs additions at linebacker.
"Justin March—we call him March Madness," he said. "He's a guy that's not big in size, but he stands tall out there on the field. He's very explosive, fast, and he's a guy that can make some plays for us.
"Ramik (Wilson) is a guy that is almost like a veteran out there. When he gets out there in the middle of the field, he takes control. I like the way he runs around, he and even D.J. Alexander. Those young guys can run. They remind me of myself when I first got into the league. They're in the room with all of us, Justin (Houston) and Tamba (Hali), and they're asking questions. They are very smart for their age."
For the first day in pads, Johnson explains the mindset the defense should have: "Win every play."
"It may not be that realistic, but at the same time, it's a mentality," he said. "Knowing that even though we give up a touchdown or give up a play there, you have a short term memory, come back the next play and win.
"Practice winning. If you practice winning, habits form from where you are. That's what we say around the defense: Your habits form from where you are."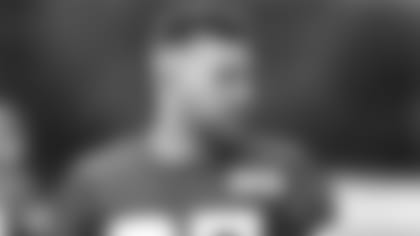 Chiefs tight end Travis Kelce believes the third year is the charm.
"This is our third year running as a group together," Kelce said. "Our chemistry is through the roof. A lot of guys are very, very motivated right now.
"Our leaders are making sure we're stay on top of every single aspect of the game, both on and off of the field. Getting recovered, getting back out here and playing within the fundamentals of the game. On top of that, playing with the passion that we need to win."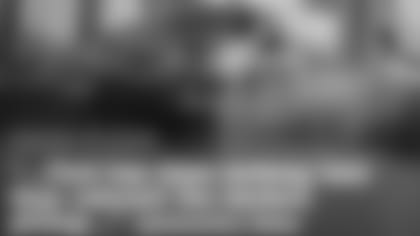 ](http://yourmidwestforddealers.com/)
Kelce reflected on training with Eric Berry in Florida this summer.
"I was just trying to keep up with the guy," he said. "EB is superhuman, even Superman doesn't have anything on Eric Berry.
"You can't say enough good things about him. It's good just to have him back as a brother, but also as a leader and a football player. It's good to have him back in good spirits and everybody back on the same page, lightening up the atmosphere a little bit."
Kelce and the Chiefs appreciate all of the fans making the trip to Missouri Western State for training camp.
"They stay out here in the heat and watch us go to work, put in this work, so that we can go out there on the field and play for them," he said. "It's fun to see them coming out here and supporting us."