Defensive coordinator Bob Sutton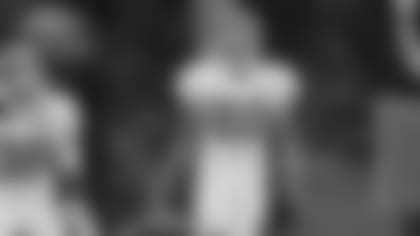 Defensive coordinator Bob Sutton updated the media on the state of safety Eric Berry.
"We're really going on him and the docs and how he feels out there," Sutton said. "He's feeling better every day. I don't really just mean physically – I think he's getting back into football, too. If you look back over the previous year, he missed a lot of this training camp a year ago with an Achilles and then he got nicked up again. He really didn't have a lot of practice time a year ago, even in the few games he played in. I think he's getting back. Like he says, he's seeing things better, it's slowing down for him. It's strictly football, this has nothing to do with what he overcame. I think he's happy with that, and you could obviously talk to him about it. We're going to follow his rhythm, whatever he feels like."
Sutton shed some light on cornerback Marcus Peters spending time with the first team.
"Marcus has been with the ones quite a bit," he said. "We're going to obviously do that, we're not going to have Sean for those first three games. We have to get guys used to playing with each other and see what our best combination is."
Sutton likes what linebacker Josh Mauga brings to the Chiefs defense.
"With Josh, I was familiar with him from the time in New York (with the Jets), so I kind of knew what he was about," he said. "We thought, at that point, he would come in, he would provide us depth and give us a guy we could roll in there. Obviously, as you said, through injuries, he ended up being a guy that never left the field.
"For one, Josh is a bigger guy than you realize sometimes. He's pretty athletic for a big guy. He has some things that he can do there. In the past, he's played all the positions – in New York, he was a backup outside linebacker as well – so he gives us a lot of flexibility."
Sutton thinks cornerback Steve Nelson shows the qualities needed for the nickel position.
"He's got a lot of the qualities you look for in a nickel," Sutton said. "He's got really good strength in there, quickness. I think he's going to be a good blitzer as well in there. He's really a competitive guy and I love his competitiveness."
Sutton commented on the scuffling between the defensive backs and the receivers on the field Sunday.
"To us, the main thing is we want to be as competitive as we can possibly be. What happened today happened, I don't think it's any big deal. I don't think there's any ill will between anybody out there. It's just two people that are trying to accomplish the same goal and got a little chippy, as you saw. To me, it's more about competing. You're competing play after play after play – that's really what you want. If that wears on somebody, then that wears."
Special teams coordinator Dave Toub
Special teams coordinator Dave Toub loves all the things that running back Charcandrick West can do.
"The good thing is he played last year," Toub said of West. "He got a lot of playing time. He's an experienced guy that knows our system. He's tough – tough as nails. He will stick his face in there on any sized guy. He's an ankle bitter and a tackler. He gets in there and is a real good tackler, real good solid blocker as a pp and he is smart and knows our stuff."
Toub gave the latest on the long snapper competition between Andrew East and James Winchester.
"It's still going," Toub said. "One day it's [Andrew] East, one day it's [James] Winchester. It seems to be going back and forth. Andy [Reid] is like, 'come on,' but it is going back and forth. We are really working the hell out of those guys. We'll find out. We just need to get some game reps with those guys and really see how they are under pressure."
Toub mentioned that it seems that kicker Cairo Santos looks to be more comfortable with deeper kicks this season.
"I just think he's got a little bit stronger leg right now," Toub said. "It looks like he might be three, or four or five more yards than he did last year. Last year, we were comfortable at 50, but we might take him out to 53 now."
Wide receiver Jason Avant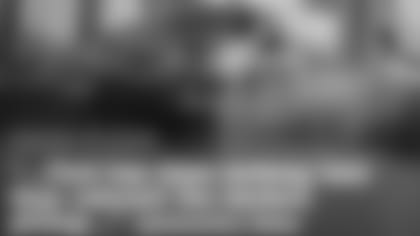 ](http://yourmidwestforddealers.com/)
Wide receiver Jason Avant, a nine-year NFL veteran, weighed in on the on-the-field tussles between receivers and defensive backs during training camp practice Sunday.
"It's actually good. It gets you through practice," he said. "It's just part of the game; it's competition. Guys want to make the team and sometimes tempers flare. But you need it because nobody's going to pay your rent if you get cut. So you go out there and do it as hard as you can."
Avant discussed the process of building a rapport with quarterback Alex Smith.
"It takes a little while," he said. "It was very hard for us at the end of last year trying to get bodies and idiosyncrasies down and all of those types of mannerisms on the field. We are getting that down now, getting that rhythm. It's good, and we just have to keep it going. I just have to be on their time. I'm used to a different style of quarterback, so getting here with Alex and Chase [Daniel] who do things on time, it's all about me adjusting to them."
Avant explained some of the advice philosophies he provides to younger players who are trying to make the 53-man roster.
"Focus on what you have to do," he said. "You made the team by going one play at a time, not looking at who's behind you, who's in front of you. You make the team by just focusing on what you have to do, knowing what you have to do number one, doing everything you can on and off the field in order to put yourself in the best light in the coaches eyes. And working hard, doing everything that you can."
"The NFL, I think the average career is 3.1 years or something like that, so you might as well do everything you can. If that means studying extra, getting extra catches, talking to the quarterback, doing everything that you can, because you only have a short window of opportunity so you might as well exhaust every resource that you have in order to try and make the team."