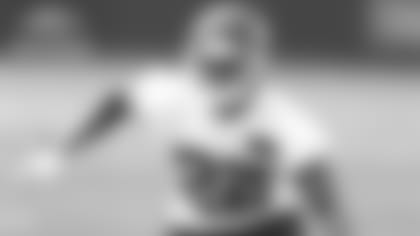 Kansas City Chiefs rookie cornerback and first-round pick Marcus Peters commented on what returning safety Eric Berry brings to the table.
"Leadership," Peters explained, "leadership and a whole lot of courage. Just for him to come back and fight for what he was going through and for him to come back like nothing has changed.
"He's been out here, he's been an excellent guy in the room for us to learn from, so that's been good."
Peters said over the last six weeks he spent most of the time with his family.
"We just spent a whole lot of time with each other, barbecues and stuff like that, just making sure I enjoy my family while I can."
Peters is ready for the veterans to arrive on Saturday.
"I know everything is going to be turned up," he said. "We have a big goal among this team and it's to win the Super Bowl, so it's going to be high."
Peters detailed the relationship he has with fellow 2015 draft pick Steve Nelson.
"We've been roomates ever since we reported to Kansas City," Peters said. "We've been in the playbook together every night, just communicating back and forth if we need each other's help, so we have an excellent relationship."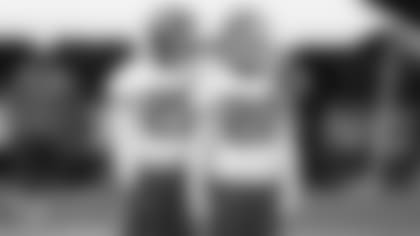 After Peters spoke about their relationship, Nelson did the same.
"He's a good guy. He's a really cool guy, chill guy," Nelson said of Peters. "We help each other out whenever we can—I mean just going over the playbook or anything.
"Whenever we have questions off the field, you know we might just go reach over since we're right next door and talk to each other."
Nelson weighed in on having the presence of Eric Berry around and revealed he actually attended some of Berry's early football games as a child.
"It's a big inspiration," Nelson said. "I heard about it—the stories and whatnot. He grew up in my home state in Georgia. I used to actually go to his high school games. Being on the same field with him is a big inspiration."
Nelson thinks the best part about the pro game compared to school is being able to solely focus on football.
"I was thinking like that when I was in college," Nelson explained. "I was like, 'Man, I can't wait,' because that's all you get to do and that's the best part of it."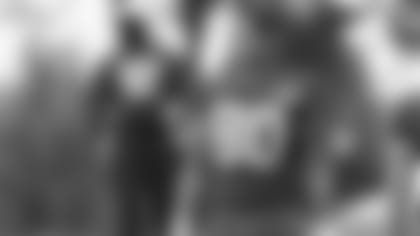 Tight end James O'Shaughnessy is already looking toward preseason game one away against the Arizona Cardinals.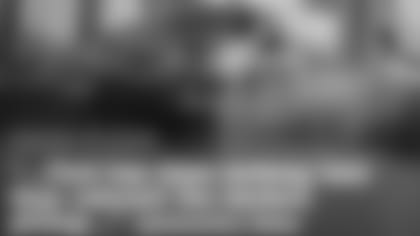 ](http://yourmidwestforddealers.com/)
"Two weeks is a long time at camp," he explained. "I think everybody's counting down the days to when we can actually get on the field in front of people and showcase what we've actually been doing."
With Anthony Fasano departed to the Tennessee Titans, O'Shaughnessy was asked by reporters whether he's ready to fill his vacant spot.
"I think it's early. I don't want to get ahead of myself," he said. "It's the second day of rookie camp, so I wouldn't want to go too far in saying that until we're two weeks into our first couple preseason games and see how I'm really performing with the pads on in front of the people against other people."
O'Shaughnessy wouldn't share all his goals, but outlined some things he has in mind heading into 2015.
"I definitely say I wish to play as much as I possibly can on offense, special teams, whatever they need me on," he said. "I'm just trying to make the 53-man roster and steal as much playing time as I can."
It appears O'Shaughnessy has loved his time with quarterback Alex Smith so far.
"It's been awesome," he said. "I've never had a quarterback who's been so in tune with the game and knows the offense so well. It makes it easy for me, especially in the huddle. In OTAs, playing with the warmth wasn't always easy and he made sure to help me out when I was struggling."
O'Shaughnessy revealed what it has been like to go up against Eric Berry early on.
"It's awesome," O'Shaughnessy said. "He's obviously one of the best safeties in the league. He can cover, he can hit. I've been watching him since he was in Tennessee, and you can just tell when you go against him, it's a little bit different than anybody else."