Read Wednesday's injury report**here*** *
Chiefs head coach Andy Reid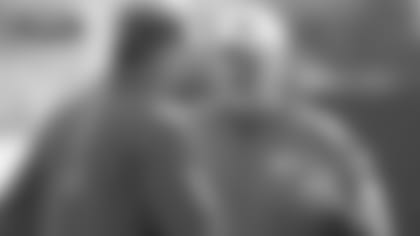 Kansas City Chiefs head coach Andy Reid addressed what he's looking for in preseason game two against the Seattle Seahawks Friday night.
"You're looking for execution, that's the primary thing," he said. "Make sure you sharpen it up as you go along here. There's good competition too, so that's a good thing. We're fortunate; this preseason we've had good competition."
Reid commented on the final day in St. Joseph, Mo.
"Just being in St. Joseph is a great thing," he said. "The people here take such good care of you—I mean, they're phenomenal. The food is unbelievable. The hospitality that they dish out too, as you saw the fields out here, these are incredible. The whole setup is a beautiful deal, so we appreciate them and all that they do for us."
Reid believes the team is faster than it was at the beginning of training camp.
"I think we've added speed to the mix, which I think is a good thing. I think we're a little bit faster than we were last year, but we'll see. We'll see when it really gets going and you have speed against speed in a real game and we'll see how that works. But right now I would tell you that it looks like we are a little bit faster."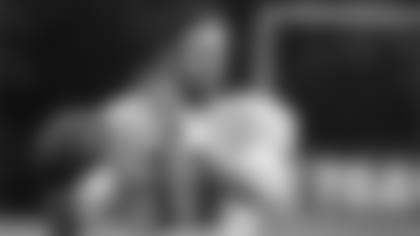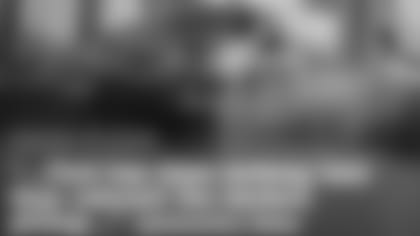 ](http://yourmidwestforddealers.com/)
Quarterback Alex Smith explained his feelings on moving out of Missouri Western State University.
"I'm glad to be out of the dorm bed," he said. "That will be good. I always enjoy this time up here. It's fun—a lot of fun with the fans coming up. They bring a lot of energy to practice. It's a special time to be with your teammates up here, really get close because we are away from our families. When you do get down time, you're hanging out with each other, you're spending time with each other and become the team. It's a special time, certainly we are still in training camp mode, even though we are breaking—bittersweet. You're happy to get out of here, but at the same time, it's a fun time up here."
Smith shared his goals for preseason game two against the Seahawks.
"Not turn the ball over, that'd be the big one," he said. "I think the same thing I said last week, you want to go out and execute. You want to have some success, you want to score some points, you want to put some drives together. Things are going to happen. This is the time to work out some of that stuff. Going out there, letting your fundamentals take over, go out and make some plays and get in a rhythm."
Smith was asked what he sees in running back Jamaal Charles.
"I think the versatility is unique at this level," he said. "There's just not many guys that are that versatile, that are so strong across the board in so many facets of the game. He can run outside the tackles, obviously with tremendous speed, but I think the toughness and the quickness of running between the tackles in the passing game, I think, speaks for itself. The guy is one of the top weapons in the league."
Smith broke down what goes through his mind during any given pass play.
"It's just trying to find that matchup that you feel good about," he said. "You feel good just letting your reads take over, you're not worried about matchups because you feel good about a lot of those matchups. You're letting your read progressions take over and throw the football where it's supposed to go. We have a lot of guys who can make plays, I don't really have to worry about matchups or things like that."
Linebacker Derrick Johnson
Linebacker Derrick Johnson, who missed last season due to a ruptured Achilles, gave his health update with camp under his belt.
"My body is healthy, and I have no limitations on my Achilles or anything on my body, so I went through this camp pretty healthy, so that's a good thing."
Johnson said a critical part of this camp was retraining his eyes what they needed to see.
"Football is very hard," he said. "Being a veteran in this league and make plays, you have to trust your eyes. Being away from the game for a whole year – I've never done that before. Since I was 9 years old, I've always been in the football season. This past season I was off, so you have to train your eyes back. I'm training my eyes to make plays out there as far as anticipating different things that I have to do. Football is a very hard sport. If you don't train your eyes, be spot on with everything – you're going to look slow out there."
Considering he misses all of last year, Johnson said that preseason is "very important" to him.
"I'm very hard on myself," he explained, "probably harder on myself than the coaches are – you have to be.
"You have to expect more of yourself. Every game in preseason I have to get better, just on the little things and its personal stuff that I have to do."
The Kansas City Chiefs closed out the 2015 Training Camp with one final practice, honoring the military, at Missouri Western State University in St. Joseph Missouri.