As both Kansas City Chiefs players and fans enjoy the first-round bye this postseason, it is important to keep perspective of the situation at hand.
These types of things just don't happen that often—just ask punter Dustin Colquitt.
"I've been here 12 years and this is our first time to have a bye," Colquitt told the media Tuesday. "We played a playoff game here after the 2010 season (but not after a bye). Our goal at the beginning of the season was to get a home game for these fans and this crowd, and we're excited about doing that."
Colquitt, once again, has been a critical, but largely unheralded, part of accomplishing that goal.
At the age of 34, he finished with 38 punts inside the 20-yard line, second in the league. Los Angeles' 26-year-old punter, Johnny Hekker, who had 13 more punts inside the 20, also had 22 more opportunities.
Colquitt's year isn't a departure from the norm.
Since he entered the league in 2005, Colquitt leads all punters with 391 punts inside the 20-yard line. Of players with 500 punts or more, he has the highest percentage (40.5 percent) of punts inside the 20 as well.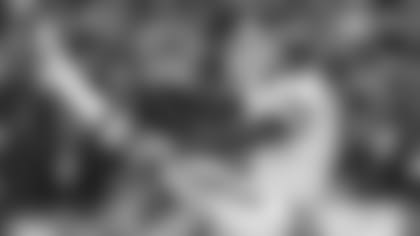 Very quickly after the Chiefs clinched the AFC West, Reid announced that the team would be meet Monday, and then be released, not expected back until the following Monday.
Certain players headed home, others to warmer weather. For some, that is the same thing. Others, like Colquitt, opted to stay in Kansas City.
"There will be coaches here," Colquitt said. "Barry Rubin and his staff will be in the weight room every day. Somebody will be in there from 11 to 4 every day. We'll be in here, get a workout and run. Other than normal operating hours, we're going to keep it the same. Some guys will get out of town for a couple days, but everybody will be anxious to get back in."
The Chiefs know when there game will be—Sunday, January 15, at 12:05 p.m. CT—but still are waiting to see whom they will play.
The fifth-seeded Oakland Raiders travel to play the fourth-seeded Houston Texans Saturday afternoon, and the sixth-seeded Miami Dolphins visit the third-seeded Pittsburgh Steelers on Sunday. As the two seed, the only team the Chiefs can't play of the four in the divisional round is the Dolphins.
They will play the highest-seeded team to make it out of Wild Card weekend.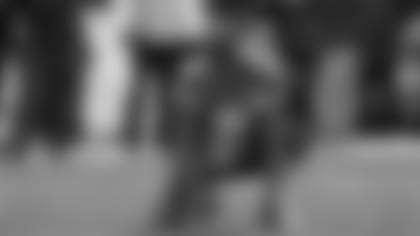 Regardless of who that opponent is, Colquitt addressed why he feels this team has a different feel to it than any of the previous 11 he has been on.
"It goes back to the guys at the top," he said. "Reid and (general manager) John Dorsey have just been amazing, top to bottom, at sculpting this roster. From a special teams perspective, it's amazing seeing guys that have come in and contributed right away, guys that have gone under the radar on other teams that we've plugged in and it's worked.
"Tyreek Hill is one of the guys that everybody will want to talk about, but really it's blocking and it's guys wanting it more than other special teams units. You'll see when John and Andy get together, [they ask] how can this guy make a difference right now? It's not project guys, it's, 'What can we do right now to win?'
"That's their philosophy, and obviously it's working."
The plug-and-play mentality, in its fourth year for Reid and Dorsey, has gotten the Chiefs to where they want to be during this first week of the postseason.
The 12-year veteran punter who has never seen such success is grateful because of it.