While Pro Bowl week means a lot to all the players who are fortunate enough to attend, it will always be particularly special for Kansas City Chiefs tight end Travis Kelce.
Now, as he tries to describe the past 365 days at this year's Pro Bowl week in Orlando, one, single, probably perfect word comes to mind.
"I've been having a blast really ever since I got the contract," Kelce explained Friday afternoon. "It kind of makes everything feel more at ease. Don't get me wrong; I'm still working hard. I'm still going out there and putting everything I can out there on the field, but it's a lot easier when you know you're somewhere, and this is my team. I'm fighting with them for the next years. I ain't going anywhere, and it's a different feeling—just walking into the work office every single morning is a blast for me."
For the first time in his career, Kelce eclipsed 1,000 yards receiving, posting 1,125 with four touchdowns. As good as a player future Pro Football Hall of Famer Tony Gonzalez was in Kansas City for many years, Kelce came just 133 yards shy of tying his franchise record for a single season.
After a slow start—Kelce only compiled 276 yards in his first six regular-season games—he exploded for 849 yards over the Chiefs' next 10.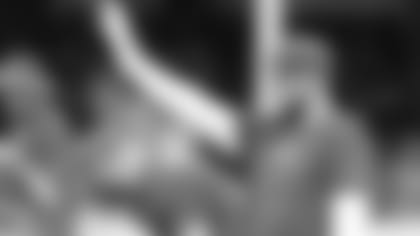 Four seasons after the Chiefs selected Kelce in the third round of the 2013 draft out of Cincinnati, he has become a household name along the likes of Jamaal Charles and Alex Smith.
His transition from promising second-year player learning from the starter in veteran Anthony Fasano in 2014 to becoming a leader among the NFL's elite at his position has come quickly, and even to this day, Kelce admits he still is working to become a better leader.
"It's still a transition," he explained. "I feel like I naturally have the ability to influence not necessarily the guys on the team, but just people in general because of the person I am and it's fun. It's fun seeing guys grow with me as I go through these times and everything.
"Being a leader is something that, it's better when you do it by showing than actually speaking up. And you know what? That's where I think I can take my leadership to the next level, is being more of someone that shows the leadership."
A perfect example of that type of leadership is legendary Pittsburgh Steelers running back Jerome "the Bus" Bettis, who is serving as a "legends captain" for the AFC and Kelce in Orlando this week.
Kelce explained that though he no longer gets star-struck meeting some of the NFL's current Pro Bowlers, meeting someone like Bettis for the first time is still special.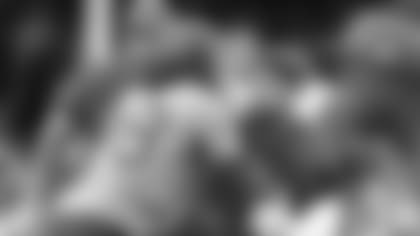 "[Meeting] Bettis, that was cool stuff," Kelce said. "I grew up watching 'the Bus' just run over guys. That kind of mentality and attitude is something I take from guys that played back in that era—that not necessarily guys have lost in the league, you just don't see it as much anymore."
Few would argue with the mentality, attitude and physicality Kelce brings to this Chiefs team, and by all indications, that type of makeup will continue heading into next season.
Though the Chiefs came two games shy of their ultimate goal, next year will bring with it another opportunity—one Kelce already has his eyes upon.
"We're known to fight," he said. "Every single game, we played our tails off for the Chiefs Kingdom. It ended bad for us, but you can take some good from it.
"We have progressed every single year that Andy (Reid) and myself have been in Kansas City, and it's something that we're going to keep trying to do is progress and chase that ring, and we ain't going to stop until we get it—I'll tell you that."
So with his first 1,000-yard season in the books, what's next?
"Winning a Super Bowl ring, man. That's got to be the next. That's the only thing I see on the horizon for me, and you know what? We're going to go ahead and put in this work."
2017's Pro Bowl week marked the first anniversary of Kelce's contract extension.
In 2018, he wants to be nowhere near it.