The Pro Football Hall of Fame Selection Committee announced Saturday that the following group will be enshrined as part of the Hall of Fame's Class of 2014 in Canton, Ohio on Aug. 2.
Ray Guy - Punter - 14 seasons, 207 games
Oakland/Los Angeles Raiders (1973-1986)
Claude Humphrey - DE - 14 seasons, 171 games
Atlanta Falcons (1968-1978) (1975 inj. res.)
Philadelphia Eagles (1979-1981)
Derrick Brooks - LB -Tampa Bay Buccaneers (1995-2008) 14 seasons, 224 games
Walter Jones - OL - Seattle Seahawks (1997-2008) 12 seasons, 180 games
*Andre Reed  - WR *- 16 seasons, 234 games
Buffalo Bills (1985-1999)
Washington Redskins (2000)
Michael Strahan - DE - 15 seasons, 216 games
New York Giants (1993-2007)
Aeneas Williams  - CB/Safety - 14 seasons, 211 games
Phoenix/Arizona Cardinals (1991-2000)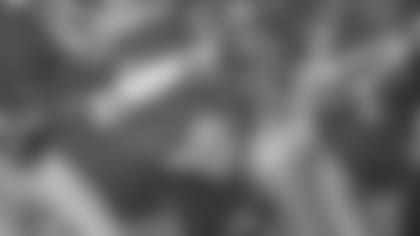 Former Chiefs guard Will Shields says despite not being part of the Pro Football Hall of Fame's 2014 Class, he's grateful to be mentioned among the greats of the game.
"It's a great honor to be on that list," Shields said. "Me not getting in doesn't tarnish anything that's been done over the 14 years of my career. It's still a positive thing. It's okay. There's nothing I can do to change it. There are a lot of great guys that have played and had great careers on the field and some of them had great careers off the field. All I can say is I put my best foot forward and did everything I possibly could, on the field and off the field. My goal was to be the best teammate, the best player to always end up in the top-tier of what I did and then everything else falls into place after that. That's sort of the way I looked at my career. Every day I stepped on the field, I wanted to be the best player I could be, on that day, and then after that, whatever happens, happens; I can't control anything beyond that. I can control my little space, helping out my tackle or helping out my center, or those kind of things, and beyond that, I really can't control the other pieces. I've done what I can do and I have to let the chips fall where they may."
Here's to hoping the chips fall in favor of Will, next season, for the Class of 2015.
For a look at the Pro Football Hall of Fame Committee's selection process, click here.