Kansas City Chiefs Hall of Fame offensive lineman Will Shields spoke at the Greater Kansas City Chamber of Commerce Annual Dinner Thursday night. Shields shared his insight and leadership with those in attendance.
Burns & McDonnell CEO Greg Graves was named the Kansas Citian of the Year at the event.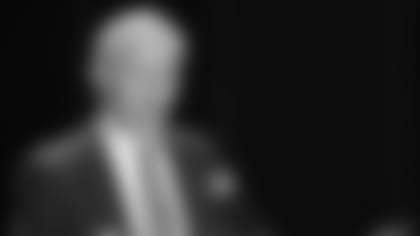 "He leads a century-plus-old firm that ranks as one of the area's fastest-growing companies and celebrates being honored as one of Kansas City's Best Places to Work… Graves may have secured a future Kansas Citian of the Year award in 2011 when he reinvigorated the mission of the Greater KC Chamber. He used his year as chairman of the chamber to lead a months-long effort to discuss the region's future, ultimately narrowing 182 big ideas for the region into a Big 5 list of strategic priorities."