It's the game within the game—the chess match between coaching staffs.
When you face divisional opponents twice per year, there aren't a lot of secrets or surprises in store for one another.
At your disposal, you have statistics—tendencies based on down and distance, formation and personnel groupings—there's so much information that each team has on one another that the little tweaks and adjustments are often what can make a difference between a win and a loss.
For the most part, you know what they do, and they know what you do—go and do it better.
"That's a fun part of it as you set up the week," Chiefs coach Andy Reid explained of the chess match between teams. "Then you'll get in the game and you'll always have one or two things that you have to make an adjustment to. [The Chargers] crew has been there now for the same time we've been here, so they've seen seven of our games coming up on eight here.
"They have an idea of what we do and we have an idea of what they do."
The Chiefs have been at their best against teams in which they're familiar, considering they have a 10-game winning streak within the division right now, tied for the second-best in franchise history and also tied with the Houston Texans for longest current streak in the NFL.
Throughout his career, Reid has been described as a technician and master planner when it comes to these chess matches. His 16-2 career record coming off a bye is often used to make that point.
Over the past few weeks, the versatility being shown by tight end Travis Kelce and rookie playmaker Tyreek Hill and how they're being moved around within different personnel groups to exploit different matchups is another good example of Reid playing chess on another level.
Kelce, who has 42 receptions for a league-leading 651 yards over the past six games, leads that category by almost 100 yards. The Indianapolis Colts' T.Y. Hilton ranks second with 562 yards.
Hill's emergence out of the backfield, which is just another way to get his hands on the ball, has touchdown runs coming out of the backfield of 68 and 70 yards, respectively, over the past two games.
"I think that's the best part," Chiefs co-offensive coordinator Matt Nagy added. "Coach Reid is a master at doing that with moving guys around and getting guys matched up how you want it. I'm learning a lot through that process and I really like it. Then you get a team in a division that you play twice a year and sometimes three times a year and they see those tendencies, so you have to create some other mismatches.
"That's all a part of football—that's why it's fun. They're going to have some tendency-breakers on defense and we just need to be able to adjust to that."
There's a specific reason for each formation, each motion and it all provides information to Reid, Smith and the rest of the coaching staff on game day.
While it's easy to say, "Why don't they just cover him?" in terms of Kelce seemingly always being open, the reasons for how that came to be are often much more complicated than they seem, and in the grand scheme of what a defense is attempting to do, Reid knows that.
Between personnel groups and formations, the "chess match" taking place is one of the most important and least talked about aspects of how a football game is decided, but coaches aren't going to divulge the kind of information that leads to these decisions.
It'd be like a baseball coach telling the media that he found the tell of when a pitcher is going to throw a breaking ball—it's important to keep that close to the vest and keep hammering that thing home.
Whether it's something like cutting down a receiver's split, the timing or angle on a player's footwork on a block, a certain route or some other detail that's unbeknownst to fans and may seem minor, these finer details are where Reid focuses, and that translates over to his players.
"He loves it," quarterback Alex Smith explained of Reid's affinity for finding those details. "Those guys are here all the time and here all day doing that for one little play or one little advantage to get a guy matched up.
"They put a bunch of time in away from family and sacrifice a lot to do that and to get that one little play that might make a difference."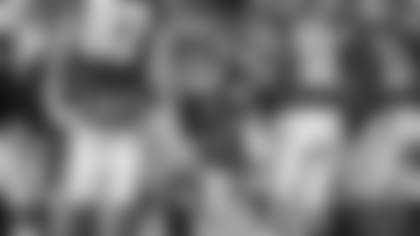 Smith enjoys the mental warfare that takes place when it comes to formations, play calls, tendency-breakers and everything else that goes along with it, but he's found a balance between being too involved and focusing on watching film and studying in the way in which gets him ready the best.
"As I've gotten older, there's certainly certain ideas that I've had or things that I'll see and I'll go up and tell coach [Reid], Nags (Matt Nagy) or Chilly (Brad Childress), but I've really gotten to the point where I like letting them put the vision together," Smith explained. "There's two ways to watch film - you can watch it from a scheme [perspective], looking at personnel and trying to get plays. But I get more out of film when I'm not doing that—when I'm really just looking at guys, how the corners play, how the safeties play, how they cover certain things and certain formations that I know we'll be in. I get more out of film like that when I'm preparing instead of thinking like a coordinator and coming up with one new play.
"If I do see things or things pop up in my brain, I'll give it to those guys, but only if it makes sense. I get more out of film [without worrying about that]. There's definitely been years where I did too much of that as a quarterback in the past and I like just watching film, preparing to play and letting those guys put that whole strategy together."
For the divisional games, in particular, the Chiefs have portions of practices on different days dedicated to the Denver Broncos, Oakland Raiders and San Diego Chargers going back to OTAs and training camp.
They go over the basic schemes of the teams they'll face in almost 40 percent of their games all the way back in the spring.
"You play them twice a year, so why not?" Smith explained. "Why wouldn't you get a little preview of all that stuff? It's good. And this week, some of that stuff that you've done, some of that stuff kicks back into your head.
"I think it was an awesome idea from coach [Reid] and the coaches and it definitely makes sense."
During his time with the Chiefs, Reid's teams have scored more than three points better per game against a divisional team than a team outside of the AFC West (26.4 to 23.2).
To take it a step further, Reid's teams have scored more points and had more total yards offensively in the second matchup against a team within the division in a year, and they've also had a better record.
In the first matchup of the year against AFC West teams, Reid is 6-5, but in the second matchup, he's 8-3 (not including Chargers from Week 1 this year because they haven't played again).
Smith, a veteran who has seen a lot of football at this level, said it's not necessarily normal that teams do this prep work against divisional teams going all the way back to offseason workouts.
It's something that particularly helps the younger players.
"It definitely worked, just getting able to go through the schemes of it in training camp and getting ready for these divisional games," rookie defensive lineman Chris Jones added. "Two or three months later when you have to play that team, you still have that muscle memory in your head on what they're going to run and what they like to run in certain types of schemes.
Whatever they've been doing, it's been working.