A good majority of those reps went to Demetrius Harris, Gavin Escobar and Ross Travis, all of whom made plays at different points throughout the day.
Both Harris and Escobar, who seem to be the next in line for the reps with Kelce's absence, took advantage.
"It gave them good work today," Chiefs coach Andy Reid explained of Harris and Escobar. "It gave us an opportunity to see them in different spots. Saw some good things. Saw some things we need to work on, but we saw some good things, too.
"But, most of all, they will get tape on this and will be able to study themselves doing it."
Reid noted after practice that he doesn't believe Kelce's issue is a big one.
For Escobar, who signed with the Chiefs this offseason after catching 30 passes for 333 yards and eight touchdowns in four years with the Dallas Cowboys (2013-16), the day was about getting better.
"I think it went alright," Escobar explained of his performance on Friday. "Definitely got a few more reps. Red zone day is a big day for the big bodies, so I wish I would have personally made a couple more plays.
"There were a couple contested balls I think I could have come down with, but overall I think it was a productive day."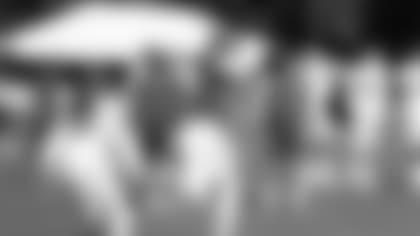 During several red zone periods, Escobar showed an ability to make plays, catching multiple touchdown passes from both Alex Smith and Patrick Mahomes.
But as good as those plays were, Escobar is more focused on the plays he didn't make.
"I think most of us are pretty hard on ourselves and we have high expectations of ourselves, so we want those plays back that we didn't make," Escobar added. "If you only have 50 plays, you'll remember the two you screwed up on because we're out here striving from perfection.
"That's what the coaches demand of us. So, when we don't execute to perfection, it sticks with you a little bit more."
Escobar shared what he likes about an Andy Reid-led offense.
"I like how tight end friendly it is, that's for sure," Escobar noted. "There's a lot of tight end sets and they throw to the tight ends, too. But you know they move us around a lot so we're in good position to make plays."
"I spend a lot of extra time in the film room just learning the offense and how the guys run routes," Escobar added, "and how to run them the way the Chiefs want to run them. There's certain routes that are generic, but there's other routes with little intricacies."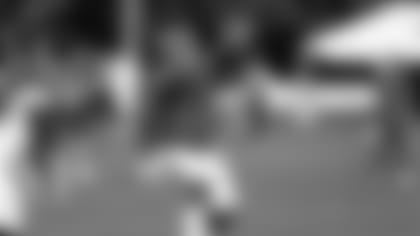 It doesn't take long when watching practice to see how creative Reid gets with the tight ends, and he added even more to their plate this offseason.
"There's so many plays he's got in there," Harris added of Reid's playbook. "You never know where you're going to end up. Last year, we did a four-tight end set. So, you never know with Reid's offense, you can be lined up at quarterback.
"You've just got to expect it and be ready."
Harris, who has caught 27 passes for 217 yards and two touchdowns in four years with the Chiefs, said this has been his best training camp yet.
"I've been locked in and haven't let anything distract me," Harris said. "Just been focusing on football. I've really improved in that area."
When asked why he thinks it has been his best camp, which makes sense considering he seems to be catching everything thrown in his direction, Harris said he spent the offseason working on his hands.
"The catching, the hands, and being focused," Harris added. "That was the downfall, the weakness of my game, so I had to step that up this year. I feel like it's all synced up together. My blocking is good, and I'm studying and learning more and more every day. I think I've got the full package now with the focus and the hands."
While Harris' hands have been consistent, Escobar's hands made the play of the day.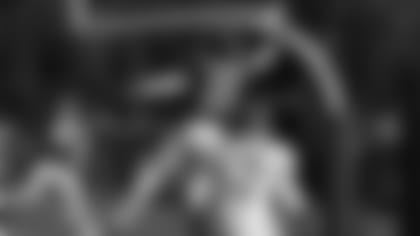 During red zone work, Escobar took a Tyler Bray pass across the back of the end zone and stretched out to tip the ball to himself, but was also able to get both feet in bounds as he secured it on his way down.
"I'm pretty sure I got it in," Escobar recalled. "I tipped it to myself and then I got the two feet in. It was a good run and Tyler [Bray] saw it and he checked to a different route, so it was perfect."
It's unclear how long Kelce will be out of practice, but the positive aspect of that is the extra work getting done by the guys who will be needed to step up and make plays this season as well.