Robinson has more than 12 years of experience reporting on the NFL, the Olympics and other sports.
While he was here, he sat down for aQ and A sessionon the 2015 Chiefs.
Q: What did you see during your first chance to watch the Chiefs?
A: "First day of practice—what I usually try to do is watch the quarterback to see if he's in a rhythm and he did. He had a great practice today. At this stage of the preseason, I thought Smith looked further along than you typically expect a quarterback to be, even a veteran quarterback. It takes time to kind of get in a groove. But I thought everything looked pretty seamless and there's still more of the offense to install at this point. I was pretty impressed with how sharp he was. Everything seemed to move pretty quickly."
Q: What still needs to develop between quarterback Alex Smith and wide receiver Jeremy Maclin?
A:"It looked further along than I honestly had expected. Sometimes you see wide receivers get signed in free agency and there's sort of a buffer year as they get used to the system. But Maclin knows the system; he's already familiar with it. I think his skill set, not just being fast, but being a really good route runner, fits in perfectly with what Alex Smith can do."
Q: What about defensively?
A:"I was really impressed. The speed of the defense is fantastic. You want to see the linebackers, particularly the inside linebackers be healthy. But defensively, if everybody is healthy and everybody is there, to me it's one of the best defenses in the league."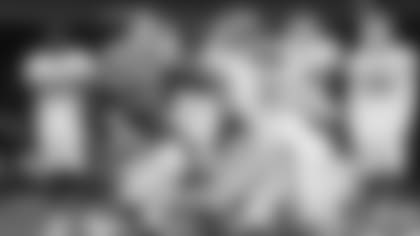 Q: What makes you say that Kansas City could be one of the best defenses in the league?
A: * *"If they're healthy, number one, up front, you're front three (Allen Bailey, Dontari Poe and Mike DeVito) are very physical. Number two, in 3-4 defenses, if you don't have someone who can get to the quarterback, there's going to be issues. You have the best 3-4 linebacker in the league (Justin Houston). To me, beyond that on the back end, you have to have cornerbacks who kind of match that physical mentality. I think the Chiefs have guys who, again, when healthy, just look physical. It looks like a physical defense."
Q: Justin Houston and Houston Texans defensive lineman J.J. Watt finished one and two in sacks in the league last season. As you watch nationally, you have an opportunity to see both players. Who's the better pass rusher?
A: "That's a tough comparison. Just talking about pure pass rush, I think Houston is a better pass rusher. In terms of someone who just creates pure havoc every single play, that's Watt. That's really his forte. Of course, no matter what he's doing, he's disrupting constantly. But Houston's a guy, you're going to have double him, you're going to have to chip him, every single play you have to be thinking if he's coming we can't just put one guy on him because it's not going to work."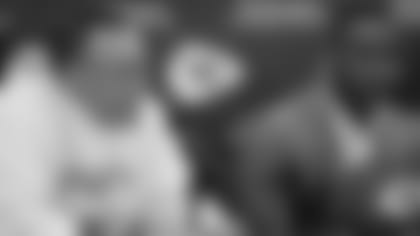 Q: What did you make of the Chiefs first-round pick, cornerback Marcus Peters?
A: "Honestly, better than I expected. The pick comes in and he slid a little bit because there were some concerns. I think the talent is obvious, though. Because he's at that position, because he has the talent he has, the guy could have been a top-10 pick. He could have been, without any other issues. That's what you get out of that. Now, to me, watching him, there's going to be some growing pains, but I look at him now and I think this is going to be a guy who really should play. I think he should fit in immediately as a starter. As long as the off the field stuff is taken care of and it's fine, I think it's a steal. I think it's an immediate addition. He'll have some growing pain; most guys do."
Q: What's the ultimate key this season for the Chiefs?
A: "There's nothing bigger than health. To me, you look back at last season and how things went, and you look at the inside linebackers right now. It's concerning. Eric Fisher, being able to get him back. The continuity of that offensive line is something that you've got to come out of training camp with. If there's one thing that you really want to see, it's that line has to have continuity. I think if Alex Smith is protected, this offense is going to be fine. They'll be able to score points. The defense is going to be able to turn people over. That's going to create better field position, you're going to have the ability to score points."
Q: I know it's early, but what's your prediction for the Chiefs this season?
A: "I think this is the favorite in the AFC West. Again, it's all predicated on health. But if everybody is healthy, I think this is the favorite. Nothing against Denver, offensively I think they're very good. I do think we're starting to see that cascading of Peyton Manning's backside of his career. I think there's no doubt there'll be able to score points. Losing Julius Thomas is a big deal and people overlook that. There are elements of that defense that are aging and are going to start to become a problem. The one thing I like about the Chiefs that I don't like about Denver is that whole finesse aspect. I don't think this is a finesse team. I think healthy, this is a team that bullies other NFL teams, particularly in the AFC West. I see a lot of finesse. This is not that. I think I see a team that looks tougher and more physical and I see three teams that are going to be predicated on finesse."
Q: What in your mind sticks out about the success of the team in recent years (20 total wins in 2013 and 2014)?
A:"I think this front office—they're loaded. Sometimes you are lucky when you get a group in the front office where it's guys who have opportunities at other jobs, could be general managers elsewhere, that are that respected as talent evaluators, and yet, they all stayed together in a core for a little while. That produces not only the draft, not only picking up guys in free agency selectively, and then undrafted free agents who literally get out at half … Five years from now, seven years from now, maybe 10 years from now, you're going to look at it and say, 'We had three general managers on our staff.'"
---
The Kansas City Chiefs take on the Seattle Seahawks Friday night at 7 p.m. on KCTV5. Outside of the Kansas City metro area, you can catch the game on the NFL Network.