Over the past three years, Kansas City Chiefs general manager John Dorsey has drafted six cornerbacks, including three in 2016.
The oldest cornerback currently on the roster with snaps for the Chiefs defense is Marcus Cooper, who is just 26 years old.
Outside of the six players Dorsey has drafted, only Ron Parker, who moved to the nickel spot after the season-ending injury last year to Phillip Gaines, and Cooper, have seen snaps for the Chiefs defense at cornerback now that Jamell Fleming has moved to safety.
Adding young talent to the defensive backfield was a focus for Dorsey and something that makes sense when looking at the trends around the league. Offenses are lining up with three-plus receivers more than 60 percent of the time, which means defenses are in some form of a nickel or dime defense more often than what was traditionally seen as the "base package."
The third cornerback is almost more of a starter than a third defensive lineman.
There were five defensive linemen for the Chiefs last season who played at least 140 total snaps of defense, while there were nine defensive backs who played that many, including four (Ron Parker, Sean Smith, Marcus Peters and Eric Berry) who all had more snaps than the defensive lineman with the most (Dontari Poe, 757).
After the draft concluded on Saturday, Dorsey said defensive back was a position they went into the draft knowing they wanted to address.
"You know, all along we felt that if we could address the defensive back position – get two or three players," Dorsey explained. "We were fortunate enough to get three."
All three of the players they selected were cornerbacks in college, although Dorsey praised the versatility of all of them.
"[Eric Murray] could play a little bit of swing inside safety, but what he's a really good special teams player," Dorsey said. "So he's going to add to that core depth and backup position as well.
"And then you go into D.J. White, he's one of those guys that coach Reid likes to say has grit. He's incredibly smart, he's driven, he's talented and it's going to be really hard to run this guy off because he's going to come to work every day.
"I thought we have really, three high‐quality defensive backs here."
Dorsey got things started on Friday night when he selected KeiVarae Russell—the former Notre Dame standout—in the third round with the No. 74 overall pick.
Russell brings the ability to play in multiple spots for defensive coordinator Bob Sutton's defense, which is something head coach Andy Reid likes about him.
"He has some flexibility there," Reid said of Russell. "He's a smart kid and pretty versatile. But again, let's take a peek at him at rookie minicamp to see how they do there."
The 5-foot-11, 192-pound Russell started 11 games last season for the Irish defense, defending 6 passes and nabbing 2 interceptions, but besides the physical attributes and box score stats, there's another level to what Russell brings to the defense, which can't be quantified.
"He has a great deal of toughness," Dorsey said. "You have a guy that can play through a stress fracture and play through that and practice on that on a daily basis, is pretty mentally tough to me."
Russell played through a stress fracture last season, which ultimately led to surgery and may have been the reason he fell in the draft, but he should be ready for minicamp next weekend.
"He's a juice guy, meaning he's got some spunk to him," Pat Sperduto, the area scout for initially evaluated Russell, said. "He'll help our secondary that's already growing with that type of swagger. When you get a chance to meet him, you'll get it."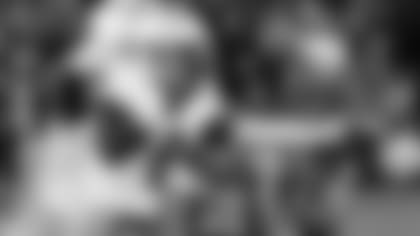 Russell's confidence will fit in well with last year's first-round pick, Marcus Peters, who has a similar edge and plays with the kind of physicality that fourth-round pick, Eric Murray, also possesses.
In his scouting report on Murray, CBS Draft analyst Dane Brugler said Murray "is a suffocating man-to-man cornerback with the mentality of a safety, which is his calling card, competing with aggressive confidence."
It's not a report that Murray shies away from.
"I have always been an aggressive kid," he explained. "I never could play basketball because I was too aggressive, so it's just always been in me. I can't really help it."
When talking with Murray's coaches and teammates, Chiefs area scout Terry Delp kept hearing the same thing.
"The first thing people said when you asked him was how tough he was, he just has an edge," Delp explained. "He's just kind of that quiet guy, he's a captain and he'll call people out. He was known as the toughest guy on the team, every teammate said that."
Dorsey selected Georgia Tech's D.J. White in the sixth round.
The 5-foot-11, 193-pound White started 34 games over the past three years for the Yellow Jackets defense, with 28 passes defensed, 7 interceptions and 5 forced fumbles.
"I would describe my game as a playmaker," White said on Saturday. "You know, you look at my film at (Georgia) Tech, I made plays, a lot of big plays in clutch situations.
"I am hoping to bring that to Kansas City with me."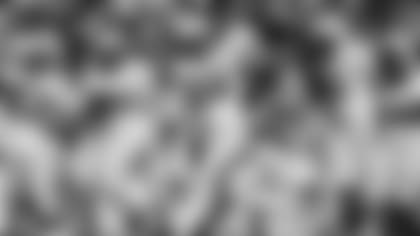 "D.J. is a fast, tough and a physical corner," Ryne Nutt, the Chiefs area scout, said. "I think he fits what we do. If you're going to watch a game, Pittsburgh this year, he matches up with Tyler Boyd a little bit and it's a good game."
Boyd was a second-round pick of the Cincinnati Bengals.
"They love him," Nutt said of the players and staff at Georgia Tech. "This is one of the hardest workers on the team. He's going to buy in, he's smart, he's tough.
"This kid's going to add to that room, substantially."
Well, Dorsey substantially added to the defensive backs room in the 2016 draft, which he said was the plan all along, and when you're in a division that boasts receiving combos like the San Diego Chargers have with Keenan Allen and Travis Benjamin, the Raiders with Amari Cooper and Michael Crabtree, then finally the Denver Broncos with Emmanuel Sanders and Demaryius Thomas, there's good reason for stocking up on long, physical and athletic defensive backs.
These guys will now have an opportunity to learn from arguably the best pair of defensive backs coaches in the NFL in Al Harris and Emmitt Thomas.
It's easy to have a youth movement and feel comfortable with these young guys' ability to learn, develop and hopefully step in and contribute when you have a couple of positional coaches with Harris and Thomas' kind of pedigree.
The cornerback position is going to be a fun one to watch as we get closer to training camp.
A Look at the 2016 Chiefs Draft Picks.