Kingdom Poster Series | Kansas City Chiefs - Chiefs.com

The Kingdom Poster Series is one of the ways we remember each exciting Chiefs season. Select artists will design unique posters that highlight each matchup the Chiefs will face during the season. Each poster is limited-edition and uniquely numbered. 100% of the net proceeds will be donated to local charities that help positively impact the Kansas City community.
Purchase by clicking below or at the Pro Shop at GEHA Field at Arrowhead Stadium.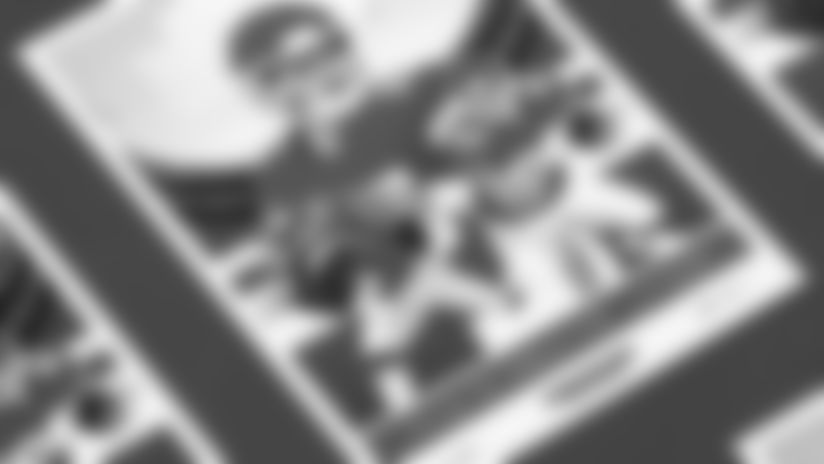 Cowboys vs. Chiefs | November 21, 2021
Artist: Michael Thurman | Twitter: Torch_Creative | Instagram: Torch_Creative
NOTE FROM THE ARTIST
I'm honored to have been asked to create a poster for the high-flying Chiefs' offense featuring the talents of Patrick Mahomes, Tyreek Hill, and Travis Kelce. The illustration also pays respect to the United States Armed Forces through the use of camouflage textures and a jet flyover with their smoke trails forming the shape of an arrowhead.
ABOUT THE ARTIST
A graduate of Texas Tech University, Michael Thurman and his creative partner, Brad Bishop, opened the doors to Torch Creative in 2005. Since then, the two have worked closely with such clients as the National Hockey League, the NBA, Minor League Baseball, the Goodyear Cotton Bowl, Ohio State University, Texas A&M, LSU, the Dallas Stars, Michigan State University, Lucasfilm and Disney.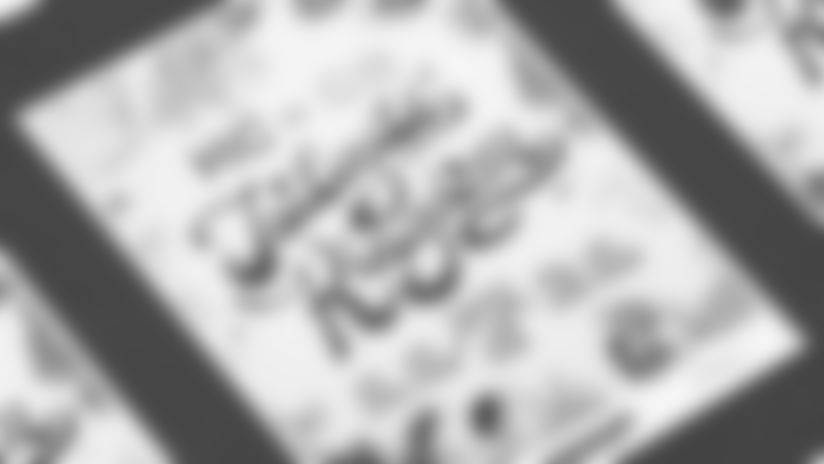 Packers vs. Chiefs | November 7, 2021
Artist: Danielle Evans | Twitter: marmaladebleue | Instagram: marmaladebleue
NOTE FROM THE ARTIST
Grill Master. Lord of the Wings. Tailgate Kingdom pays homage to the weekly pre-game battle between food cultures. We don't have to be on the same team to sit at the same table, but our side always has the secret sauce.
ABOUT THE ARTIST
Danielle Evans is a lettering artist who created Food Typography as a way to connect people and ideas through food and feasting. She has worked with big brands like Disney, Target, Cadillac, Wix, PwC, (Red), and Proctor & Gamble, to name a few. She creates a more conscious and delicious world through multimedia, stop motion, and photo illustration.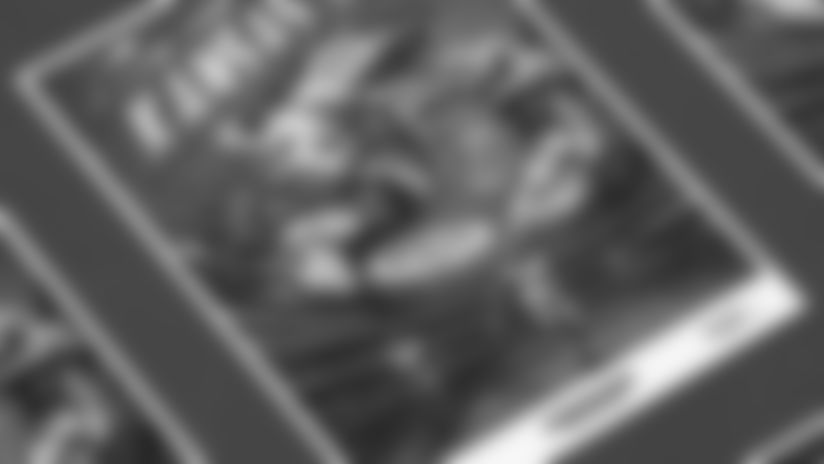 Giants vs. Chiefs | November 1, 2021
Artist: Anthony Zych | Twitter: anthonyzych | Instagram: anthonyzych
NOTE FROM THE ARTIST
Based in Brooklyn, NY, Anthony Zych is a multidisciplined creative specializing in art direction, illustration, and graphic design that inspires brand and fan engagement. With a decade of experience, Anthony has been working independently with a multitude of clients and events in the professional sports and entertainment industries. When not designing, Anthony enjoys watching reruns of The Office, cooking with his girlfriend, and playing with his dog, Flip.
ABOUT THE ARTIST
Anthony's work is inspired by a deep love for visually communicating a story or message. Drawing from influences such as Ralph Steadman, Jim Lee, and Alex Ross, Anthony aims to form a deeper connection between fans and the brands or teams they support. Through personal touches and pop culture references, Anthony hopes to share his passion for sports through the universal language of art.
Bills vs. Chiefs | October 10, 2021
Artist: Grant Gruenhaupt | Twitter: GrantGruenhaupt | Instagram: grant.gru
NOTE FROM THE ARTIST
One of the most anticipated home games of the 2021 season comes as a heated AFC Championship rematch in week five under the bright lights of Sunday Night Football. During initial conversations and concept sketches, it became impossible to ignore the arm talent that this game features. I ultimately chose to illustrate Mahomes zipping the ball down the sideline from a top-down shot. I chose this angle to bring a strong focus to the power and energy that comes from a spiral thrown by one of the most talented quarterbacks to play the game. Flowing off of the movement of the ball, I painted key players along with our future Hall of Fame coach Andy Reid. Look closely and you should find some of Andy's favorite trick play calls!
ABOUT THE ARTIST
Grant Gruenhaupt is a freelance illustrator and concept artist who is currently based in the Kansas City area. Grant has worked with clients such as Sony Music, the Kansas City Chiefs, Kansas City Royals, three time pro bowler Cam Newton, Kansas City's KBP Foods, Meshika Hats, and more. His work has been featured on the red carpet at the Met Gala, on Walls around KC and in LA, and in one of KFC's most iconic restaurants. Grant specializes in collaborating with clients to bring ideas, visual identity, and stories to life through great design and illustration.
Chargers vs. Chiefs | September 26, 2021
Artist: Charlie Podrebarac | Twitter: cowtowncharlie
NOTE FROM THE ARTIST
As a life-long Chiefs fan (Hello, Huddle Club!), I was stoked to provide the art for the Chiefs/Chargers gameday Kingdom Poster Series. Having personally dabbled in the BBQ arts, I thought a snapshot of the "Tailgate Kingdom" would be of interest to the many fans who have experienced this unique KC happening.Tailgating provides for a great pregame warm-up and sustenance to energize and fuel the NFL's loudest fans cheering the Chiefs onto a victory inside GEHA/Arrowhead stadium. This painting is chock-full of gameday antics (grilling, barbecuing, football toss, flyover…etc) with the KC skyline as a backdrop. Visual puns are strewn about the poster and it is my hope that you get a laugh and enjoy my version of this special Kansas City tradition.
ABOUT THE ARTIST
Charlie Podrebarac's cartoons have appeared in newspapers around the world as well as magazines such as Business Law Today, Nickelodeon, The New York Times Book Review, Kansas Alumni Magazine, and Veterinary Medicine. In addition, he's produced thousands of greeting cards, calendars, and promotions for companies such as Hallmark, American Greetings, Paramount, Current, the Kansas City Chiefs, Black & Veatch, Polsinelli, Boulevard Beer, WireCo WorldGroup, the Kansas City Chamber of Commerce, The Kansas City Chiefs, Sporting KC, MCA and the City Market. He has also created advertising art for clients including Sprint, MasterCard, Book of the Month Club, Westar, Kansas City International Airport, the Las Vegas International Airport, MetLife, SkiBikeFun, and MaggieMoo's Ice Cream Treateries. In 2013, Charlie was chosen to produce a mural for the Kansas City Chiefs' Arts Program which is displayed at Arrowhead Stadium. Since 1984, he has written and drawn his single-panel cartoon, Cowtown, (also on GoComics.com with his classic Fat Cats strip) and since 2015, OurTown for The Independent Magazine. In addition, you may have met him at the Plaza Art Fair, St. Louis Art Fair, or The Prairie Village Art Fair, where he has exhibited his original watercolors and acrylic paintings.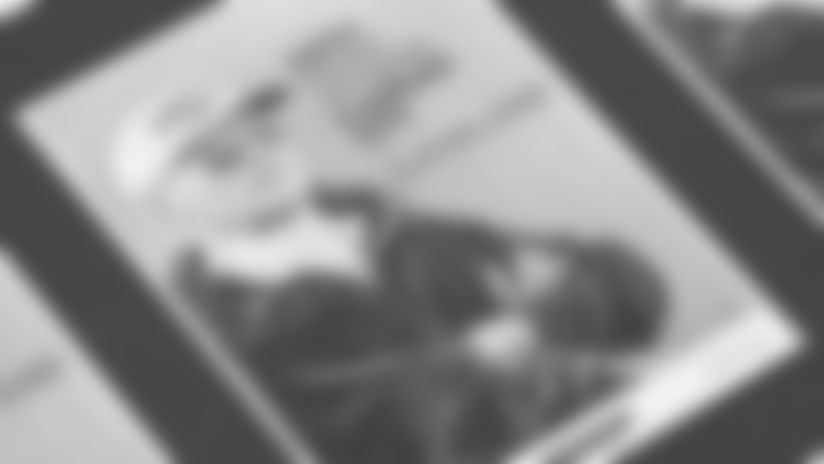 Browns vs. Chiefs | September 12, 2021
Artist: Caitlyn Snelling | Twitter: @ArtbyCaitlyn | Instagram: @caitlynsnellingart | Facebook: @artbycaitlynsnelling
NOTE FROM THE ARTIST
I was honored to be chosen to draw the home opener poster for this year's Kingdom Poster Series, and I really wanted to make it feel like one of the vintage Chiefs Media Guides from the 70s and 80s. Knowing I was creating a piece for the Chiefs Home Opener against the Browns, I had to draw the great Marty Schottenheimer as a tribute to an amazing coach and his time with both teams. I worked hard to get all the details in there, from Marty's red windbreaker to the reflection in his sunglasses of the two teams battling it out on the field with the hopes this poster would remind everyone that "This is a game of the heart."
ABOUT THE ARTIST
Caitlyn Snelling is an artist based out of Kansas City, Kansas. She is known for the hyper-realistic, colored pencil portraits that she creates from her home studio. Snelling has illustrated two children's books and provided artwork to several professional athletes and coaches including Dan Sorensen, Chris Carson, and Bruce Arians. When she isn't drawing, Snelling enjoys watching football with her husband and spending time with her 6 children.
PAST POSTERS | 2019-20 SEASON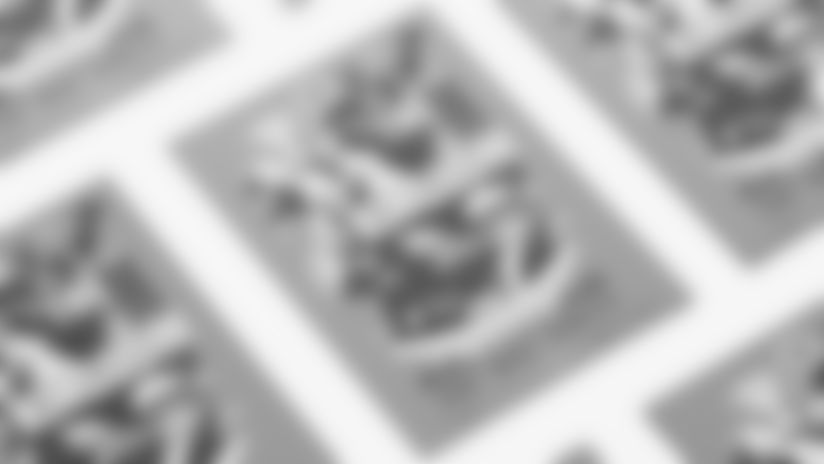 Ravens vs. Chiefs | September 22, 2019
Colts vs. Chiefs | October 6, 2019
Texans vs. Chiefs | October 13, 2019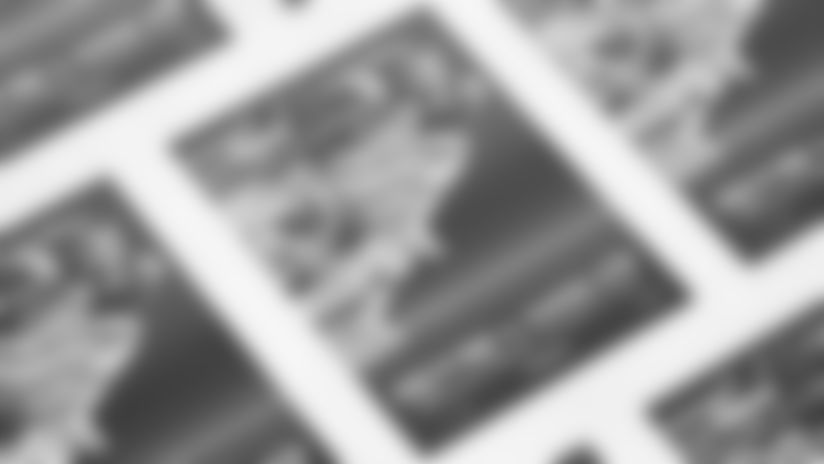 Packers vs. Chiefs | October 27, 2019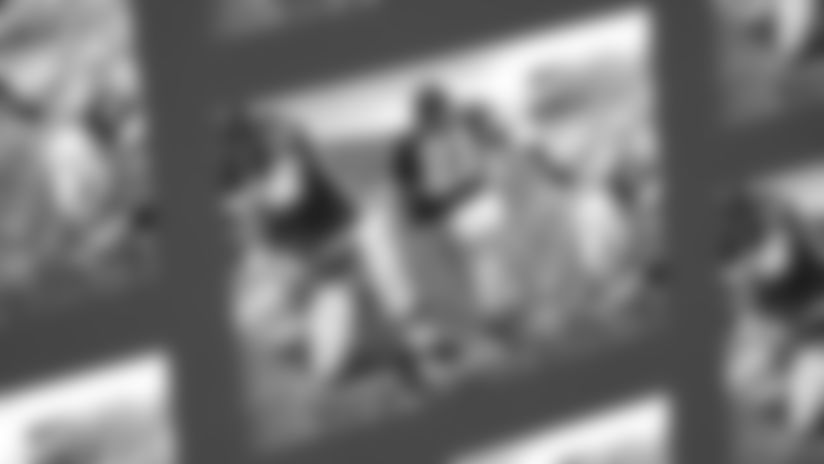 Vikings vs. Chiefs | November 3, 2019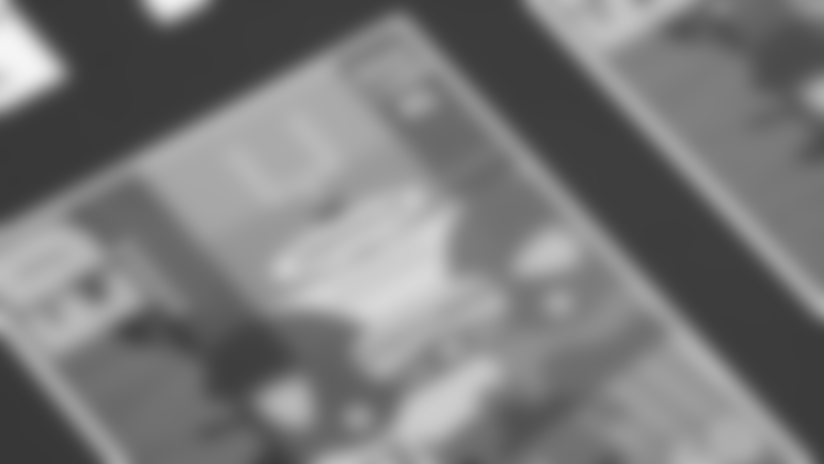 Raiders vs. Chiefs | December 1, 2019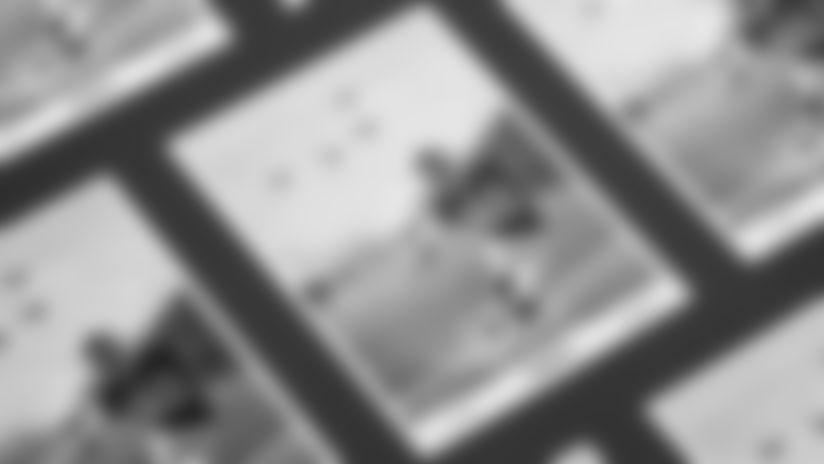 Broncos vs. Chiefs | December 15, 2019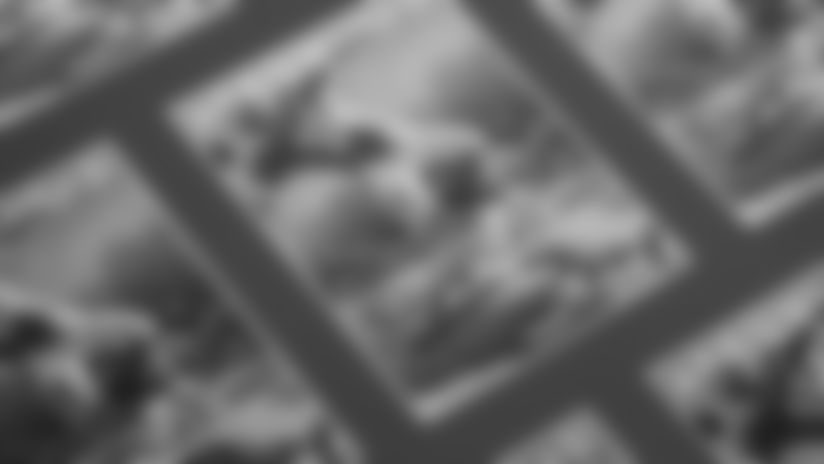 Chargers vs. Chiefs | December 29, 2019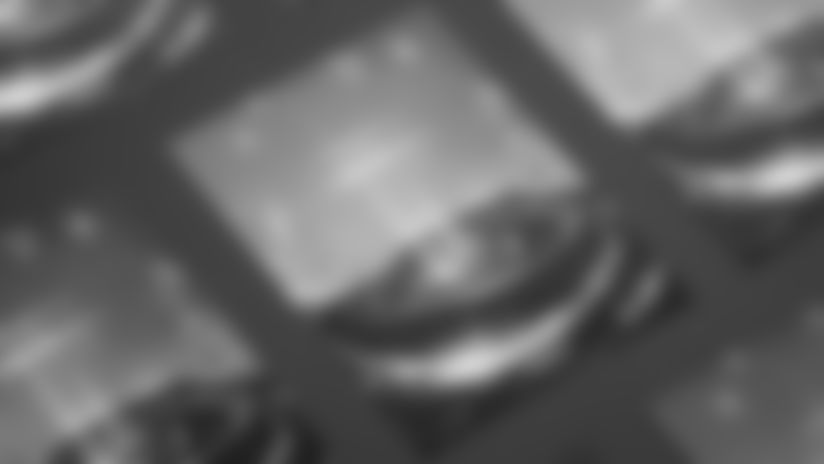 Texans vs. Chiefs | January 12, 2020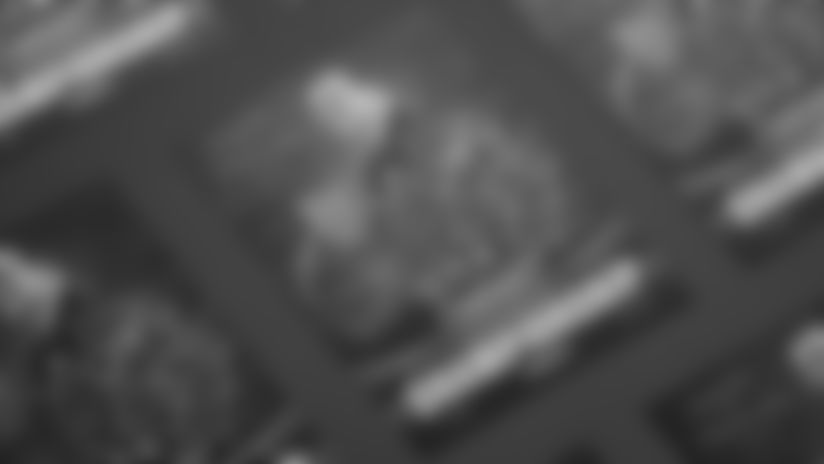 Titans vs. Chiefs | January 19, 2020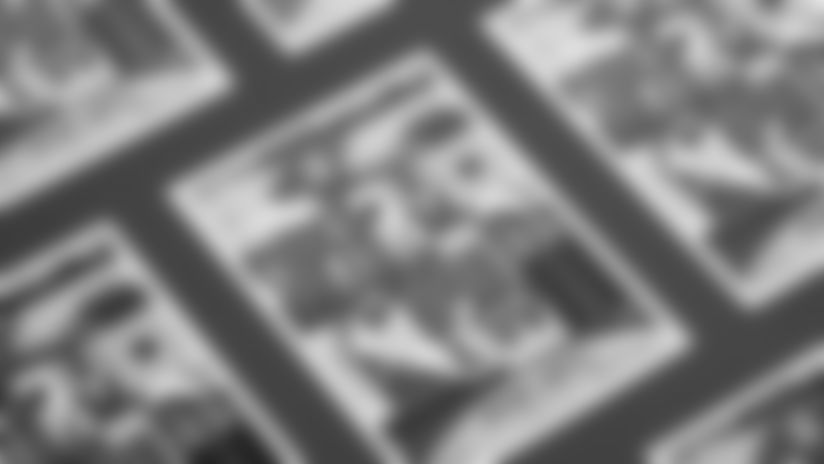 Super Bowl LIV | 49ers vs. Chiefs | February 2, 2020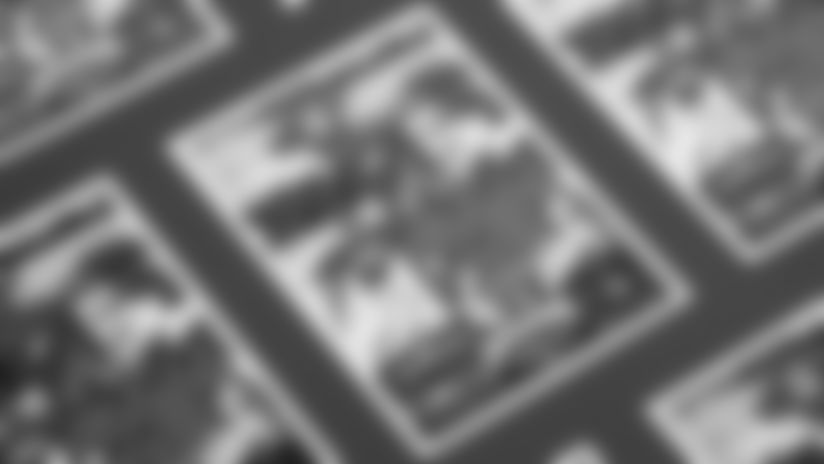 Super Bowl LIV | 49ers vs. Chiefs | February 2, 2020