Arrowhead Art Collection | Kansas City Chiefs - Chiefs.com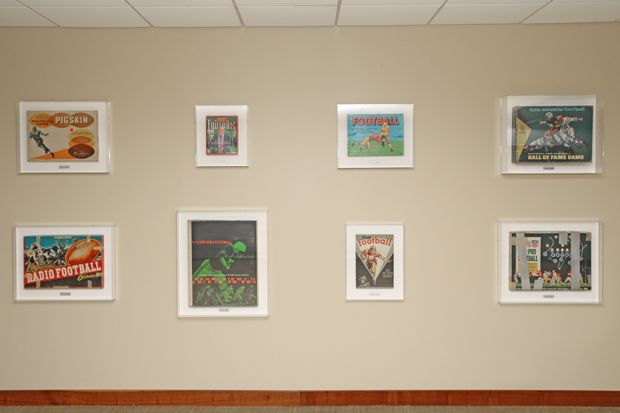 Circa Series, 2014
Enamel and oil on copper
Basing his Circa Series primarily on the reproduction of vintage board game covers, Liddy explores the boundaries of truth and fiction. A keen observer will see decades of American culture unfold within these board games. Underlying themes include social norms and paradigms, gender and racial stereotypes, class separation, and cultural history.
In this series, Liddy chooses a survey of football-related board games. These 10 box covers, dating from 1919 to 1991, exhibit a progression of design, function, technology, and the evolution of the rules, equipment, and nationwide popularity of the American game. In seeing these covers chronologically, we can witness a range of aesthetic choices in painting, illustration, typography, layout, and photography employed within the game board industry.
Liddy lives and works in St. Louis, Missouri.
Tim Liddy