Kansas City Chiefs safety Eric Berry, who has been out since the second quarter of Week 2 against the Denver Broncos with an ankle injury, practiced for the first time since suffering the injury Monday and Wednesday, but in limited fashion.
Head coach Andy Reid explained Berry's situation during one of his weekly press conferences.
"He went through Monday's practice; he felt good," he said of the three-time Pro Bowler Wednesday morning. "He's going to go through today's (practice) and we'll see how he does. He came back and he felt good so I'm pretty good with him for today and we'll see how it goes from there."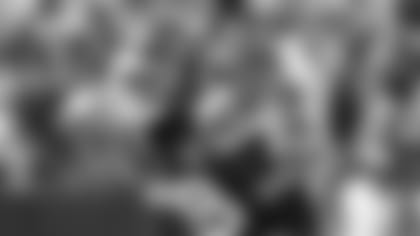 Berry, who has compiled 232 tackles, eight interceptions and 5.5 sacks during his five years with the Chiefs, is one of the team's most important players in pass coverage.
A return Sunday would provide a significant boost to the Chiefs defense against a Chargers team that boasts the No. 6 offense in the league in yards passing and leads the NFL with 28 completions of 20 yards or more.
That success has been mainly due to the continued visible resurgence of Chargers quarterback Phillip Rivers, who Reid admitted Wednesday has gelled with head coach Mike McCoy's new offensive system introduced to Rivers in 2013.
"I think he's really taken on this offense," Reid said. "It's a new challenge [for Rivers] late in his career.  It's different than what he's done before."
Since taking on the fresh-look offense for the 2013 season, Rivers has amassed 516 completed passes on 743 attempts for 6,234 yards, 47 touchdowns and only 13 interceptions over the 22 games. That same change to the offense led the Chargers to the playoffs last season and they already are off to a 5-1 start in 2014.
While Berry was out, cornerback Ron Parker occupied the vacant safety position. But if Berry can play on Sunday, still expect Parker to play a role in the defensive game plan.
During the past four weeks, Parker has been an effective part of the Chiefs secondary and someone defensive coordinator Bob Sutton will likely want keep in the mix for the game plan against San Diego.
As the week goes on, expect the Chiefs to continue to limitedly test Berry's ankle with hopes that he will be able to play against the Chargers Sunday.
WR Donnie Avery (groin), RB Cyrus Gray (hand) CB Chris Owens (knee) did not practice.
S Eric Berry (ankle) and CB Sean Smith (groin) were limited.
CB Philip Gaines, who was dealing with a concussion, participated fully in practice.
Kansas City Chiefs practice at the outdoor training facility on October 15, 2014 before their game this Sunday in San Diego.