The Kansas City Chiefs have already played against both Tom Brady and Peyton Manning this year.
But with two legends in the rearview mirror, the best may be yet to come in their upcoming opposing quarterback Sunday.
Through the first six weeks of the season, it's not Brady and it's not Manning who lead the NFL in both passer rating and completion percentage.
Those feats belong to the Chargers' Philip Rivers.
"Right now I think most people would argue that he's probably playing the position as well as anybody in the league," Chiefs defensive coordinator Bob Sutton said of Rivers Thursday. "He's right at 70 percent completion, hasn't been sacked very many times [and] hasn't turned the ball over.
"I think in the last two years, this guy has gone from where you thought maybe he's leveling off to he's taking off."
2013 marked the change for Rivers. That was the year the Chargers fired Norv Turner, who had been with the franchise for six seasons. He was replaced Mike McCoy, a longtime coach with the Carolina Panthers and Denver Broncos organizations.
With the change in coaching came a change in offensive system, and since then, Rivers has thrived. During the past two seasons under McCoy, he has one of the best stat lines in the NFL:
516/743 for 6,234 yards, 47 touchdowns and 13 interceptions (22 games)
That line speaking for itself, defending what Rivers is capable of will certainly be a challenge for the Chiefs.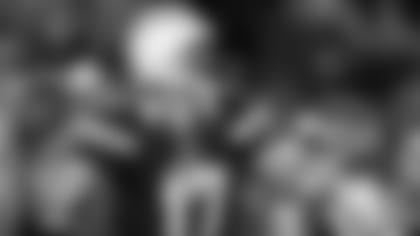 "It's going to take all 11 guys," Sutton said. "Part of it is when a guy is throwing the routes that he's throwing, a lot of them are underneath routes. We're going to have to do a great job tackling."
If Berry can't go, expect cornerback Ron Parker to stay in his fill-in safety role against the Chargers.
With some bad news comes some good news for the Chiefs in the form of cornerback Sean Smith's status. Smith, who had practiced only limitedly earlier in the week due to a groin issue, participated fully in practice Thursday. Smith was responsible for one of two interceptions in the Chiefs' 41-14 trouncing of the New England Patriots in Monday Night Football on September 29, a game that Philip Rivers admitted he actually caught live on television.
"I've watched just about every play of the game against the Patriots when it was on TV," Rivers said in a conference call with the Kansas City media this week. "There's not many times you watch the Patriots offensively play, and it wasn't a confidence builder tape to watch that game."
Staying humble, Rivers won't be taking the Chiefs' defense lightly after seeing what we all saw it was capable of that Monday night.
As the Chiefs look to tap into that, Rivers will look to stay on course, hoping to build on what has been one of the best starts of his nine-year career.
WR Donnie Avery (groin), S Eric Berry (ankle) and CB Chris Owens (knee) did not practice.
CB Sean Smith, who had been dealing with a groin issue, participated in full practice.
Kansas City Chiefs practice at the outdoor training facility on October 15, 2014 before their game this Sunday in San Diego.