Safety Eric Berry is doing everything in his power to get on the field, but his high ankle sprain he suffered in Week 2 against the Denver Broncos just won't allow him to.
"He tried it the other day," Reid said of Berry's attempts to practice on Monday and Wednesday of this week. "He couldn't go. He's trying his heart out to get it right and it's just not feeling right so we backed off."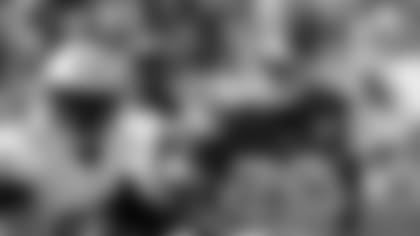 Berry, a three-time Pro Bowl safety for the Chiefs, has been missed by the defense during the past few weeks, but cornerback Ron Parker has done what he can to fill the void nicely. It can be expected that Parker will have the same responsibility on Sunday against the Chargers now that Berry has been ruled out once again.
Other players that will miss the game for the Chiefs are wide receiver Donnie Avery and nickel cornerback Chris Owens.
As in the last game against the 49ers, expect A.J. Jenkins to fill in Avery's vacant wide receiver position.
"He is a lot further along now than he was last year and now," wide receivers coach David Culley said of Jenkins this week. "He's going to have to escalate even more so now that Donnie's out for a few games and kind of take a bigger step. I think he's ready to take that step."
Who will replace cornerback Chris Owens is not so transparent as with the other injuries. While on Monday Reid mentioned rookie Phillip Gaines and Jamell Fleming as possibilities, he was much more cryptic about the role Friday.
"We have a couple guys we're going to use," Reid said. "I'm going to surprise you."
Without Avery, Berry and Owens, the Chiefs head to San Diego this weekend seeking to even their record at 3-3 in the AFC West showdown with the Chargers.
WR Donnie Avery (groin), S Eric Berry (ankle) and CB Chris Owens (knee) did not practice and are listed as out for the game against the Chargers.
CB Sean Smith (groin) and RB Cyrus Gray (hand) are listed as questionable; CB Phillip Gaines (concussion) is probable.
Meet the starting roster for the San Diego Chargers